Sustainable Communities
# Hurricane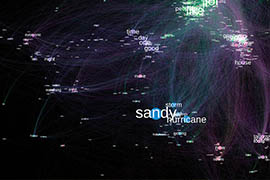 Two researchers in the Mississippi Agricultural and Forestry Experiment Station are finding ways to leverage Twitter in order to improve communication during disasters. Dr. John F. Edwards is an associate research professor and Dr. Somya Mohanty is an assistant research professor at MSU's nationally recognized Social Science Research Center. Their project, which focused on analysis of tweets during Hurricane Sandy, was part of the $1.8 million Coastal Storm Awareness Program, a collaboration among the states of New York and New Jersey and the Connecticut Sea-Grant Programs and National Oceanic and Atmospheric Administration. Three components of the project included a general population survey of the coastal counties affected by Sandy; social-data analysis of Twitter messages before, during, and after the storm; and development of a Twitter-based, bi-directional software application to capture real-time images shared during a natural disaster. Read More
Beach landscaping to protect the coast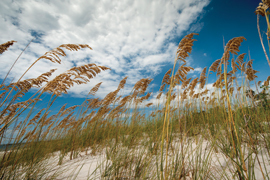 A project that began on a 3-acre section of beach in 1995 continues to grow and serve as a model for mitigating storm damage and reducing cleanup costs along the Mississippi Gulf Coast. Agricultural engineer Thomas Cathcart and landscape architect Pete Melby developed an experimental beach with limited mechanical maintenance and lots of native plants, which had a dramatic effect on beach erosion in the area. Based on this success, they were commissioned to design a similar landscape along 26 miles of man-made coastal beach in Harrison County. In addition to controlling erosion, this landscaping was designed to keep sand off adjacent highways, reduce the impact of storm damage, and provide other environmental benefits such as filtering pollutants. After its most recent test when Hurricane Isaac came ashore in 2012, the beach's vegetation remained intact and will continue to regenerate. Sea oats that formed the foredunes—the line of protective dunes closest to the water—were flattened by Isaac's storm surge but will regrow and recreate the dunes. A salt marsh, planted with deep-rooted grasses, was unaffected by the storm and did its job of reducing erosion from the beach edge. These landscaping features have proven their ability to not only improve the local ecosystem, but also save money on highway sand cleanups and beach replenishment. Read More
Best Turf for Cemetery Use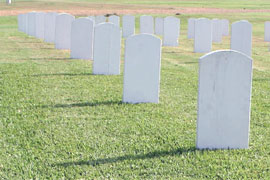 MAFES researchers found it takes a special kind of turf to keep a cemetery looking nice without frequent maintenance. Researchers planted St. Augustine grass, centipede grass, zoysia grass, bermuda grass and Mississippi Supreme, an ultra-dwarf bermuda grass. They examined each turf for performance in Mississippi's climate, mowing requirements and ability to compete with weeds without regular fertilizer applications. It is estimated that the state has more than 3,000 acres of cemeteries with a wide range of costs to maintain turf. Cost is not the only challenge in cemetery turf maintenance; weeds and turf establishment also present obstacles. Weeds are a challenge to all lawns in the state, and cemeteries are no exception. Read More
Conservation Benefits Farms and Wildlife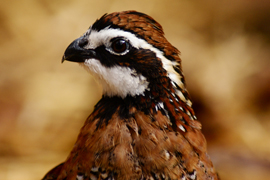 A USDA conservation practice designed to increase the population of northern bobwhite quails and other grassland birds appears to be working in Mississippi and elsewhere. CP33 Habitat Buffers for Upland Birds are native grass strips along row-crop field margins that provide food and shelter for birds. MAFES scientists in wildlife, fisheries and aquaculture have coordinated bird monitoring for the states participating in the conservation program. Results show that buffers increase bobwhite and songbird populations. Farmers are compensated for enrolling in the program.
Conserving Mississippi's water supply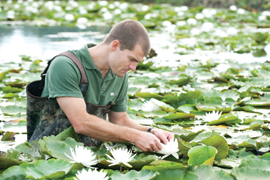 MSU's Research and Education to Advance Conservation and Habitat (REACH) initiative is creating a network of cooperative farms to showcase conservation practices, demonstrate how these practices benefit agriculture and the environment, and serve as models for sustainable farm management. Led by aquatic scientist Robbie Kroger, REACH has enrolled 41 conservation-minded Mississippi farmers who manage more than 126,000 acres. Participating farmers get data from university scientists on the latest best management practices, and they get to share the conservation practices they have implemented on their land. Primary goals of REACH are to control erosion, reduce the amount of chemical and nutrient runoff, and alleviate overuse of the state's water supplies. Pesticides and fertilizers can have a major impact on water quality after they get washed from farmland and flow through ditches and streams to the Mississippi River and ultimately the Gulf of Mexico. More efficient irrigation will help the state conserve the Mississippi River Valley alluvial aquifer, which is of particular concern in the Mississippi Delta. REACH is a collaboration of MAFES, the MSU Extension Service, and the Forest and Wildlife Research Center.
Developing Firewise Communities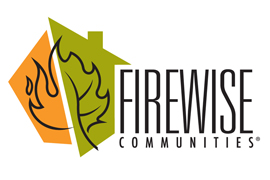 New community developments can be planned to minimize loss of property and life to wildfire through multiple defensive strategies. A MAFES research project examined three communities affected by the 1998 Florida wildfires and compared them with three recently designed Florida subdivisions that incorporate Firewise principles. Findings show that incorporating multiple defensive strategies in community planning may be effective in wildfire defense.
Financial Woes Challenge Variety of College Students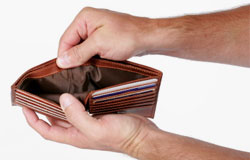 All college students run a high risk for serious financial problems, and a recent MAFES study indicates that older students are actually less financially secure than younger ones. The study found that college students' financial troubles stem from general instability in relationships, living arrangements and religious beliefs. Researchers surveyed students at Mississippi State and the University of Mississippi. The research team turned up multiple surprises. One surprise was that younger students are less likely to have financial problems than older students. According to the study, emerging adults who are prone to thrill-seeking behavior and alcohol abuse actually endured fewer financial hurdles than their older counterparts, who represented 40 percent of the participants. The study found that alcohol consumption, smoking and other forms of risky behavior have little bearing on a student's financial wisdom. Emerging adults tend to drink more than adults do and to binge drink. But those surveyed had a better financial track record than the older adults in the study. Students who engaged in sensation-seeking behavior tended to have more financial problems than their calmer counterparts did. The study also found that females were 29 percent more likely to make unwise financial decisions than males were. The research indicated that race bore no correlation to risky financial behavior.
Finding the Pearls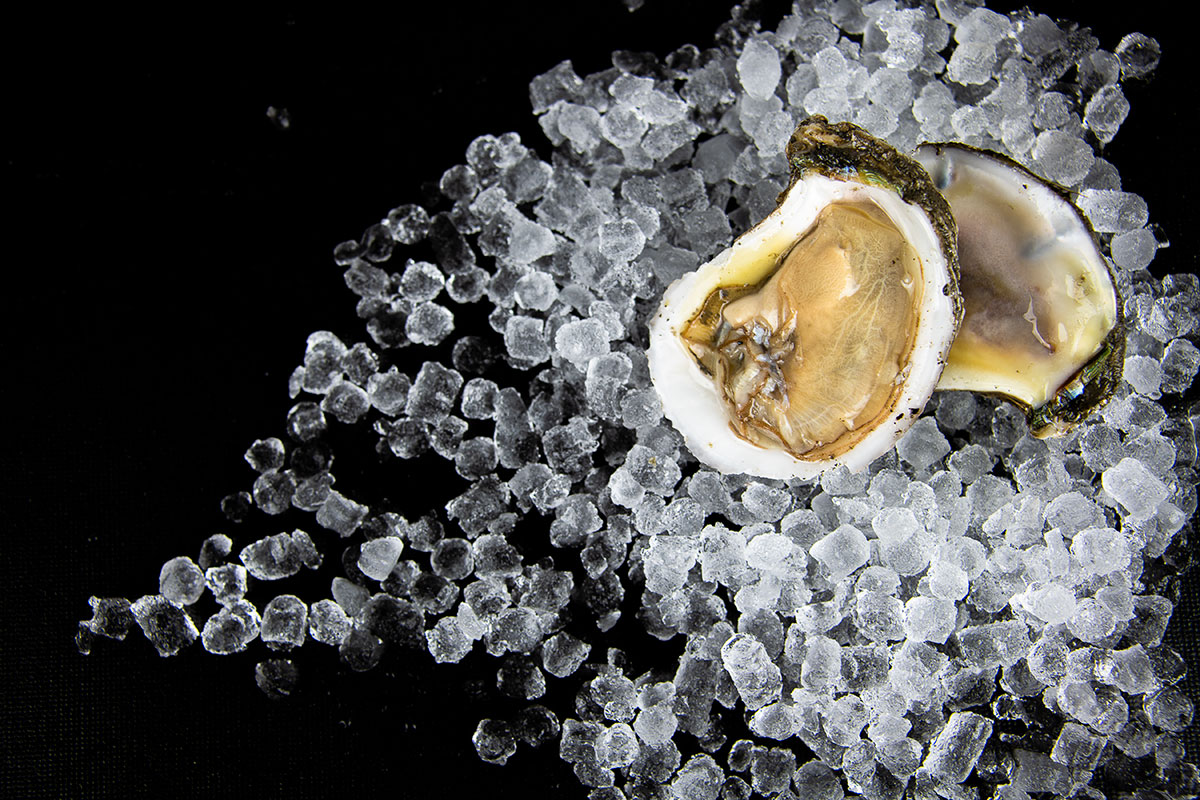 Dr. Dan Petrolia, MAFES scientist and associate professor in the Department of Agricultural Economics, collaborated with Dr. William Walton, associate professor and extension specialist in the School of Fisheries, Aquaculture and Aquatic Sciences at Auburn University, to evaluate the potential marketability of branded gulf oysters in order to discover more about consumer perception and preference as well as the economic and environmental benefits of the much-sought-after mollusks. As part of the study, Petrolia and Walton conducted taste tests and online surveys to find out what gulf and out-of-market consumers were willing to pay for branded gulf oysters. The researchers determined that while gulf residents were willing to pay a slight premium for branded gulf oysters, those out-of-market consumers weren't willing to fork over more for the gulf mollusks. The team is also developing SPAT: a shellfish portfolio assessment tool, to help the state manage various production methods to minimize risk while maximizing economic and environmental benefits such as oyster harvest, water quality, shoreline protection, and other fish habitat. While the tool is still being built, the researchers hope the ultimate findings will help the state of Mississippi and its oyster growers. Read More
Model Takes Guess Work Out of Conservation Planning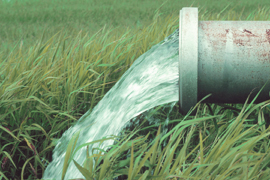 Conservation planning requires that choices be made among potentially numerous alternative designs and outcomes. Using hydrologic modeling tools in the planning process enables planners to weigh the outcomes of alternative strategies against one another in an attempt to maximize the effects of implementing conservation practices. MAFES scientists developed a simple hydrologic calculator in a spreadsheet format that has the potential to put the power of hydrologic decision support into the hands of more landowners. Using a series of questions and accompanying help functions, a user can calculate and compare curve numbers for parcels of land where they want to implement conservation practices.
MSU Study Finds Water Quality Overestimated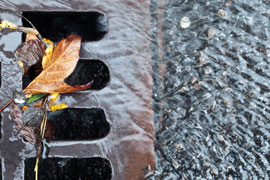 Storm-water management stakeholders in the coastal regions of Mississippi and Alabama over exaggerate the quality of natural waters in their areas, according to a recent MAFES study. The study found that many professionals interested in storm-water management techniques were a bit out of touch with the ebb and flow of precipitation runoff. When it comes to managing storm water, many cities and municipalities across the United States use one of two mainstream techniques. Often, a city will funnel most of its storm water into large detention ponds, later releasing it back into creeks or streams. Alternatively, commercial business or housing developments will collect and release runoff water via ditches dug on site. These types of management techniques often lead to water degradation in a municipality's streams and lakes, causing adverse effects that creep all the way to the Gulf of Mexico. The results of the study indicate that education is key in improving water quality and treating storm-water runoff.
MSU working to increase endangered toad numbers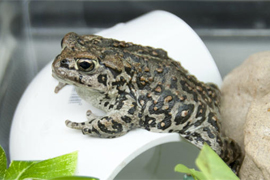 Plastic storage crates in a sunny lab at Mississippi State University are the new homes of 52 endangered Boreal toads, native to the Colorado Rockies. Boreal toad numbers have dwindled to dangerous levels in recent years, and MAFES scientists have partnered with the Memphis Zoo to find a way to increase the population.We're trying to optimize the reproduction protocols for these toads. We want to get the toads to reproduce in captivity so the young can be raised and released to the wild. In Colorado, they usually hibernate naturally from November to summer, and this is believed to be a major trigger of their reproductive cycle. Scientists are trying to figure out what hormones to use to get the Boreal toads to reproduce in captivity without hibernation. Read More
New Technique Protects Downstream Waters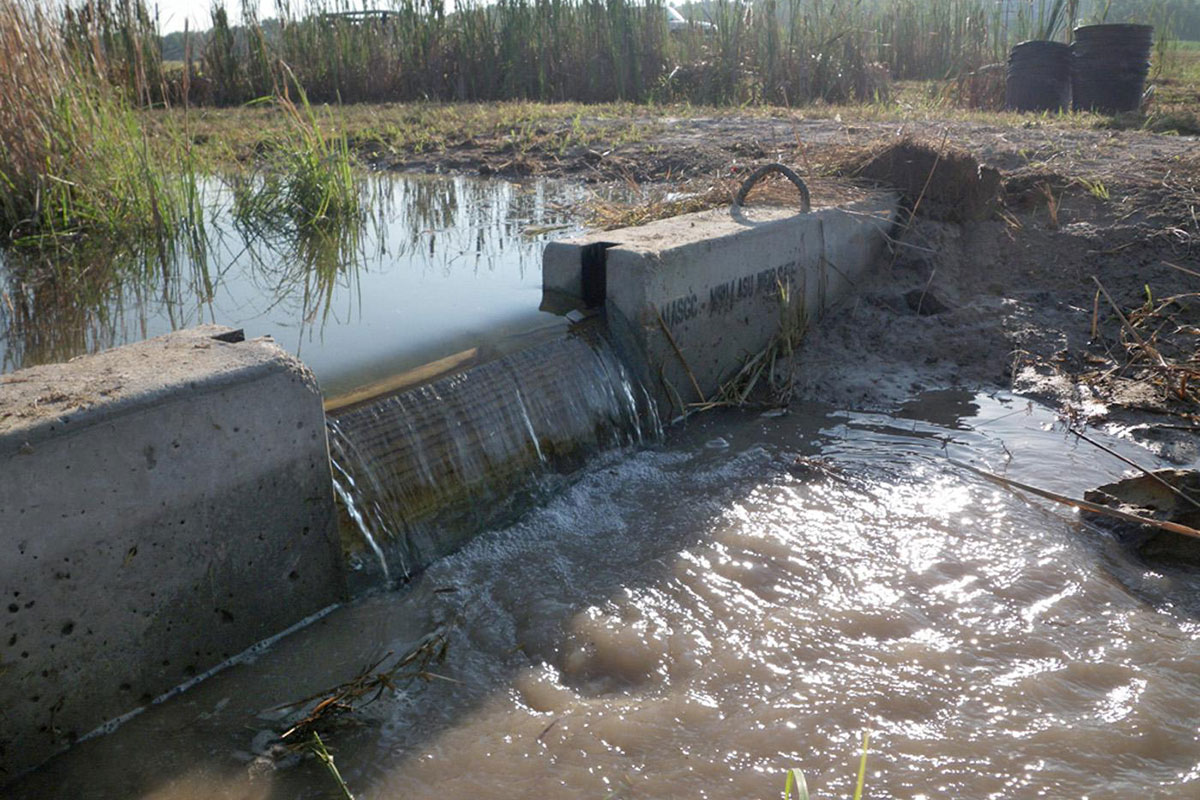 A MAFES study has confirmed the success of a new technique of reducing nutrients in runoff water and protecting downstream waters, including the Gulf of Mexico. Weirs, also known as check dams, are small dams used to collect water runoff from agricultural fields. Weirs are often the size of a drainage ditch, with a 2-foot channel in the center for water drainage. Weirs are made of concrete but can be moved to various locations in a drainage ditch. As water from agricultural fields drains, high concentrations of fertilizer nutrients, such as nitrogen and phosphorus, can be carried downstream. These nutrients promote algal production and microbial decomposition in downstream coastal ecosystems like the Gulf of Mexico, which in turn decreases vital oxygen levels." Farmers throughout the Delta have been protecting water quality for years and are now using weirs as a lowcost method to immediately reduce nutrient runoff. Drainage ditches on farms filter and alter nutrients before water reaches rivers. Weirs can provide numerous locations along the drainage ditch for nutrients to be absorbed and transformed. Read More
Parking for Pollinators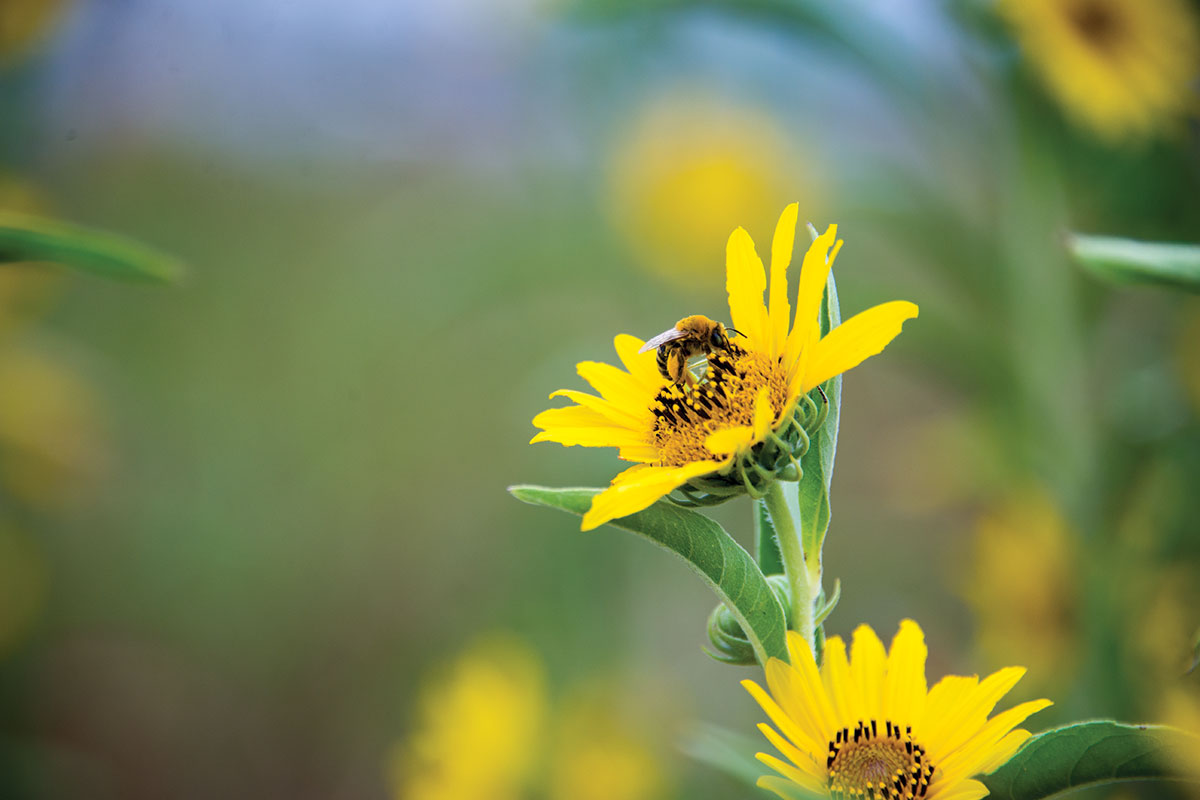 A Toyota Corolla rolls off the assembly line every 73 seconds at the plant in Blue Springs, Mississippi. But for the automobile manufacturing plant, building cars is not its only job; it also strives to build better communities. Toyota Motor Manufacturing Mississippi shares in a global vision established for its manufacturing plants: to be a company that shows consideration to the environment and investigates and promotes sustainable systems and solutions. The plants' efforts have not gone unnoticed. In 2014, the Blue Springs plant was certified as a Wildlife at Work site, a designation given by the Wildlife Habitat Council. A scientist with the Mississippi Agricultural and Forestry Experiment Station helped the plant earn that status. Dr. Tim Schauwecker, landscape ecologist in the Mississippi Agricultural and Forestry Experiment Station and an expert in prairie ecosystems, helped the plant install pollinator gardens. Deemed the model sustainable assembly plant for North American operations, the pollinator gardens is one of three projects that support the Wildlife at Work certification. Read More
Preserving prairie ecosystems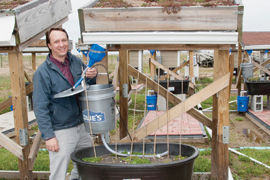 Landscape architect Tim Schauwecker studies methods of conserving prairie ecosystems, which play an important role in creating more sustainable communities. Prairie land was native to Mississippi before the cotton and dairy boom began in the 19th century. Schauwecker's study focuses on two regional prairie belts, one running from Meridian to Jackson and another running from northeast Mississippi to southern Alabama. Restoring Mississippi's prairies could boost Mississippi's economy, as well as its ecosystems. Most plants used in such restorations are bought from out of state. However, locally-adapted plants will grow better than out-of-state seeds, and buying local will boost the state economy. In a recent study at MSU, Schauwecker tested seven different plant species native to blackland prairies to determine whether inoculating the plants' root systems with beneficial fungi will help them grow in a prairie environment. In another project, he studies the role prairie plants play in slowing the overland flow of storm water in developed areas, which could maximize its infiltration into the soil to recharge groundwater.
Protection from the Storm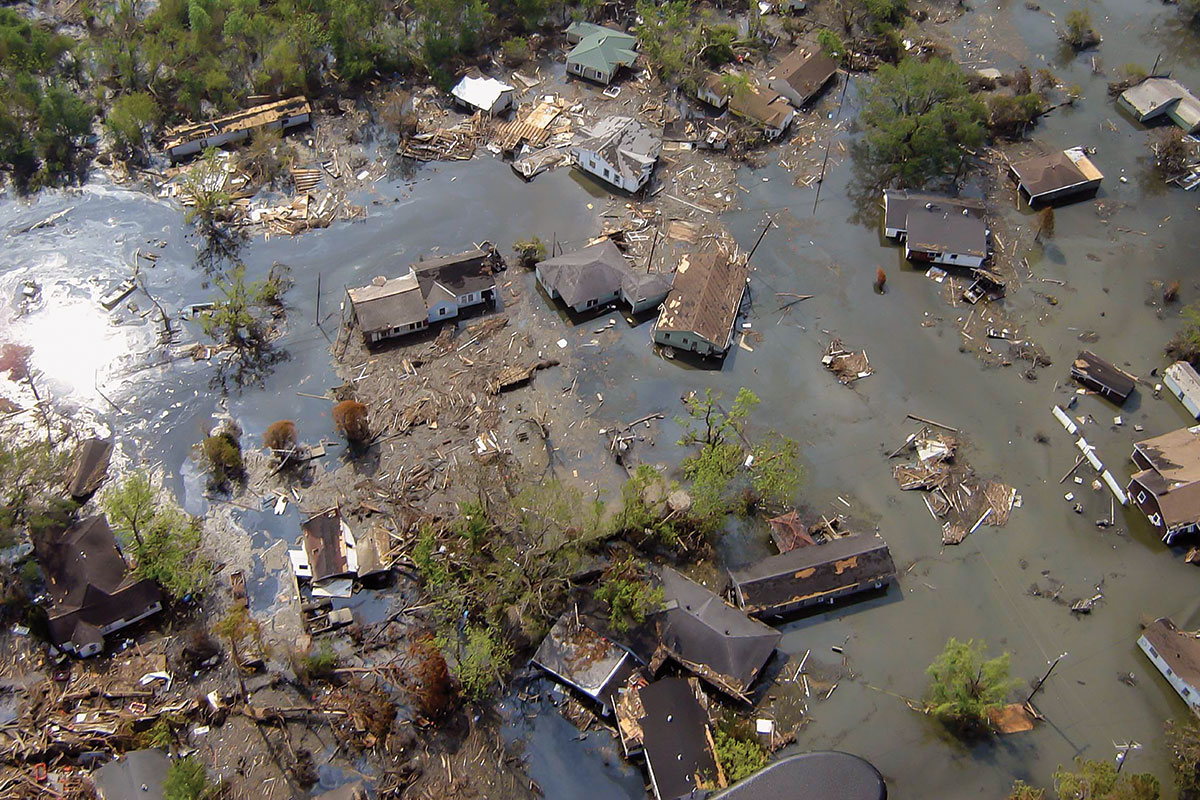 Living close to the ocean has many perks—until storm clouds loom on the horizon. Hurricanes pose severe threats to homes along the coast, as they can cause both flood and wind damage. And while there are preventive measures that homeowners can take in the forms of mitigation and insurance, not everyone is likely to do so. Researchers in the Mississippi Agricultural and Forestry Experiment Station study homeowners' decisions to purchase insurance in the hopes that their conclusions will help create a more transparent, easier to use system. Dan Petrolia, associate professor and Keith Coble, Giles Distinguished Professor, both in the Department of Agricultural Economics, recently published a study examining the factors that lead homeowners in coastal zones to purchase additional wind insurance. In the past, the pair has also done similar research on flood insurance. This study was the first of its kind to research household level factors that led to homeowners' decisions to either mitigate against wind damage or purchase wind insurance separate from their home insurance plans. Interestingly, in their study on wind insurance, they found that there was no correlation between people's beliefs about the likelihood of a storm occurring, the extent of the damage that could take place, and their willingness to purchase insurance. However, in a prior study on flooding, Petrolia and Coble found that homeowners' beliefs about how much damage would occur in the event of a storm did impact their decision—those who believed their home would suffer more damage from floods were more likely to purchase flood insurance. Read More
Raising the Roof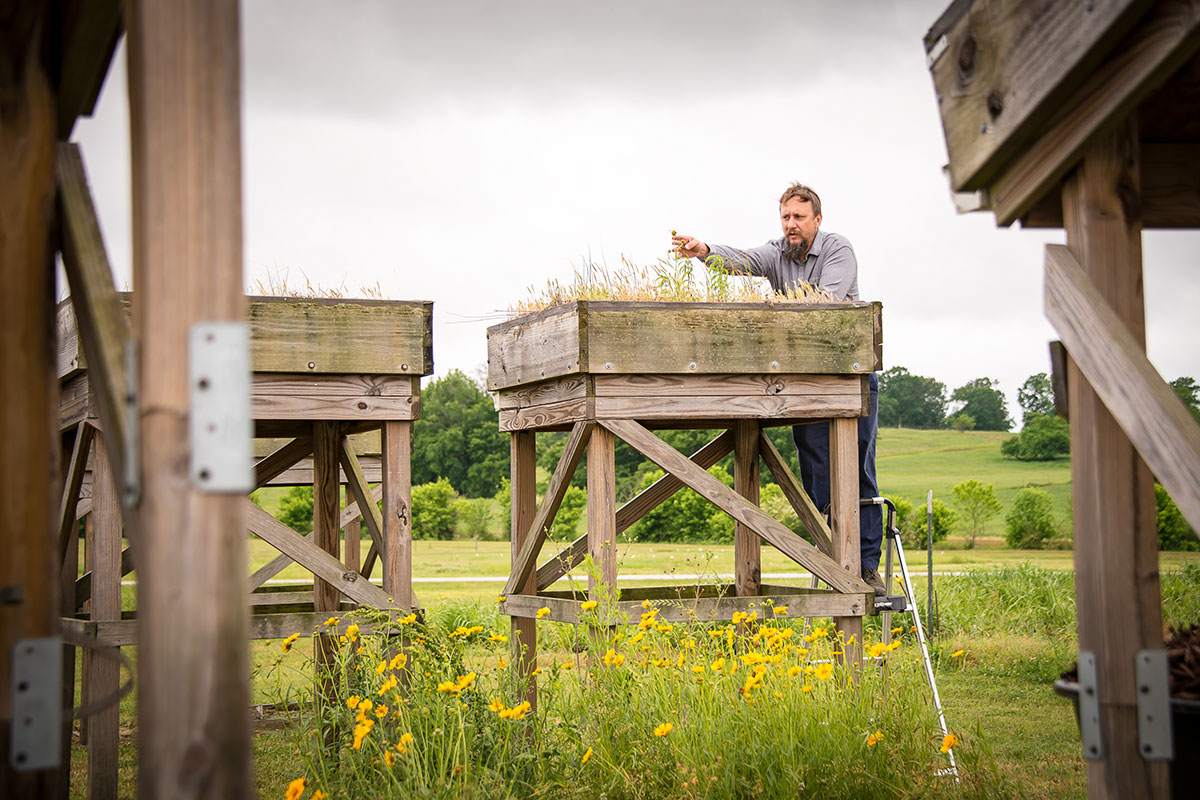 The shingled, asphalt roofs that adorn most buildings aren't expected to do much besides protect us from the elements. In contrast, a green roof, defined as a building roof covered by vegetation planted over a waterproofed layer, can provide habitat for native flora and fauna in an urban setting and sometimes even provide refuge for rare plants as development depletes their natural habitat. While providing habitat is a critical function of a green roof, the cool vegetative layer also provides numerous other benefits. Research has shown that green roofs can also provide relief to city drainage systems and provide extra insulation, which reduces heating and cooling costs. One of the biggest benefits of green roofs is retention of storm water from city drainage systems. It doesn't sound exciting, but by preventing wear in municipal systems, we have the potential to save millions of dollars. Green roofs help prevent storm water runoff by providing an increased permeable surface area for water to be absorbed into. Without a permeable surface, rain hits the asphalt roofing, runs down through the gutter system, into the street, and into piping, where it puts pressure on the storm water system. MAFES scientists developed a mix of rooftop species that are cheaper than the usual rooftop plants and that work well in the southern climate. Read More
Seeds of hope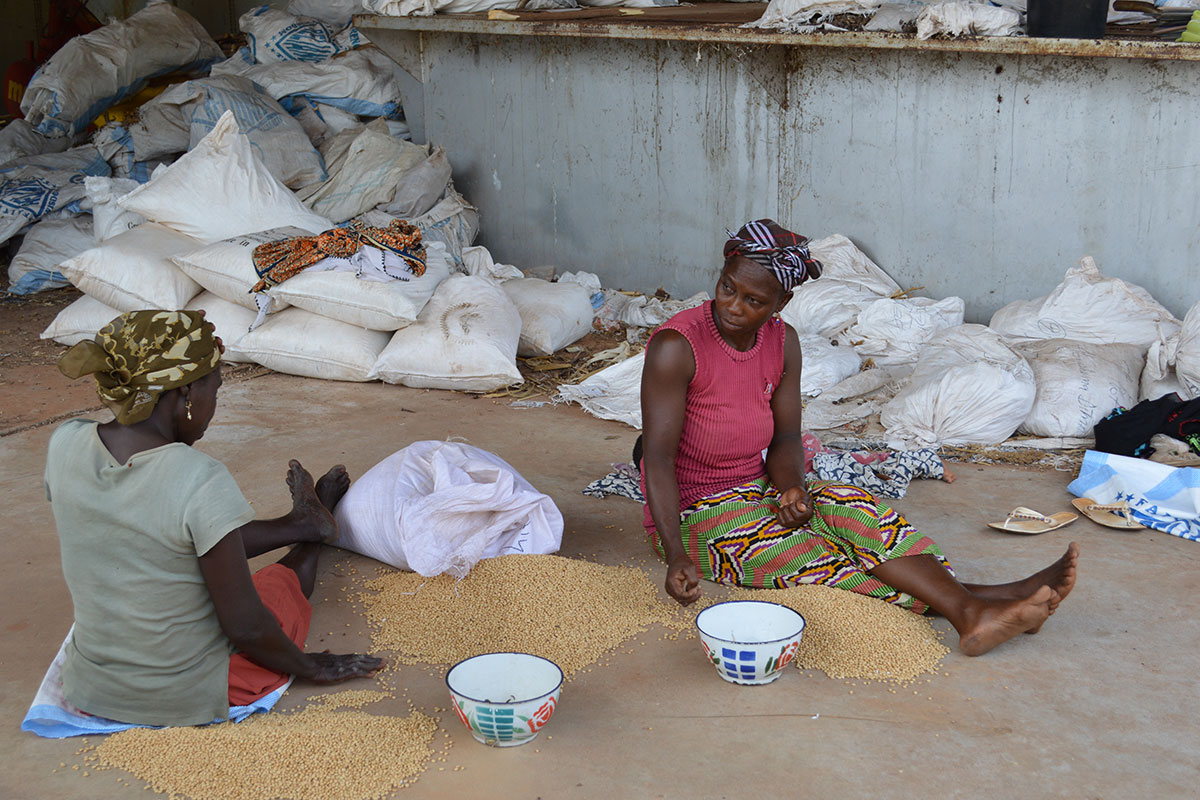 George Awuni understands food insecurity firsthand. A native of Ghana, in sub-Saharan Africa, Awuni has seen what the scarcity of food does to a community and a nation. He has known hunger and, even though, his mother worked to provide for the family, there were times when Awuni went to bed on an empty stomach. As a post-doctoral researcher in the Mississippi Agricultural and Forestry Experiment Station, Awuni, along with Dan Reynolds, the Edgar E. and Winifred B. Hartwig Endowed Chair in Soybean Agronomy, is working to enable small-scale Ghanaian farmers to share in the rising demand for soybeans in Ghana. The research includes collaboration between five institutions of higher learning and 10 governmental and non-governmental research partners. Read More
Showing that wetland restoration is worth the cost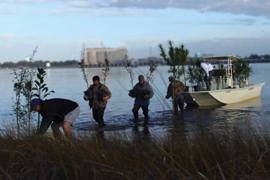 National surveys by environmental economists Daniel Petrolia and Matthew Interis found that Americans are willing to pay to restore Louisiana's disappearing wetlands. Louisiana has about 40 percent of U.S. wetlands, but the state has suffered about 90 percent of the nation's wetland losses. Petrolia and Interis examined how much Americans are willing to pay for large-scale restoration projects in the Barataria-Terrebonne National Estuary in coastal Louisiana, which covers 4.2 million acres between the Mississippi and Atchafalaya River Basins and provides storm protection for more than a million people. Over 80 percent of this area is wetlands, swamps, marshes, and barrier islands. More than 500,000 people, along with 735 species of birds, finfish, shellfish, reptiles, amphibians, and mammals, live in the estuary. In one survey, more than 60 percent of respondents said they were willing to pay for coastal restoration to protect wildlife habitat, maintain storm protection, ensure continued fisheries production, and prevent further land loss. Respondents said they were willing to pay between $909 and $1,751 per household, representing a total project value between $105 billion and $201 billion. This amount exceeds a recent restoration cost estimate of $100 billion. Read More
Study Explores Why Residents Ride Out Storms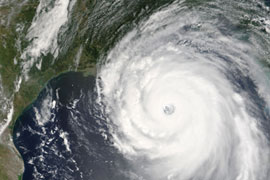 Two MAFES scientists recently explored why some coastal residents choose to evacuate before a hurricane while others opt to weather the storm. Funded by the Northern Gulf Institute, agricultural economists developed and distributed 2,000 surveys in the coastal counties of four Gulf of Mexico states, targeting the first two inland counties in each state. Of those, 531 surveys were filled out and returned. The survey revealed that as the wind speed of the hurricane grew, individuals were more likely to say they would evacuate. The study also found that individuals were more likely to ride out a storm if they owned pets or had no evacuation plans or destination in mind. People who identified themselves as black, disabled or without a high school diploma were more likely to evacuate. People with degrees above a bachelor's were the most likely to hunker down for a storm. The study, which was recently published in the journal Coastal Management, also found that people who were confident they would be rescued were far more likely to ride out hurricanes. The study found that previous hurricane experience also influences an individual's decision to evacuate, as does the difference between the 3-day versus 5-day landfall notice. Read More
Studying coastal impact of ecofriendly green roofs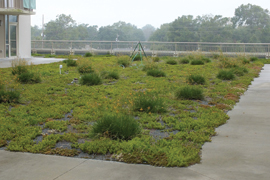 Horticulturists Christine Coker and Gary Bachman of the Coastal Research and Extension Center are studying and recording the effects of the coastal climate on eight "green roofs" at the Armed Forces Retirement Home in Gulfport. Green roofs are gardens planted in layers of specialized materials on properly reinforced rooftops. These green roofs sit atop the first floor and are visible from the veterans' apartments, which rise above in towers. The 78,000-square-foot green roof system was a requirement for the retirement home to be certified through the U.S. Green Building Council's Leadership in Energy and Environmental Design program. Certification measures, like installing green roofs, increase biodiversity and reduce energy consumption, erosion, and pollution. They also provide beautiful spaces for residents, staff, and visitors to enjoy. Coker and Bachman study how the coastal climate affects the microenvironments of green roofs. They gather data, such as median air temperature, humidity, moisture content of the plant medium, and saltwater spray exposure. Because limited data is available on green roofs in coastal areas, the project is expected to provide valuable insights on these types of ecosystems. Read More
Understanding a Global Pest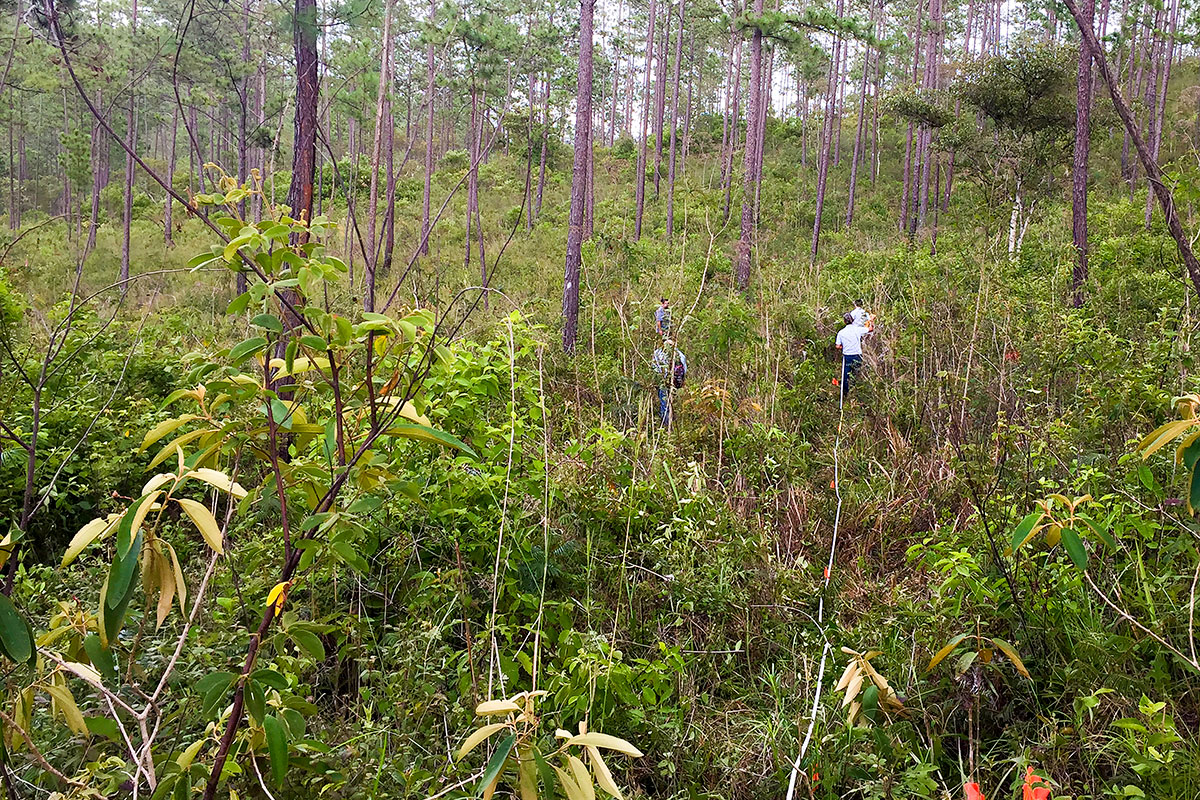 Currently, the Magnolia State is experiencing its worst pine beetle outbreak in more than 30 years with more than 4,000 spots throughout the state's forests infested with the southern pine beetle. And the problem extends far beyond Mississippi to places like Arizona and Honduras. Dr. John Riggins, associate professor in the Department of Biochemistry, Molecular Biology, Entomology and Plant Pathology, explained that pine beetle outbreaks can potentially be both a symptom and cause of climate change. "As the climate becomes more variable, we tend to have more pine beetle outbreaks, which in turn, could cause entire forests to shift from carbon sinks to carbon sources," Riggins said. At sites in Mississippi, Arizona, and Honduras, researchers are collecting data on felled trees in forests naturally infested with pine beetles alongside felled healthy trees. They have caged individual wood sections in different ways so they can study the impact of above- and below-ground invertebrate, fungi, and microbes in isolated settings. They will then measure woody decomposition at year one and year two and determine how each species contributes to the breakdown of wood. Additionally, they are measuring the carbon and nitrogen in and around the tree, including the carbon that is being released into the atmosphere from the wood and the soils. Researchers hope the sites will show them the prevalence of the interspecies interaction across different climates between different subspecies of pine beetles and termites. Read more