---
From scallops in Steinhatchee, Florida to lobster off the mid-coast of Maine, coastal communities are often defined by the shellfish harvested there. The same can be said for oysters, from Blue Pool oysters in Washington State to the Moon Shoals of Massachusetts to the gulf oysters of Florida, Alabama, Mississippi, Louisiana, and Texas, locals and connoisseurs alike seek out select shellfish from certain regions. One MAFES researcher is honing in on gulf oysters, in order to discover more about consumer perception and preference as well as the economic and environmental benefits of the much-sought-after mollusks.
Dr. Dan Petrolia, MAFES scientist and associate professor in the Department of Agricultural Economics, collaborated with Dr. William Walton, associate professor and extension specialist in the School of Fisheries, Aquaculture and Aquatic Sciences at Auburn University, to evaluate the potential marketability of branded gulf oysters.
"Typically on the Gulf Coast, we like a lot of oysters, we like them cheap, we like to doctor them up and as consumers we don't typically care which part of the Gulf the oysters come from," Petrolia said.
The Louisiana native who grew up eating gulf oysters said gulf oyster consumption varies from how people enjoy oysters elsewhere.
"Oyster production on both the east and west coastal areas is a much more branded industry. Consumers of these oysters care more about where exactly the product comes from and pay a premium for that. Unlike their northern counterparts, few gulf oysters are branded," said Petrolia, who pointed out that while a New Orleans restaurant may sell gulf oysters for $15 per dozen, a single oyster costs around $4 in upscale restaurants in cities like Boston and Chicago.
As part of the study, Petrolia and Walton conducted taste tests and online surveys to find out what gulf and out-of-market consumers were willing to pay for branded gulf oysters. The researchers flew in oysters from around the country and conducted taste tests in Point Clear, Alabama as the local gulf site; in Houston, Texas as the regional big city market; and in Chicago, Illinois as the out-of-market big city.
"We wanted to know whether gulf consumers would be interested in and pay more for branded oysters and whether people outside of this market would buy branded oysters from the Gulf," Petrolia explained.
The researchers determined that while gulf residents were willing to pay a slight premium for branded gulf oysters ranging from $0 to $3, those out-of-market consumers weren't willing to fork over more for the gulf mollusks.
"The general finding is that the non-gulf respondents might eat them but only at a substantial discount, approximately $3 to $6 per half dozen less than what they would pay for their own," Petrolia said. "While gulf respondents were less sensitive of where the oysters originated."
The researchers said one of the big differences between the typical gulf oyster and the bivalves up North are how oysters are grown and harvested. Gulf oysters tend to be planted in traditional sea bottom oyster beds while East Coast and West Coast oysters are grown on off-bottom oyster farms.
Petrolia's collaborator, Walton, is well versed in off-bottom oyster farming. He grew up on the East Coast and owned a small off-bottom oyster farm off the coast of Cape Cod. He came to Auburn University in part to teach Alabama oyster producers the method of off-bottom farming.
"Some people call off-bottom farm-raised oysters boutique or farm-raised oysters. These oysters give you a promise of consistency and tell you a little about the farmer and what the farmer did to them," Walton said. "Oysters are fantastic because they take up the flavor of where they are grown so the flavor of an oyster from a particular bay can taste different from an oyster one bay over."
These differences, Walton said, give the oyster farmer plenty of opportunity for branding and marketing. He said there are now 14 to 16 off-bottom oyster farms in Alabama.
"Our harvest in 2016, the most recent data available, showed between 2 and 2.5 million oysters harvested in the state, with a total farmgate of just under $2 million," Walton said, who points out he doesn't see the method usurping the traditional oyster industry. "Oyster farming isn't for everyone. It requires a big investment and is a different lifestyle. It isn't going to replace our traditional fisheries. This should be something, in my view, for communities that want to add to the options of ways for people to make a living on the water."
As Alabama grows in oyster production, the Magnolia State also has plans to garner its share of the oyster pie. The state has an ambitious plan to reach one million sacks of oysters per year (a sack is equivalent to 1.5 bushels or 150 to 200 individual oysters). A recent report by the Governor's Oyster Restoration and Resiliency Council details the state's plan to increase oyster production to a sustainable one million sacks annually while increasing the ecological and economic benefits.
"According to the report, the council seeks to increase the quantity and quality of the state's oyster resources for habitat creation, for environmental benefits, and for production and consumption," Petrolia said.
In a first step to help Mississippi reach that goal, Petrolia, Walton, and four other investigators are building a portfolio tool to help the state reach its goal. With a $600,000 award from the National Oceanic and Atmospheric Administration, Petrolia and Walton along with others are developing SPAT: a shellfish portfolio assessment tool, to help the state manage various production methods to minimize risk while maximizing economic and environmental benefits. They are assessing traditional oyster beds and off-bottom oyster farms as well as a third method called a living shoreline, which is a shallow oyster reef created to help address erosion while protecting marsh areas. Benefits they are evaluating include oyster harvest, water quality, shoreline protection, and other fish habitat.
"It's not so much which method is better than the next since they all provide varying levels of different benefits. It's just a matter of quantifying those levels to determine the proper combination of all methods so the state can manage for all four benefits," Petrolia explained.
While the tool is still being built, the researchers hope the ultimate findings will help the state of Mississippi and its oyster growers. They also hope it will eventually serve as a model to be expanded throughout the Gulf States.
"The Mississippi Department of Marine Resources is one of our partners. The idea is as we go along we can make sure we are doing something that they see as useful," Petrolia said. "At the end of the day, I hope we help inform how the state manages oysters."
Lauriane Yehouenou, a doctoral student at the University of Florida, who earned her master's in agricultural economics at Mississippi State University, contributed to the marketing study, whose results were published in the journal Food Policy and the Journal of Agricultural & Applied Economics. Collaborators on the SPAT research include Dr. Ardian Harri, MAFES scientist and associate professor of agricultural economics at Mississippi State; Just Cebrian, senior marine scientist with the Dauphin Island Sea Lab; Jason Rider, oyster extension agent with the Mississippi Department of Marine Resources; and George Ramseur, office director for Coastal Restoration and Resilience with the Mississippi Department of Marine Resources.
---
The marketing study was funded through the Mississippi-Alabama Sea Grant Consortium.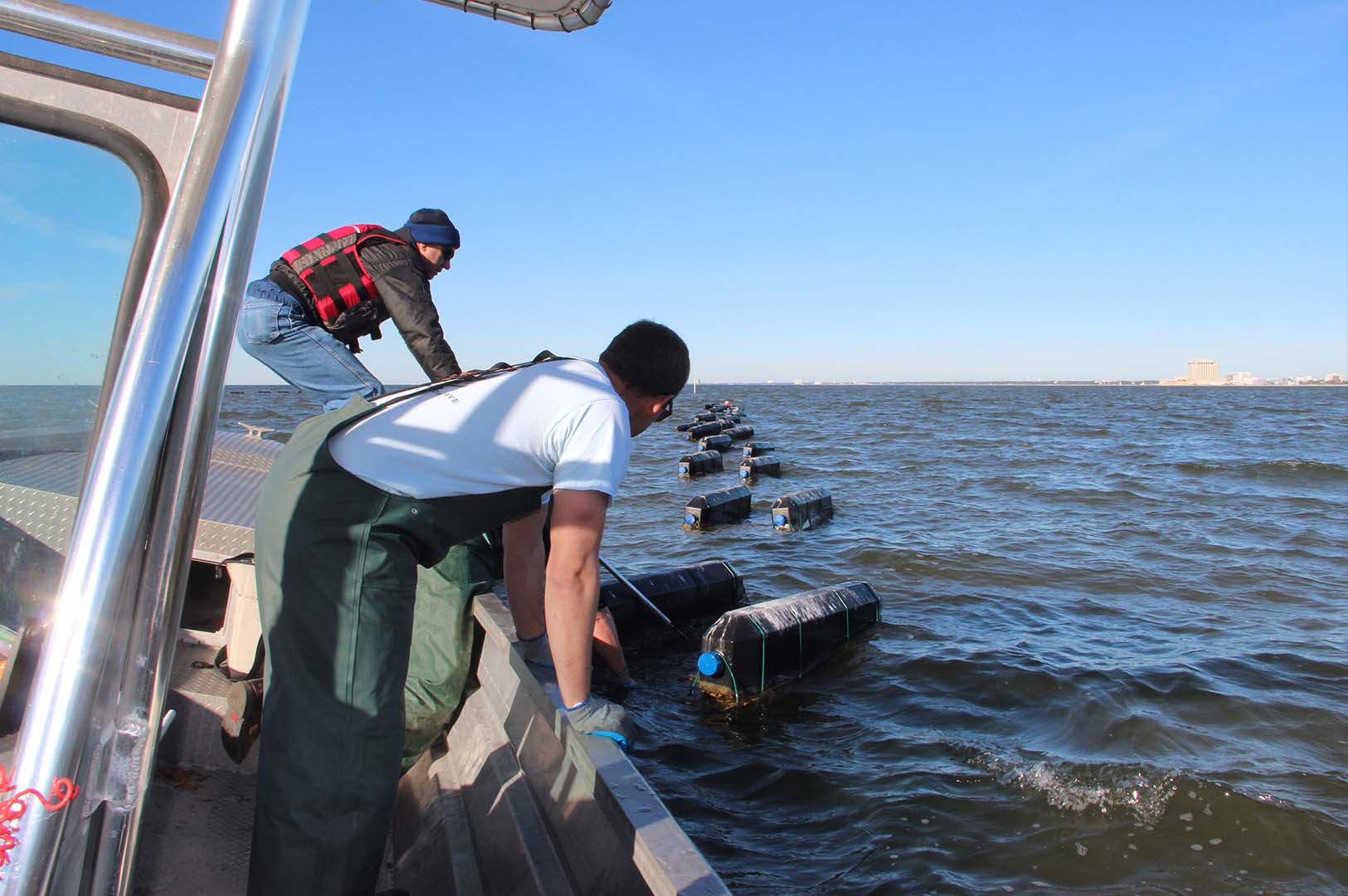 ---
Behind the Science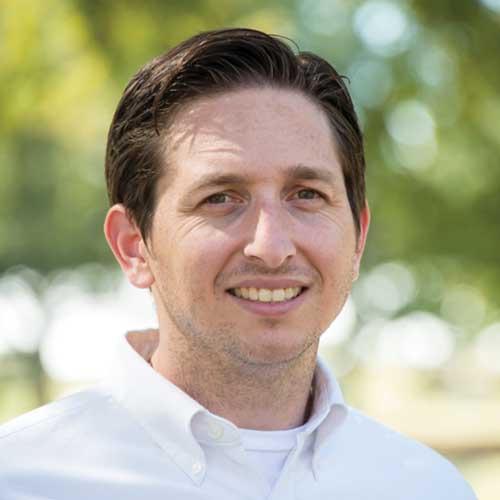 Daniel Petrolia
Associate Professor
---
Education: B.A., Political Science, B.S., Poultry Science, M.S., Agricultural Economics, Louisiana State University; Ph.D., Agricultural and Applied Economics, University of Minnesota
Years At MSU: 12
Focus: Economics of coastal resources, natural hazards, and consumer choice
Passion At Work: My passion is helping students learn how to think, rather than what to think, and helping them see the difference.
---
Sections