---
Living close to the ocean has many perks-until storm clouds loom on the horizon. Hurricanes pose severe threats to homes along the coast, as they can cause both flood and wind damage. And while there are preventive measures that homeowners can take in the forms of mitigation and insurance, not everyone is likely to do so. Researchers in the Mississippi Agricultural and Forestry Experiment Station study homeowners' decisions to purchase insurance in the hopes that their conclusions will help create a more transparent, easier to use system.
Dan Petrolia, associate professor and Keith Coble, Giles Distinguished Professor, both in the Department of Agricultural Economics, recently published a study examining the factors that lead homeowners in coastal zones to purchase additional wind insurance. In the past, the pair has also done similar research on flood insurance. This study was the first of its kind to research household level factors that led to homeowners' decisions to either mitigate against wind damage or purchase wind insurance separate from their home insurance plans. "The main goal of our research was to get a better understanding of what factors most influence household decisions to insure or not, and to mitigate against flood and wind damage or not, and whether these decisions were related," Petrolia explained. "In other words, do households perceive insurance as a substitute for mitigation and vice-versa, or do they see them as complementary to each other?"
Petrolia and Coble gathered their data by surveying 1,070 participants online about their risk preferences, risk perceptions, and risk management decisions on hurricanes. Those surveyed were all homeowners over the age of 18 who lived in coastal counties in Alabama, Mississippi, Texas, Louisiana, and Florida.
Interestingly, in their study on wind insurance, they found that there was no correlation between people's beliefs about the likelihood of a storm occurring, the extent of the damage that could take place, and their willingness to purchase insurance. However, in a prior study on flooding, Petrolia and Coble found that homeowners' beliefs about how much damage would occur in the event of a storm did impact their decision-those who believed their home would suffer more damage from floods were more likely to purchase flood insurance. This is known as someone's risk perception.
The amount of risk that a household is willing to tolerate is referred to as risk preferences. "As for risk preferences," stated Petrolia, "we do find a significant effect: as a household's tolerance for risk falls, the probability of buying a wind policy rises." There also appeared to be a potential correlation between a homeowner having wind coverage and performing mitigation activities. Mitigation activities can range from installing storm shutters to having wind-resistant glass and shingles. Homeowners who already had a wind coverage plan in place were also more likely to have undertaken mitigation activities, whereas those who did not, undertook fewer or no mitigation activities.
When asked why they chose not to mitigate, survey respondents stated that up front installation costs and the belief that their home needed no further mitigation were the main reasons. Petrolia and Coble believe that the complexity of the system may be a large part of why homeowners choose not to insure their homes against wind and flood damage. Coble explained, "There appears to be quite a bit of confusion and perhaps unnecessary complexity as to what perils are or are not covered depending on where you live, as well as a potential affordability issue with mitigation.
"As it stands, a person living in coastal Mississippi, south of I-10, for example, would need to get fire/theft coverage from a private insurer, get a wind policy from the state-run wind pool, and get a flood policy through the National Flood Insurance Program. And even in other places where wind may be included in a private policy, there is likely a separate deductible for wind, and yet another deductible for a named storm," Coble continued. And while there are incentives to mitigate depending on the state, many homeowners are unable to determine what sort of mitigation activities their particular home needs in order to be safe in the event of hurricanes, and further, how much those activities would cost.
"In the current system, homeowners may see a large up-front cost against benefits that are spread over many years into the future," Coble said. "In short, it seems there are lots of opportunities to do a better job of making the public aware of what is available and simplifying the process of getting what they may need."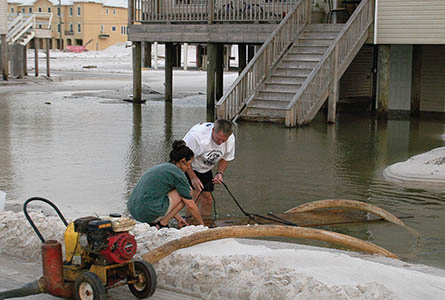 ---
Behind the Science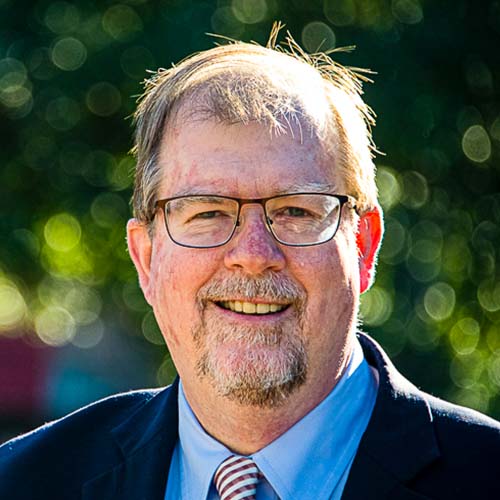 Keith Coble
Professor
---
Education: B.S., Agricultural Science, M.S., Agricultural Education, University of Missouri; Ph.D., Agricultural Economics, Texas A&M University
Years At MSU: 18
Focus: Policy analysis and risk management
Passion At Work: I love taking cutting-edge research techniques and theory, applying it to real world problems, and sharing the answers with those who are confronted with the problem.
---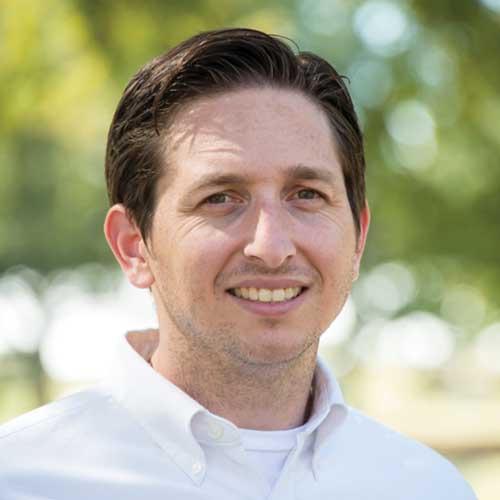 Dan Petrolia
Associate Professor
---
Education: B.A., Political Science, B.S., Poultry Science, M.S., Agricultural Economics, Louisiana State University; Ph.D., Agricultural and Applied Economics, University of Minnesota
Years At MSU: 9
Focus: Environmental Economics: applying economic principles to environmental decisions and problems, such as answering questions like "Do the benefits of restoring a coastal wetland outweigh the costs?"
Passion At Work: Economics just makes sense to me as a way of seeing the world, and  I enjoy taking on a tough question and figuring out if it is answerable, how to answer it, seeing how others have tried to answer similar questions, and then finally trying to answer it.
---
Sections