---
As travelers crisscross the state's highways and byways, the motor churns as shades of green blur past the windows. Roadways are snapshots of the state's soul, whether it's the rhythmic repetition of the low, flat Delta farmlands along Highway 61, the rambling rolling hills of Highway 45 traveling north of Tupelo toward the Tennessee border or the steady lull of Highway 98 as it ebbs and flows along the coast. Nearly 162,000 miles of roads connect our state, with all highways managed by the Mississippi Department of Transportation, or MDOT. Mississippi Agricultural and Forestry Experiment Station (MAFES) scientists work with the MDOT to keep these highways on the right side of the right-of-way.
This partnership between MAFES and MDOT began over 30 years ago at the behest of the state legislature to develop cost-effective and efficient ways to maintain the vegetation on highway land masses. Mississippi State's understanding of vegetation and invasive weeds assist MDOT employees with the research and application needed to provide adequate upkeep on highways. This management process is continuous and consists of resetting the natural course of plant growth to prevent uncontrollable growth. Dr. John Byrd, MAFES scientist and extension professor in the Department of Plant and Soil Sciences, has helped facilitate this partnership since its inception.
"When Dr. Euel Coats retired, MDOT reached out and asked me to serve as the manager of this project," Byrd said. "They were aware of my research with invasive weeds and my involvement with the Mississippi Vegetation Management Association."
Byrd possesses a specialized knowledge of common invasive weeds that pose potential problems in Mississippi such as kudzu, Johnson and cogon grasses, privet, and tropical soda apple weeds. His body of roadside vegetation research is unparalleled, and he currently serves as president of the National Roadside Vegetation Management Association and fellow of the Southern Weed Society. In addition to these roles, Byrd was also recently awarded the Outstanding Extension Award from the Weed Science Society of America. His work with MDOT prevents disruptive weeds from rapid and uncontrollable spreading along the state's highways. If left unmanaged, they can invade roads, parks, and agricultural fields which would be detrimental to the physical and economic landscape of Mississippi.
"The agreement now is any herbicide that MDOT uses for roadside vegetation management must be evaluated by Mississippi State for two years in our research program before MDOT can add it to their approved products list," Byrd said. "We also work to train their employees and the individual districts on weed management and safe use of herbicides."
To discover which herbicides will be most effective, Byrd and his team apply several different weed control treatments to roadside research sites in locations throughout Mississippi. During the evaluation period, Byrd analyzes the effects and efficacy of all herbicides in testing. After the mandatory evaluation period, he makes his recommendations to MDOT. In addition to herbicide research, the team is also actively exploring innovative ways to promote wildflower and pollinator habitats to further protect and beautify roadsides.
"Up until 2021, monarch butterfly populations have been declining," Byrd said. "Monarch butterflies only lay their eggs on milkweed plants, and larvae develop by consuming foliage from these milkweed plants. Because of this, MSU and MDOT are exploring options to control roadside vegetation without impacting milkweed plants."
Johnnie Thorne, MDOT program specialist and Byrd's collaborator, administers a sample portion of the recommended herbicides alongside the highways and compares results for MDOT's herbicide selection. Thorne, who oversees the implementation of this research in MDOT's districts, described this partnership as positive for the entire state of Mississippi.
"Over the years, we've had several states visit Mississippi to observe this partnership," Thorne said. "It is one of the first of its kind; not many state Department of Transportation offices partner with a university and states are curious to see the success of roadside upkeep with this collaboration."
Through Byrd's research, an integrated management approach was discovered to lead to beautiful roadsides with the best use of state tax resources. A combination of non-chemical and chemical weed management tactics are used to keep costs low and protect operators and applicators. MSU's testing and herbicide recommendations have reduced the trial and error of chemical application, allowing MDOT to utilize spraying more frequently, yielding more effective weed management. In 2021, the spraying cost per acre statewide averaged $33.78 as opposed to the mowing cost per acre of $40.78. When chemical spraying is utilized, frequent mowings are eliminated which protects operators from costly and sometimes dangerous situations such as removing woody vegetation on slopes, around bridges, and drainage ditches. This research, motivated by the MSU-MDOT partnership, has paved the way for cost-saving roadside management.
The highways of Mississippi provide more than a scenic view; they are a vital component of Mississippi's economy. Transportation along these roads connects people to businesses, health care, social events, and more. The research efforts of MAFES paired with MDOT's dedication to applying this research protects and enhances both the highways and the people who use them. The next time you head down the highway, set your cruise control and take in the sights that both MAFES and MDOT work to keep beautiful.
"This has been a mutually beneficial opportunity for MDOT and MSU," Byrd said. "For the betterment of the state and people who live in the state, this partnership should continue. I travel east and west outside the state, and Mississippi has some of the finest road and highway rights-of-way I've seen, and we need to keep it that way."
This research is funded by the Mississippi Department of Transportation.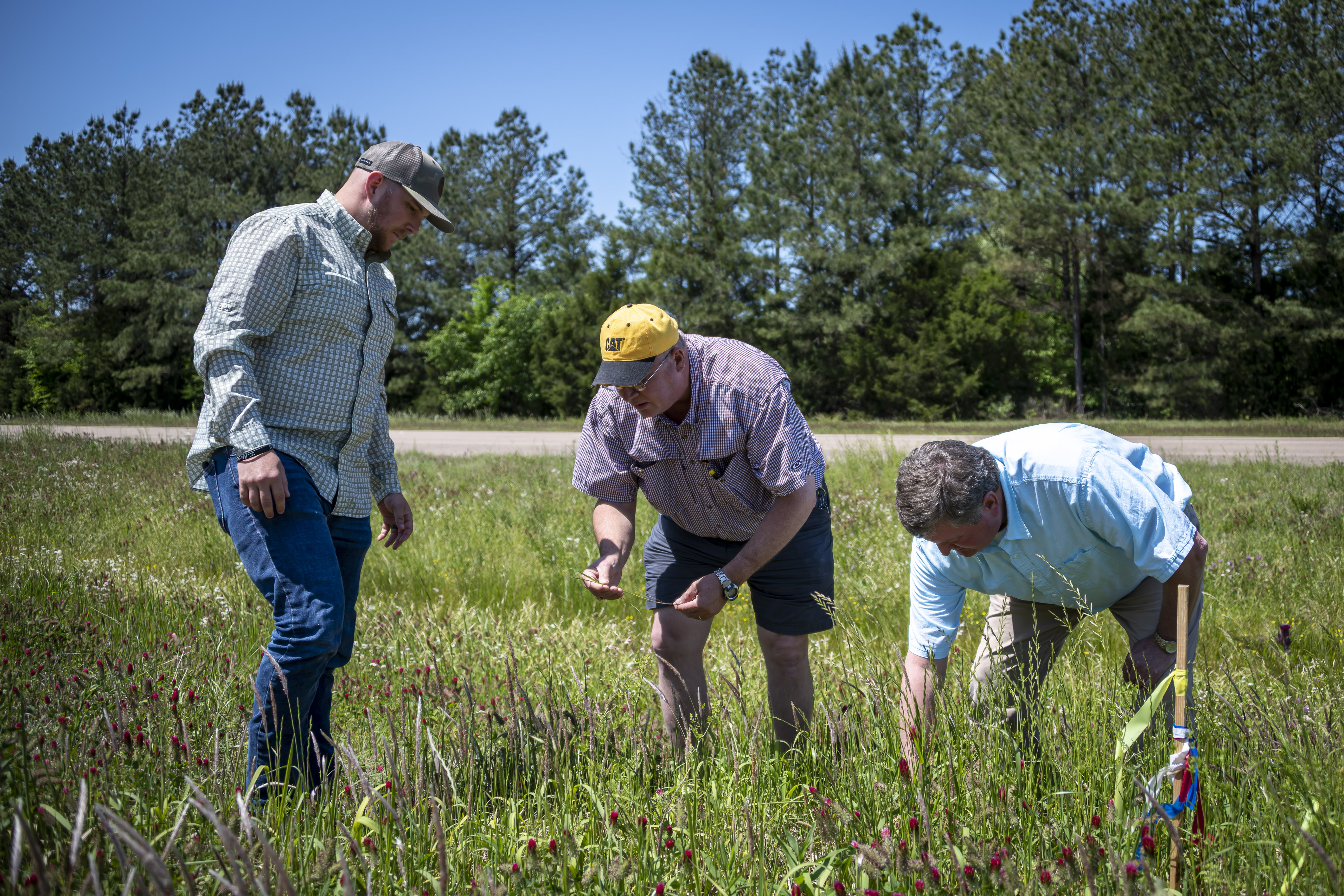 ---
I travel east and west outside the state, and Mississippi has some of the finest road and highway rights-of-way I've seen, and we need to keep it that way.
John Byrd
---
---
Behind the Science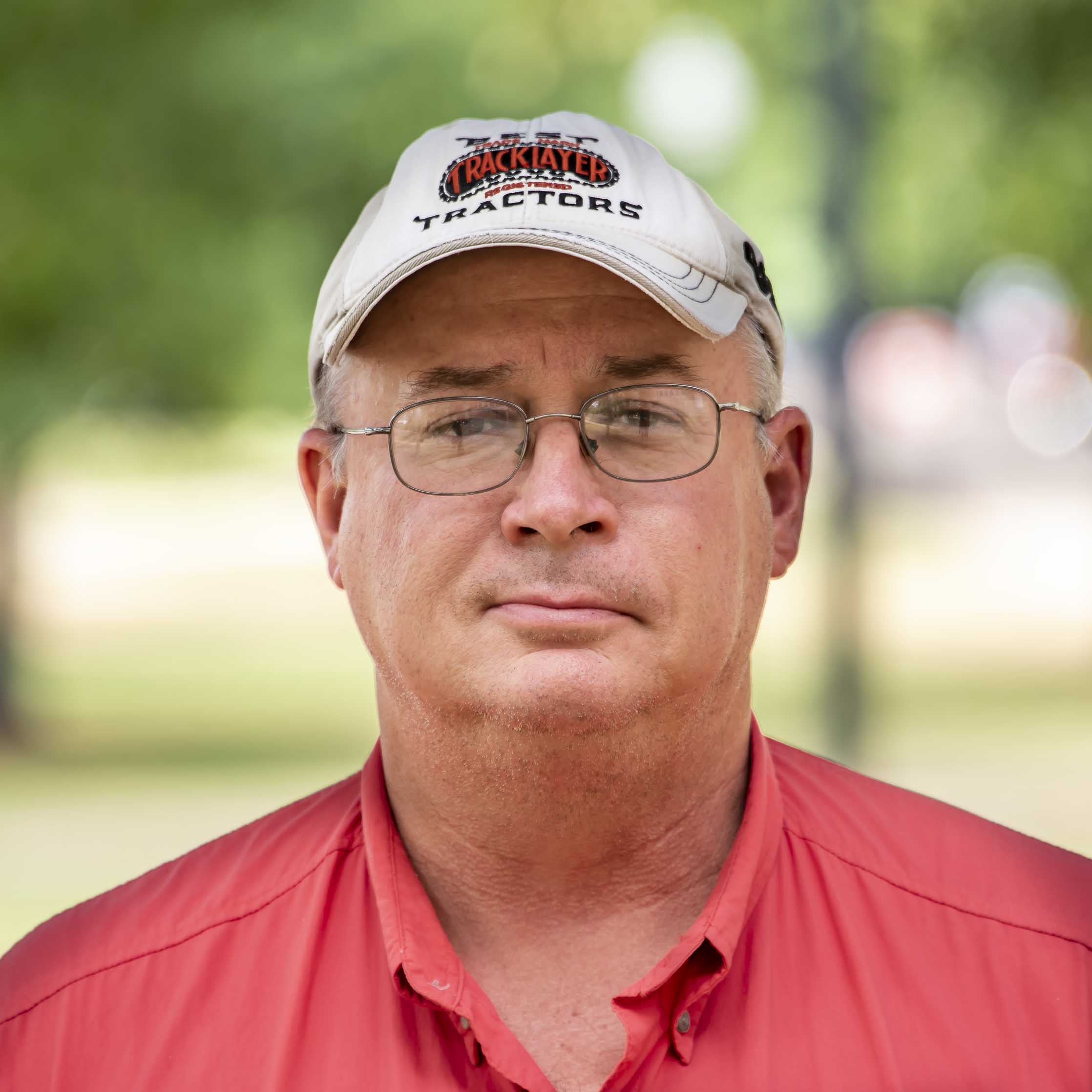 John Byrd
Extension/Research Profesor
---
Education: B.S., Agronomy, Clemson University; M.S., Ph.D., Weed Science, North Carolina State University
Years At MSU: 33
Focus: Weed identification and management in forages, rights-of-way, landscapes, and natural areas
Passion At Work: Weed management is a neverending problem: Genesis 3:18-19 says …the ground will produce thorns and thistles… but also includes sicklepod, kudzu, Florida betony, Palmer amaranth, cogongrass, bulrush, Virginia buttonweed, callery pear and hundreds of other undesirable plants that force us to sweat to eat.
---
Sections