Agricultural Economics
The Department of Agricultural Economics at Mississippi State University is known across the country and around the world for it's ability to provide "relevant, applied analyses to address the myriad of complex problems facing agriculture." The Department is currently involved in a number of projects with the government and with private industries covering a wide range of topics.
Learn more at agecon.msstate.edu
An Apple a Day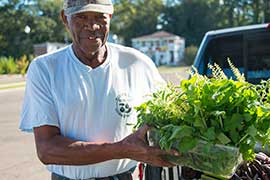 Drs. Matthew Interis, Lurleen Walters, and Alba J. Collart, researchers in the Mississippi Agricultural and Forestry Experiment Station's Department of Agricultural Economics, partnered with former MSU colleague, Dr. Kimberly Morgan to explore the connection between health and local produce. The team surveyed 4,700 consumers throughout the Southeast to discover whether familial health issues influenced their purchasing decisions. The survey, distributed throughout Mississippi, Alabama, Louisiana, Texas, Georgia, and Florida, asked people about their familial health histories, as well as whether they purchased products from farmers markets and farm stands. The illnesses they examined included heart disease, diabetes, obesity, back/joint pain, Alzheimer's/dementia, and cancer as well as a broad range of other issues. They also broke up the analysis by defining two different types of family: immediate family, living in your home with you, and family who live outside of the home. The results suggested that for immediate families, diseases such as obesity made individuals purchase produce more frequently at a farmers market. However, joint pain decreased their frequency of purchasing at a farmers market. On the other hand, illness in the family generally increased the likelihood of a respondent purchasing at a farm stand. Meanwhile, when disease occurrence happened among family members who may live outside of the home, health history mostly didn't impact the likelihood of purchase for either farm stands or farmers markets, which suggests that people tend to be more reactive to familial health issues than proactive. Read more
Catch of the Day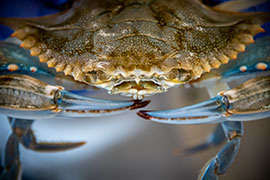 As environmental factors threaten the population size of blue crabs, their tendency to hide for the annual molting process becomes an increasingly frustrating hurdle for Mississippi fishermen hoping to sell the soft-shelled delicacy. MAFES researchers and economists at the Gulf Coast Research Laboratory have been developing a method of raising blue crabs inland in hopes of helping Mississippi's economy remain profitable from the challenging soft-shell crab market. Read more
Counting the Cost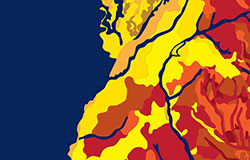 The Farm Bill, dating back more than 90 years, has always tried to make sure farmers aren't unduly disadvantaged when a seasonal loss hits them. However, the current county-triggered phrasing of the legislation means that some farmers benefit when they aren't in need while others aren't compensated for an actual loss. MAFES researchers seek to mitigate these discrepancies by improving yield maps in the era of big data by incorporating geospatial variables including soil, weather and more. With this compilation of data, the researchers are hoping to offer a better way to quantify crop yield risk to better determine when to deliver assistance where it is needed most. Read more
Determining Best Management Practices in Big Sunflower River Watershed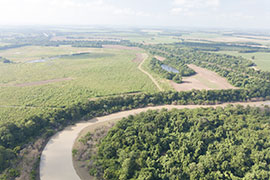 The Big Sunflower River watershed is an important part of the Mississippi Delta's ecosystem. MAFES researchers are working to determine how best to keep the watershed's integrity intact. They are using a Soil and Water Assessment Tool model that replicates the tributary's reactions to various management practices in order to determine effective ways to maintain water quality for the important watershed. Read more
Do Americans Want Ethanol?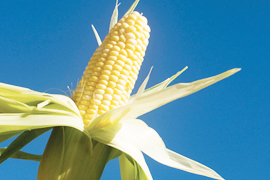 MAFES researchers are examining the U.S. demand for ethanol. They conducted a nationwide contingent- valuation survey of consumer fuel blends E-10 (a blend of 10 percent ethanol and 90 percent gasoline) and E-85 (a blend of 85 percent ethanol and 15 percent gasoline) to estimate willingness to pay for these products and to identify key characteristics driving demand. Results indicate that overall perceptions of ethanol are positive, but ethanol is not the globally-preferred transportation energy alternative.
Does the Government Make Food Affordable?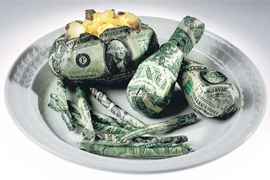 Those who contend payments to farmers ultimately result in lower food costs for consumers frequently use the term "cheap food policy" to describe U.S. commodity programs. More recently, farm policy has been criticized for contributing to the obesity problem in the U.S. by making large quantities of fattening foods widely available and relatively inexpensive. MAFES agricultural economists evaluated the impact of government payments to farmers on the affordability of food in the U.S. as a whole and across specific food groups. They found that direct payments do not significantly affect the affordability of food.
Finding the Pearls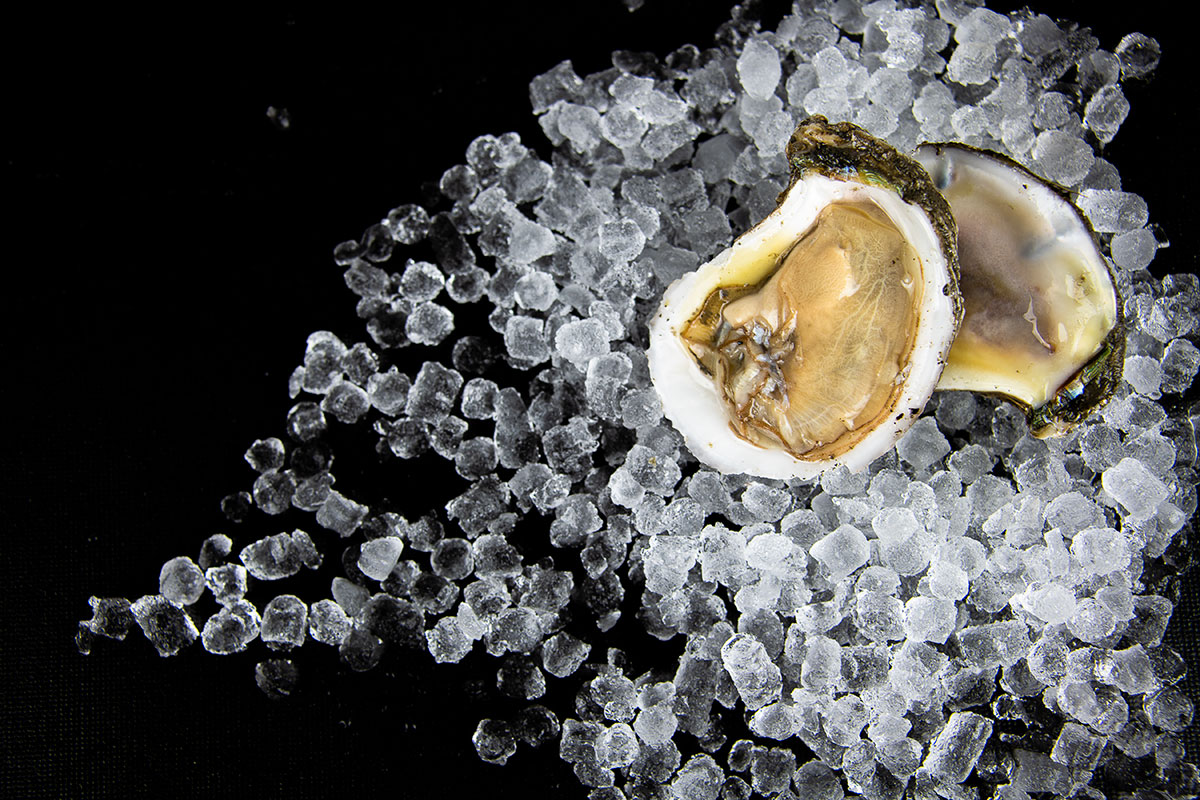 Dr. Dan Petrolia, MAFES scientist and associate professor in the Department of Agricultural Economics, collaborated with Dr. William Walton, associate professor and extension specialist in the School of Fisheries, Aquaculture and Aquatic Sciences at Auburn University, to evaluate the potential marketability of branded gulf oysters in order to discover more about consumer perception and preference as well as the economic and environmental benefits of the much-sought-after mollusks. As part of the study, Petrolia and Walton conducted taste tests and online surveys to find out what gulf and out-of-market consumers were willing to pay for branded gulf oysters. The researchers determined that while gulf residents were willing to pay a slight premium for branded gulf oysters, those out-of-market consumers weren't willing to fork over more for the gulf mollusks. The team is also developing SPAT: a shellfish portfolio assessment tool, to help the state manage various production methods to minimize risk while maximizing economic and environmental benefits such as oyster harvest, water quality, shoreline protection, and other fish habitat. While the tool is still being built, the researchers hope the ultimate findings will help the state of Mississippi and its oyster growers. Read More
Hog Heaven in the Delta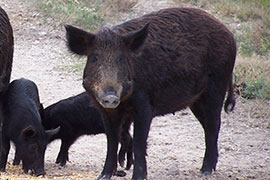 MAFES researchers are studying the movement, impact, and knowledge of invasive feral swine. Wild hogs are a destructive pest within Mississippi, but the research being done by MAFES scientists indicates that they may be more intelligent than originally thought, even going so far as avoiding locations where swine had previously been killed. With this intelligence in mind, researchers are creating a bio-economic model that includes the hog's population growth, ability to learn, and a method of population management, as well as a thorough analysis of the economic gains and losses presented by various population management methods. Read more
Learning from Lakes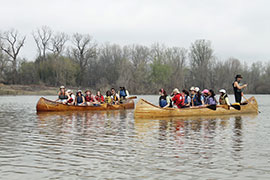 As the Mississippi Department of Environmental Quality develops numeric nutrient criteria for Mississippi's waters, MAFES researchers are interested in the benefits and costs of MDEQ's proposed policy as measured in dollars. One piece of the benefit-cost puzzle includes determining if the benefits of the policy outweigh the program's cost when it comes to recreational lakes. Along with surveys from lake-goers, the researchers are using water quality data to build an economic model that estimates a dollar amount recreational lake visitors are willing to pay for better water quality. Read more
Navigating the Farm Bill Maze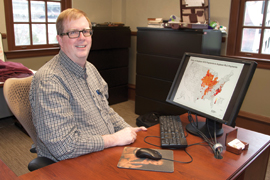 The Food, Conservation, and Energy Act of 2008, also known as the 2008 U.S. Farm Bill, contains 15 titles covering everything from commodity crops to energy. As legislators work on the 2013 Farm Bill, agricultural economists Keith Coble and Barry Barnett are ready to tackle the massive legislation and decipher it for Mississippi producers. Coble serves as chief economist to the minority leadership of the Senate Agriculture Committee, while Barnett is an advisor for the U.S. Federal Crop Insurance Program. These economists understand the complex legislation and are nationally and internationally known for their work. They will soon begin developing computer models to help producers make the best decisions to manage risk.
Protection from the Storm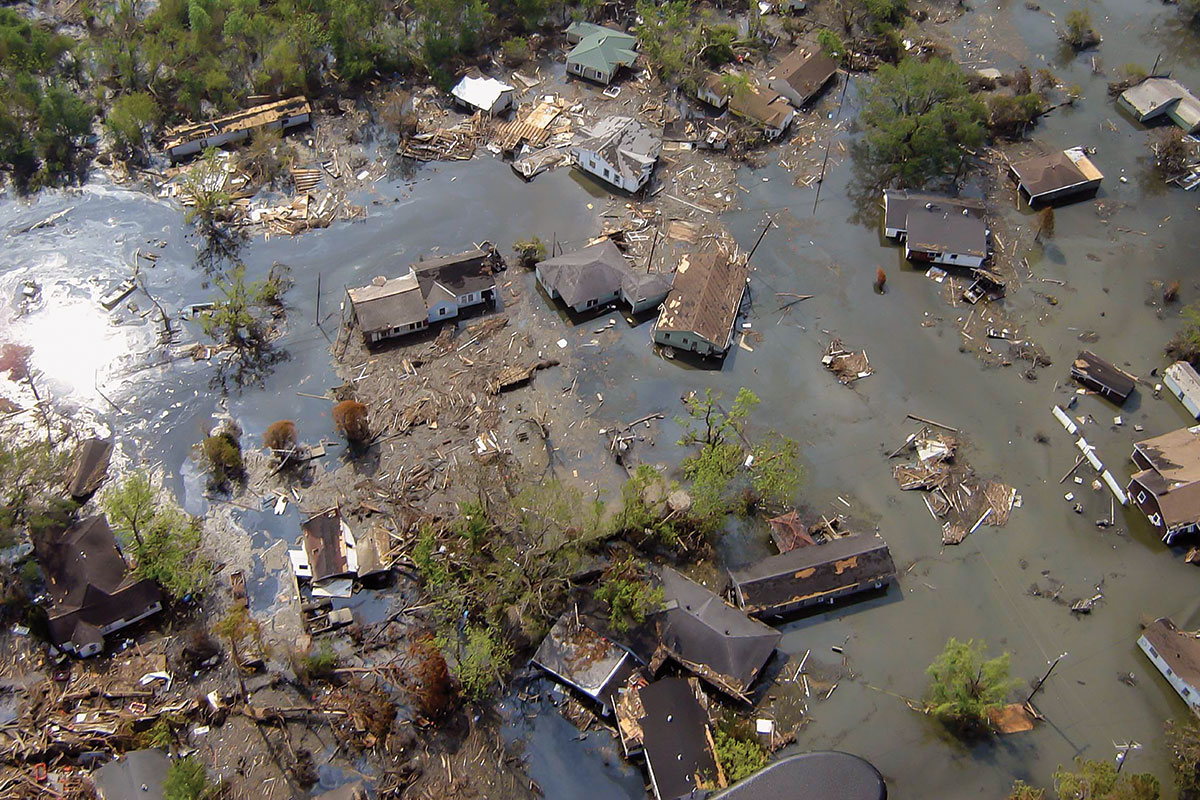 Living close to the ocean has many perks—until storm clouds loom on the horizon. Hurricanes pose severe threats to homes along the coast, as they can cause both flood and wind damage. And while there are preventive measures that homeowners can take in the forms of mitigation and insurance, not everyone is likely to do so. Researchers in the Mississippi Agricultural and Forestry Experiment Station study homeowners' decisions to purchase insurance in the hopes that their conclusions will help create a more transparent, easier to use system. Dan Petrolia, associate professor and Keith Coble, Giles Distinguished Professor, both in the Department of Agricultural Economics, recently published a study examining the factors that lead homeowners in coastal zones to purchase additional wind insurance. In the past, the pair has also done similar research on flood insurance. This study was the first of its kind to research household level factors that led to homeowners' decisions to either mitigate against wind damage or purchase wind insurance separate from their home insurance plans. Interestingly, in their study on wind insurance, they found that there was no correlation between people's beliefs about the likelihood of a storm occurring, the extent of the damage that could take place, and their willingness to purchase insurance. However, in a prior study on flooding, Petrolia and Coble found that homeowners' beliefs about how much damage would occur in the event of a storm did impact their decision—those who believed their home would suffer more damage from floods were more likely to purchase flood insurance. Read More
Room to Graze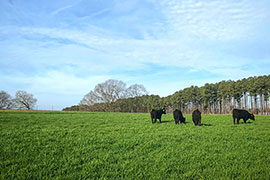 Dr. Brett Rushing, associate extension and research professor in plant and social sciences and Dr. Josh Maples, assistant professor and extension economist in agricultural economics, researched if combining cover crops with grazing cattle could improve both the grazing animals' weight and the producer's bottom line. Starting with this two-year study, the team established row crops and cover crops that encompassed a variety of species suitable for grazing that led to increased livestock weight gain. Using a no-till management approach and starting with oats, crimson clover, and radish as cover crop treatments, the researchers managed these cover crops along with the livestock that would eventually graze the crops. The team assessed three treatments to compare a tilled crop with grazed and non-grazed crops. Results showed that grazed crops were more successful with an increase in organic matter, and they found that some single species crops were more beneficial and successful than diverse mixes. The team is starting a new research project that will focus on cereal rye as the cover crop treatment along with evaluating soil benefits through a biological lens. This research is funded by Mississippi Agricultural and Forestry Experiment Station's Special Research Initiative. Read more.
Showing that wetland restoration is worth the cost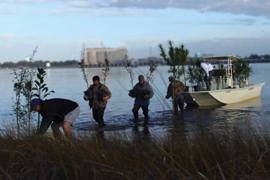 National surveys by environmental economists Daniel Petrolia and Matthew Interis found that Americans are willing to pay to restore Louisiana's disappearing wetlands. Louisiana has about 40 percent of U.S. wetlands, but the state has suffered about 90 percent of the nation's wetland losses. Petrolia and Interis examined how much Americans are willing to pay for large-scale restoration projects in the Barataria-Terrebonne National Estuary in coastal Louisiana, which covers 4.2 million acres between the Mississippi and Atchafalaya River Basins and provides storm protection for more than a million people. Over 80 percent of this area is wetlands, swamps, marshes, and barrier islands. More than 500,000 people, along with 735 species of birds, finfish, shellfish, reptiles, amphibians, and mammals, live in the estuary. In one survey, more than 60 percent of respondents said they were willing to pay for coastal restoration to protect wildlife habitat, maintain storm protection, ensure continued fisheries production, and prevent further land loss. Respondents said they were willing to pay between $909 and $1,751 per household, representing a total project value between $105 billion and $201 billion. This amount exceeds a recent restoration cost estimate of $100 billion. Read More
Study Explores Why Residents Ride Out Storms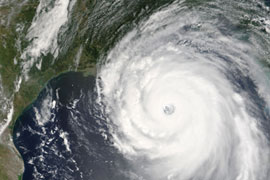 Two MAFES scientists recently explored why some coastal residents choose to evacuate before a hurricane while others opt to weather the storm. Funded by the Northern Gulf Institute, agricultural economists developed and distributed 2,000 surveys in the coastal counties of four Gulf of Mexico states, targeting the first two inland counties in each state. Of those, 531 surveys were filled out and returned. The survey revealed that as the wind speed of the hurricane grew, individuals were more likely to say they would evacuate. The study also found that individuals were more likely to ride out a storm if they owned pets or had no evacuation plans or destination in mind. People who identified themselves as black, disabled or without a high school diploma were more likely to evacuate. People with degrees above a bachelor's were the most likely to hunker down for a storm. The study, which was recently published in the journal Coastal Management, also found that people who were confident they would be rescued were far more likely to ride out hurricanes. The study found that previous hurricane experience also influences an individual's decision to evacuate, as does the difference between the 3-day versus 5-day landfall notice. Read More
Think Outside the Sandbox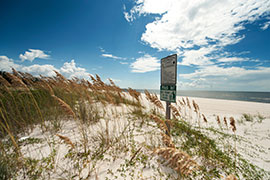 Loss of sand from the nation's beaches, dunes, and barrier islands is a serious problem that affects both the coastal environment and the economy. In order to address this need, beach nourishment, shore protection, and wetlands restoration projects are becoming increasingly routine. MAFES scientists, partnering with researchers at Louisiana State University and the University of New Orleans, are comparing the economic cost of using sand from the outer continental shelf versus nearshore sand in coastal restoration projects. Read more