---
It is no secret that Mississippi agriculture is a bustling and important industry. Approximately 17.4% of the entire state's workforce is employed in agriculture; and across the state's 34,700 farms spanning 10.4 million acres of land, over $8.33 billion in revenue was generated in 2021.
Aside from poultry production and forestry, two of the Magnolia State's biggest agricultural commodities are soybean and corn. The two cash crops have led the state in the past few years with a combined value of over $2.23 billion. While corn and soybean production continues in Mississippi and across the U.S., with extreme weather events occurring more frequently, a new issue has emerged that Dr. Seong Yun, MAFES scientist and an assistant professor in the Department of Agricultural Economics, is hoping to combat.
"Some years, too much moisture in the soil and weather events can cause prevented planting, a failure to plant an insured crop before its designated final planting date. If there's too much prevented planting, it results in fewer crops," Yun said. "If this occurs, farmers have a few options: they can wait until soil conditions are good to plant, choose another crop to plant, or not plant at all."
Prevented planting provisions are insurance policies protecting a farmer against the failure to plant insured crops by the final planting date due to extreme weather conditions. Under these provisions, farmers are reimbursed for their losses if their planting is prevented.
In the past decade, prevented planting compensations were estimated to be over $10 billion. In 2019 alone, the United States Department of Agriculture Farm Service Agency and the USDA Risk Management Agency reported that over 19 million acres of farmland were unplanted, setting a record high across the country.
Corn and soybean farms, near major river basin areas, are the most prone regions to receive prevented planting provisions due to the increasing occurrence of floods. As farmers across the country struggle to adapt to changing climates, Yun and colleagues have teamed up to research the increased rate of prevented planting indemnities.
"The current step in the collaborative project is to describe the relationship between prevented planting, weather, and soil accurately," Yun said.
The project focuses on the effects of climate change within many farmlands in Mississippi and the other lower 48 states. Using the high-performance computing resources at Mississippi State, Yun utilizes satellite imagery data across Mississippi counties to study the effects of the changing climate, weather, and soils on agricultural production.
"By utilizing these datasets, we can determine how monthly precipitation and temperature before and during planting impacts U.S. corn and soybean prevented planting acres," Yun said.
In this study, Parameter-elevation Regressions on Independent Slopes Model (PRISM) weather datasets-available for 40 years-and soil data are utilized. Yun will parse these data from places like Tunica, Mississippi, to extract the soil and weather characteristics in agricultural areas in the region.
"I am interested in turning usable data into useful data," Yun said. "I want to devote myself to making it useful to agricultural producers, stakeholders, researchers, and decision-makers for sustainable agricultural production and the ecosystem services these landscapes can provide."
After analyzing the collected data, Yun will then try and discern how changes in the climate and soil, such as through precipitation and temperature, have impacted the surveyed areas in the Mississippi Delta.
According to him, the team has already discovered how impactful precipitation has been for prevented planting acres during the months of April and May.
"We have found that corn and soybean prevented planting acres have been responsive to precipitation and temperature. Precipitation from January through May impacted corn prevented planting acres while precipitation in May and June impacted soybean prevented planting acres," Yun said.
In his analysis, Yun specifies which months are most impactful for soybean and corn prevented planting acres. He hopes that by finding out when these conditions are most important, then governmental agencies like the Risk Management Agency can determine when planting windows are most accurate.
"After describing the relationship between prevented planting, weather, and soil, we can make suggestions to the USDA agencies as to when prevented planting may be expected," Yun said. "We can make projections of how much prevented planting we'll have this year based on what's happened in the past."
As the research continues, Yun's goal is to help the Risk Management Agency accurately plan for prevented planting and remedy the financial loss associated with prevented planting provisions. He hopes he can provide the agricultural industry with a practical solution to a rising problem.
"Climate on earth is changing, leading to many climate scenarios. If we know a better equation to describe the relationship between prevented planting and weather and soil, we can expect and project how much funding is needed in the future for prevented planting provisions," Yun said.
---
Collaborators include Dr. Robert Moorhead II, professor and director of the MSU Geosystems Research Institute and the Northern Gulf Institute; Dr. Joel Paz, professor, and Dr. Mary Love Tagert, associate extension professor, both in the Department of Agricultural and Biological Engineering; Dr. Bronson Strickland, St. John Family Endowed Professor of Wildlife Management in the Department of Wildlife, Fisheries and Aquaculture; and Drs. Daniel Petrolia, Matthew Interis, and Kalyn Coatney, professors in the Department of Agricultural Economics. Yun is also partnering with personnel from the University of Arkansas, Central State University, the University of Kentucky, and the University of Tennessee Knoxville. Funding partners include the USDA Agricultural Research Service, the University of Tennessee AgResearch, and the Agriculture and Food Research Initiative Competitive Grant no. 2021-67023-33819 from the USDA National Institute of Food and Agriculture.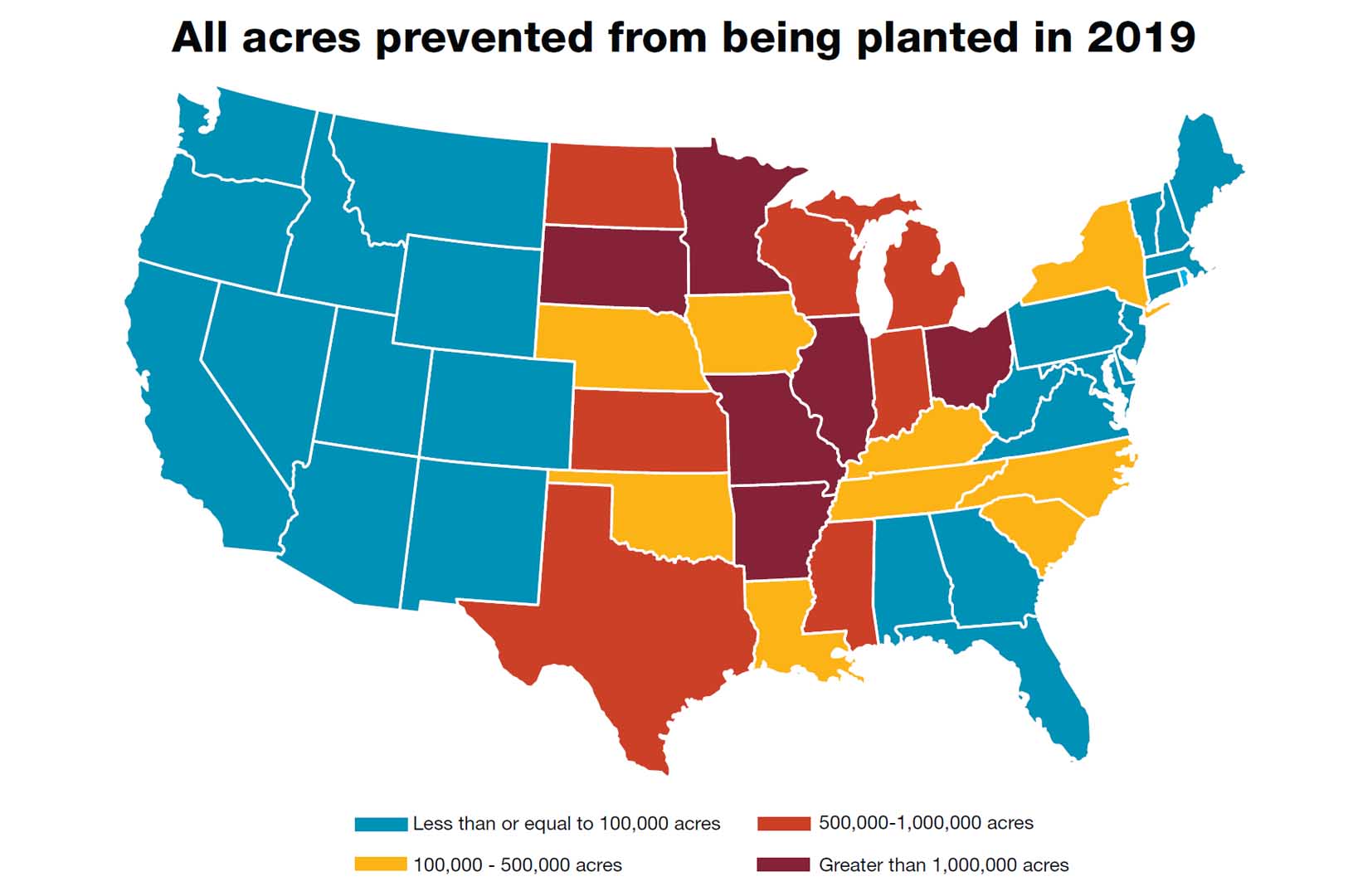 ---
Some years, too much moisture in the soil and weather events can cause prevented planting, a failure to plant an insured crop before its designated final planting date. If there's too much prevented planting, it results in fewer crops
Dr. Seong Yun
---
---
Behind the Science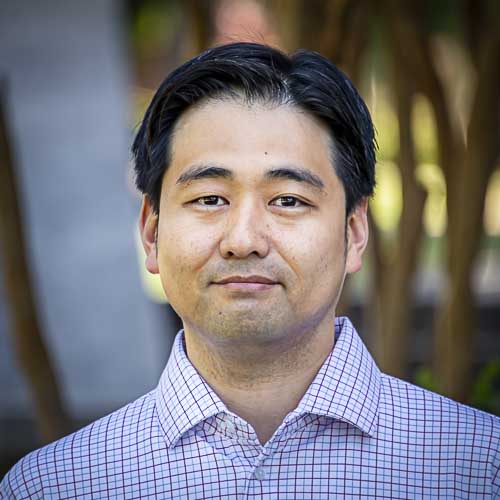 Seong Do Yun
Assistant Professor
---
Education: B.A., M.A., Economics, Seoul National University; M.A., Mathematics, The State University of New York at Buffalo; Ph.D., Agricultural Economics, Purdue University
Years At MSU: 5
Focus: Sustainable agricultural production, marine and coastal resources, and water
Passion At Work: Transforming usable data into useful information for producers, stakeholders, and researchers to enhance sustainability and environmental-soundness of agricultural production.
---
Sections