Wildlife, Fisheries and Aquaculture
The Department of Wildlife, Fisheries and Aquaculture conducts research on water quality and wildlife habitat within agricultural settings. MAFES scientists in wildlife, fisheries and aquaculture also have research appointments in the university's Forest and Wildlife Research Center. Scientists in the Thad Cochran National Warmwater Aquaculture Center are also academically housed within the department.
Learn more at www.cfr.msstate.edu/wildlife
Conservation Benefits Farms and Wildlife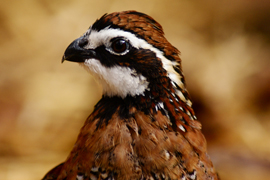 A USDA conservation practice designed to increase the population of northern bobwhite quails and other grassland birds appears to be working in Mississippi and elsewhere. CP33 Habitat Buffers for Upland Birds are native grass strips along row-crop field margins that provide food and shelter for birds. MAFES scientists in wildlife, fisheries and aquaculture have coordinated bird monitoring for the states participating in the conservation program. Results show that buffers increase bobwhite and songbird populations. Farmers are compensated for enrolling in the program.
Conserving Mississippi's water supply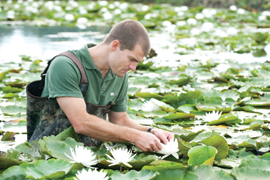 MSU's Research and Education to Advance Conservation and Habitat (REACH) initiative is creating a network of cooperative farms to showcase conservation practices, demonstrate how these practices benefit agriculture and the environment, and serve as models for sustainable farm management. Led by aquatic scientist Robbie Kroger, REACH has enrolled 41 conservation-minded Mississippi farmers who manage more than 126,000 acres. Participating farmers get data from university scientists on the latest best management practices, and they get to share the conservation practices they have implemented on their land. Primary goals of REACH are to control erosion, reduce the amount of chemical and nutrient runoff, and alleviate overuse of the state's water supplies. Pesticides and fertilizers can have a major impact on water quality after they get washed from farmland and flow through ditches and streams to the Mississippi River and ultimately the Gulf of Mexico. More efficient irrigation will help the state conserve the Mississippi River Valley alluvial aquifer, which is of particular concern in the Mississippi Delta. REACH is a collaboration of MAFES, the MSU Extension Service, and the Forest and Wildlife Research Center.
Cover and Compare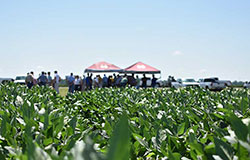 There are plenty of agronomic and economic factors to consider when producers decide to implement cover crops into their operation, so researchers at MAFES are trying to quantify the benefits of cover crops across six sites in the Mississippi Delta. They are evaluating soil health and water quality while building an economic tool producers can use to quantify the short-term economic costs and benefits of implementing cover crops. They plan to put all this information into a detailed, long-term model to demonstrate the long-term benefits of using cover crops and provide farmers with the tools necessary to be best informed. Read more
Finding the Flock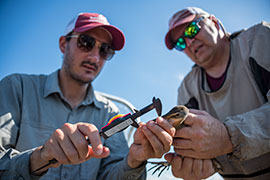 Following the Gulf of Mexico's environmentally-devastating oil spill in 2010, a MAFES researcher helped spearhead a massive four-year initiative to create the Gulf of Mexico Avian Monitoring Network, or GoMAMN. The network of stakeholders and scientists have a common goal to create a living database of coastal bird populations and physical measurements as a way to measure the efficacy of local rehabilitation efforts. The more than 500 bird species that inhabit the Gulf Coast serve as an indicator of ecosystem health, and through using the database's compiled information, MAFES researchers and collaborators can offer further suggestions on how best to continue rehabilitation and protect the region's birds. Read more
Hog Heaven in the Delta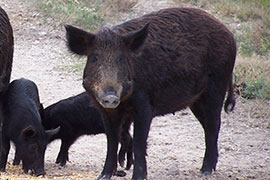 MAFES researchers are studying the movement, impact, and knowledge of invasive feral swine. Wild hogs are a destructive pest within Mississippi, but the research being done by MAFES scientists indicates that they may be more intelligent than originally thought, even going so far as avoiding locations where swine had previously been killed. With this intelligence in mind, researchers are creating a bio-economic model that includes the hog's population growth, ability to learn, and a method of population management, as well as a thorough analysis of the economic gains and losses presented by various population management methods. Read more
Let Go of My Legume
MAFES scientists, Dr. Te-Ming Paul Tseng, assistant professor in the College of Agriculture and Life Sciences' plant and soil sciences department, and Dr. Marcus Lashley, assistant professor in the College of Forest Resources' wildlife, fisheries and aquaculture department, have teamed up to use precision agricultural tools to protect soybeans from pests. Soybeans are a well-known favorite of white-tailed deer, whose browsing during early plant establishment can damage yields. Traditional repellents, such as fencing or chemical repellents are expensive and ineffective. Instead of going the traditional route, Lashley and Tseng turned to nature for new ideas. To find natural ways to combat pests, they turned to the forest ecosystem, and looked for plant species that pests tend to leave alone. They then extracted the compound that deterred animals from the plant, which they are now in the process of patenting. "Our experiment is set up so that there are multiple layers of protection for the soybeans—in some treatments they are accessible to everything. In others, they are accessible to insects but not deer. And in the last treatment we have insect netting and exclusion fencing up, which will discourage all pests," Tseng said. This set up will allow the researchers to record data on exactly how much each pest impacts soybean yields, and whether treatments of their compound dissuade both hoofed and winged pests. Read more
New Technique Protects Downstream Waters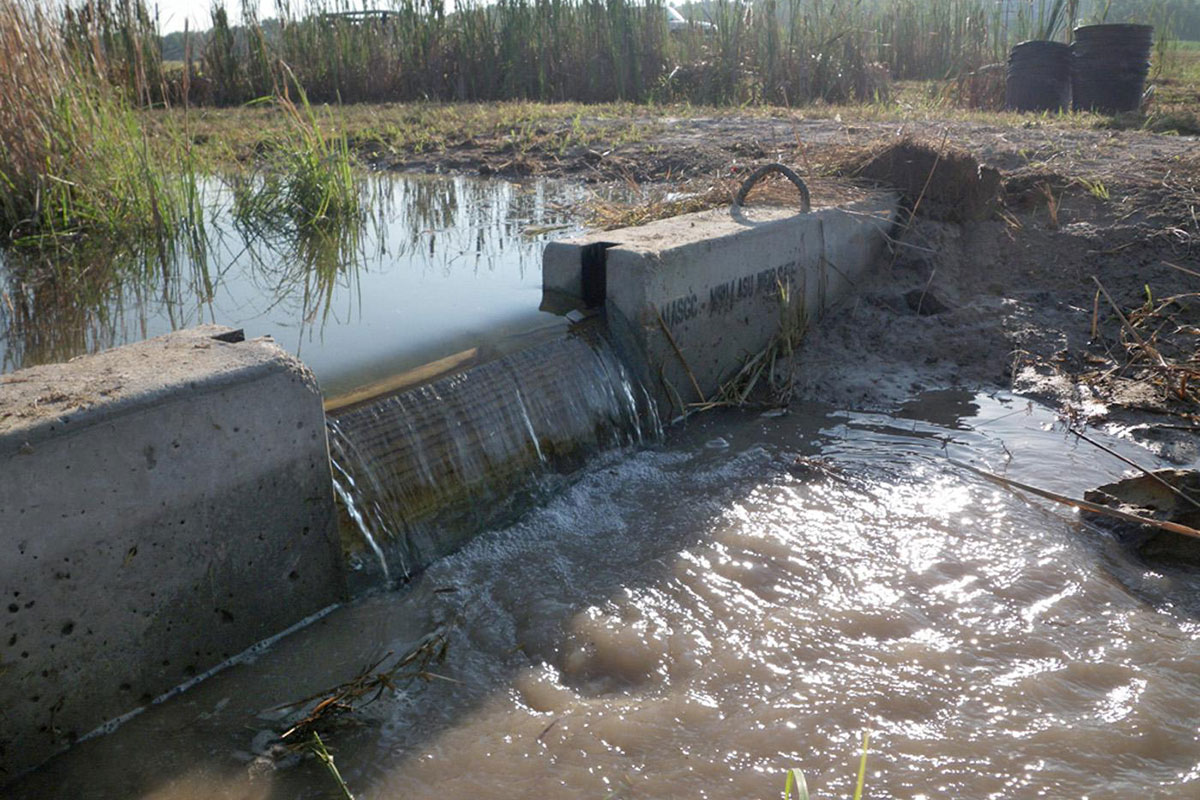 A MAFES study has confirmed the success of a new technique of reducing nutrients in runoff water and protecting downstream waters, including the Gulf of Mexico. Weirs, also known as check dams, are small dams used to collect water runoff from agricultural fields. Weirs are often the size of a drainage ditch, with a 2-foot channel in the center for water drainage. Weirs are made of concrete but can be moved to various locations in a drainage ditch. As water from agricultural fields drains, high concentrations of fertilizer nutrients, such as nitrogen and phosphorus, can be carried downstream. These nutrients promote algal production and microbial decomposition in downstream coastal ecosystems like the Gulf of Mexico, which in turn decreases vital oxygen levels." Farmers throughout the Delta have been protecting water quality for years and are now using weirs as a lowcost method to immediately reduce nutrient runoff. Drainage ditches on farms filter and alter nutrients before water reaches rivers. Weirs can provide numerous locations along the drainage ditch for nutrients to be absorbed and transformed. Read More
Splitting Returns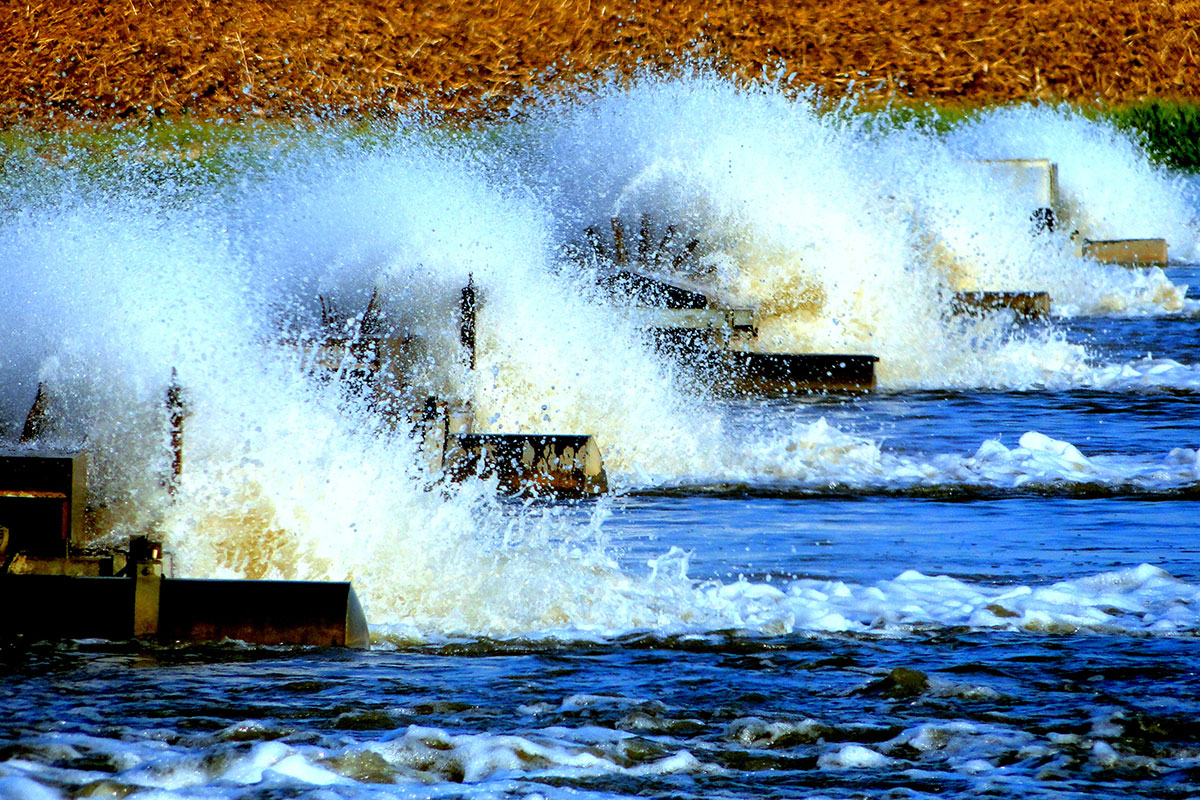 Recent technological advances in production systems have enabled catfish producers to achieve significantly higher yields through greater control by concentrating all of their efforts in a substantially smaller portion of a pond. Scientists in the Mississippi Agricultural and Forestry Experiment Station have been at the forefront of these advances, helping producers improve their bottom line. The development of two new technologies—split-pond system and intensively aerated ponds—helped intensify catfish management. Dr. Ganesh Kumar, MAFES assistant research professor who attributes development of split-pond technology to former MAFES scientist Dr. Craig Tucker, is now doing his part to help producers. Kumar, who has analyzed the costs of the two intensive systems, warns that the upfront investment in the adoption of split-ponds or intensively aerated pond technologies is high. Although the yields are higher, modifying catfish production to either of these two intensive systems requires structural modifications and additional equipment. However, the productivity gains, producing more fish out of a unit area, which result from these systems have led to significant adoption within the industry. Read more
Stressed Out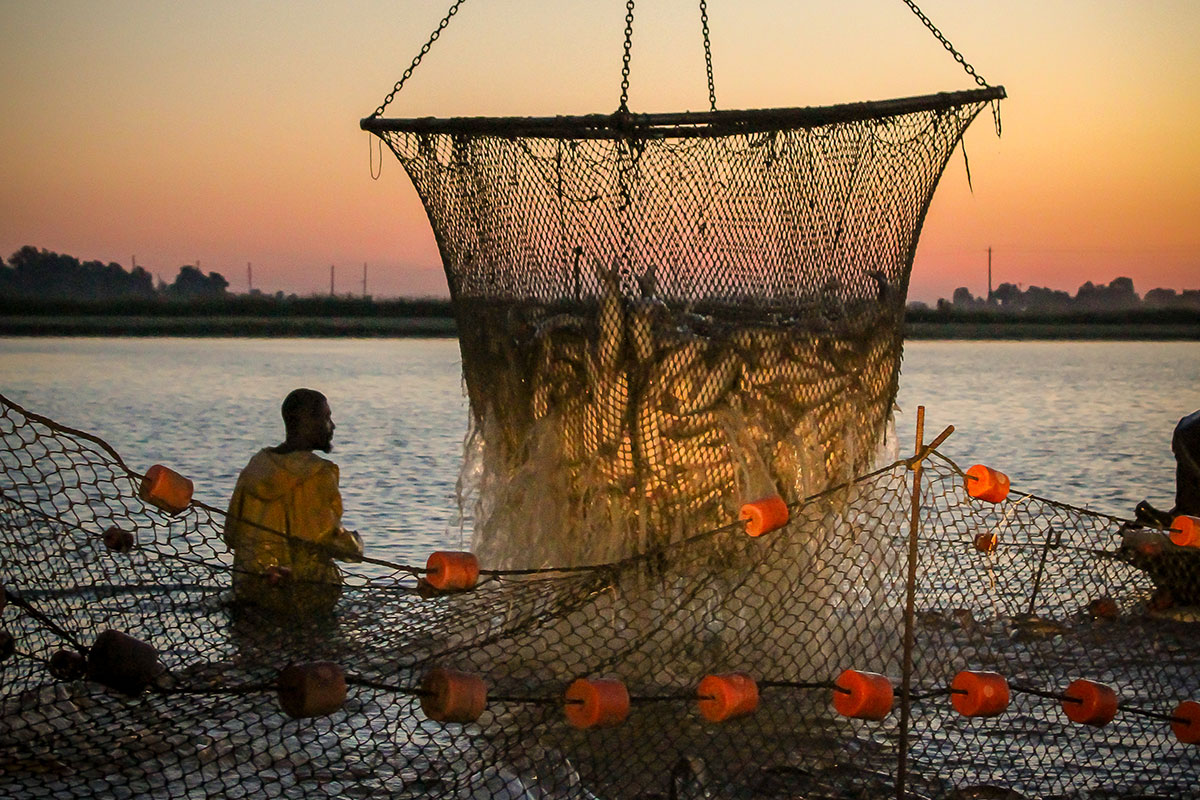 Stress can take a toll on farm-raised catfish and may also affect the end product. That's why MAFES scientists, Drs. Peter Allen and Wes Schilling, have spent five years studying the impact stress has on catfish from farm to table and fingerling to fillet. Environmental stressors included aspects of water quality, such as temperature and dissolved oxygen and sequential stressors, such as stressors in the sock (a netted enclosure) and during hauling. The stressed fish didn't eat as much or grow as fast, which resulted in smaller fillets. However, the researchers were able to determine that stress did not seem to impact the end product besides the size of the fillets. The researchers then established best practices for producers based on the research. These recommendations included minimizing harvest at elevated temperatures, reducing fish densities in hot summer conditions, and minimizing time in the sock and time from transport to processing.Read More
Swimming Upstream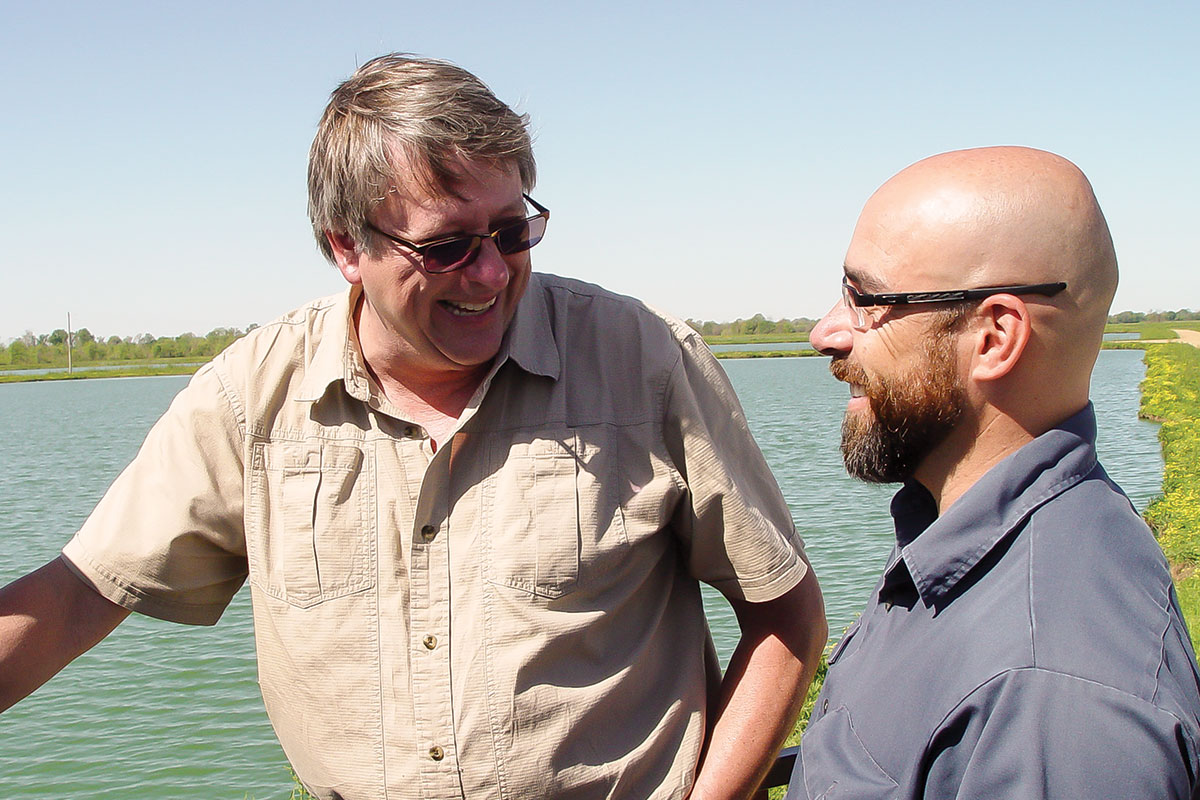 MAFES scientists are helping producers in the heart of catfish country. Dr. David Wise and his staff at the Thad Cochran National Warmwater Aquaculture Center help producers find answers. Oftentimes, the question is an aquatic health issue that's impacting productivity and performance. Researchers have discovered ways to combat catfish anemia. They've also developed a vaccine that helps wipe out a disease common in catfish ponds. The work translates to dollars and cents for producers, and contributes to the industry's vitality. Read More
Using a natural feed source for catfish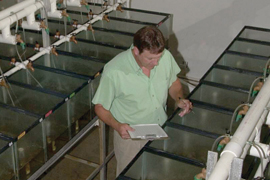 MAFES scientists are looking for ways to lower costs while maintaining quality in Mississippi catfish production. Charles Mischke and David Wise, MAFES aquacultural researchers at the Thad Cochran National Warmwater Aquaculture Center in Stoneville, found that catfish can thrive for the first 6 weeks after hatching by feeding on naturally occurring zooplankton. They examined the growth and survival of newly hatched catfish fry not fed specially prepared commercial feed. Compared with fry that were fed a conventional diet, these fish suffered no ill effects in size or health. Fry not fed for 6 weeks ate zooplankton and other microscopic food organisms, which are abundant in ponds and high in protein and other nutrients. Reducing or eliminating fry feedings during the first few weeks can reduce the cost of fish production, saving producers at least $236 per acre. Read More
Vaccine leads to better survival, bigger fish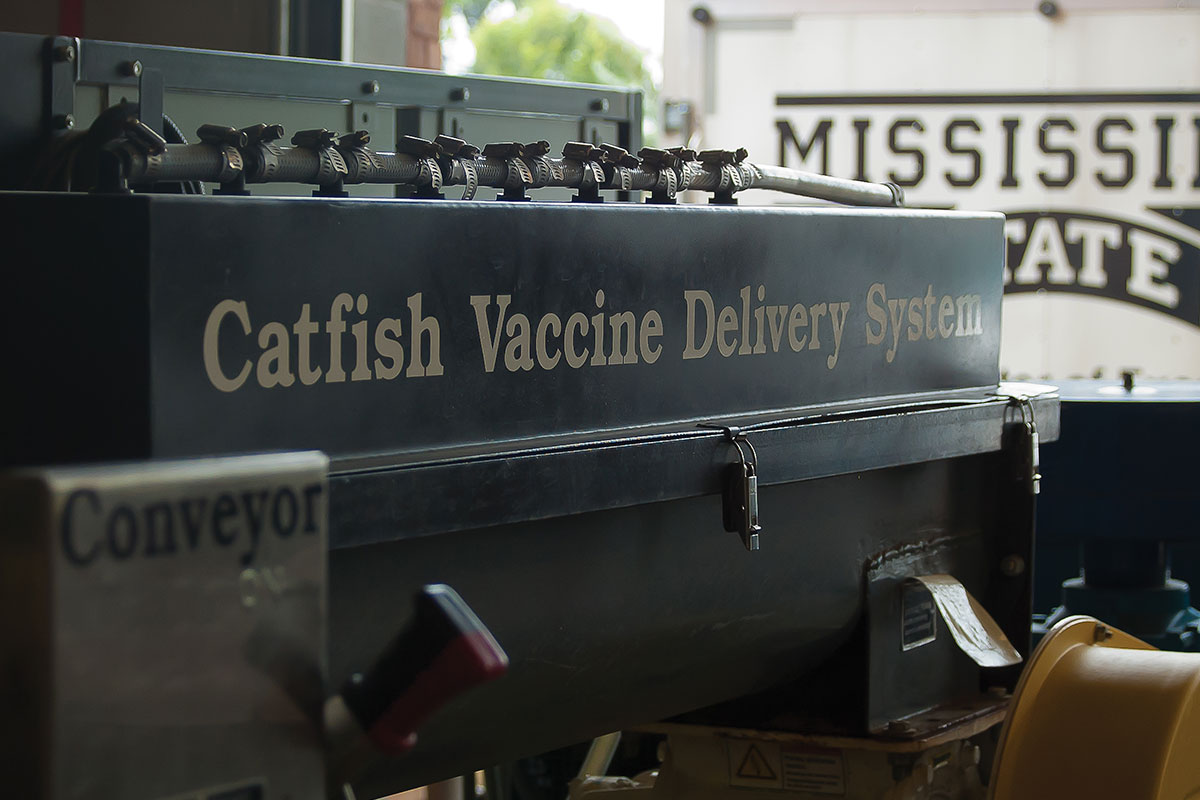 MSU scientists have developed a vaccine and vaccine delivery system to protect catfish from commonly occurring bacteria that can cause death. During their first growing season, every catfish fingerling raised in the Mississippi Delta will be exposed to Edwardsiella ictaluri, the bacteria that causes enteric septicemia, or ESC. In research trials, vaccinated catfish have a relative percent survival rate above 90 percent. Vaccinated fish are also 20 percent larger than unvaccinated fish. MSU's vaccine and delivery method were developed at the Thad Cochran Warmwater Aquaculture Center and received a provisional patent in 2013. Read more