Human Health and Well-being
A Clear Path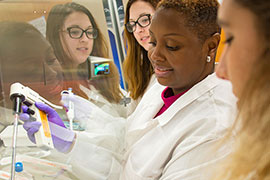 Cardiovascular disease is the cause of one in four deaths in the U.S. A major contributor to cardiovascular disease is vascular calcification, a build-up in the arteries that can result in heart attack or stroke. Dr. LaShan Simpson, assistant professor in agricultural and biological engineering, leads a team of graduate and undergraduate researchers focused on learning more about vascular calcification on the cellular level. She is specifically studying how vascular calcification affects individuals with diabetes and chronic kidney disease, who have an elevated risk of vascular calcification. She's studying smooth muscle cells that have been cultured to mimic diseased blood serum, evaluating how the cells behave in order to determine more about the calcification process. While the work is in the preliminary stages, Simpson hopes the research will eventually aid in the treatment of vascular calcification, which would have the potential to impact many lives. Read more
An Apple a Day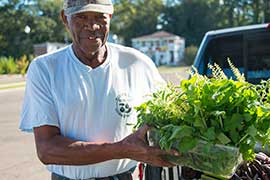 Drs. Matthew Interis, Lurleen Walters, and Alba J. Collart, researchers in the Mississippi Agricultural and Forestry Experiment Station's Department of Agricultural Economics, partnered with former MSU colleague, Dr. Kimberly Morgan to explore the connection between health and local produce. The team surveyed 4,700 consumers throughout the Southeast to discover whether familial health issues influenced their purchasing decisions. The survey, distributed throughout Mississippi, Alabama, Louisiana, Texas, Georgia, and Florida, asked people about their familial health histories, as well as whether they purchased products from farmers markets and farm stands. The illnesses they examined included heart disease, diabetes, obesity, back/joint pain, Alzheimer's/dementia, and cancer as well as a broad range of other issues. They also broke up the analysis by defining two different types of family: immediate family, living in your home with you, and family who live outside of the home. The results suggested that for immediate families, diseases such as obesity made individuals purchase produce more frequently at a farmers market. However, joint pain decreased their frequency of purchasing at a farmers market. On the other hand, illness in the family generally increased the likelihood of a respondent purchasing at a farm stand. Meanwhile, when disease occurrence happened among family members who may live outside of the home, health history mostly didn't impact the likelihood of purchase for either farm stands or farmers markets, which suggests that people tend to be more reactive to familial health issues than proactive. Read more
Beyond hunger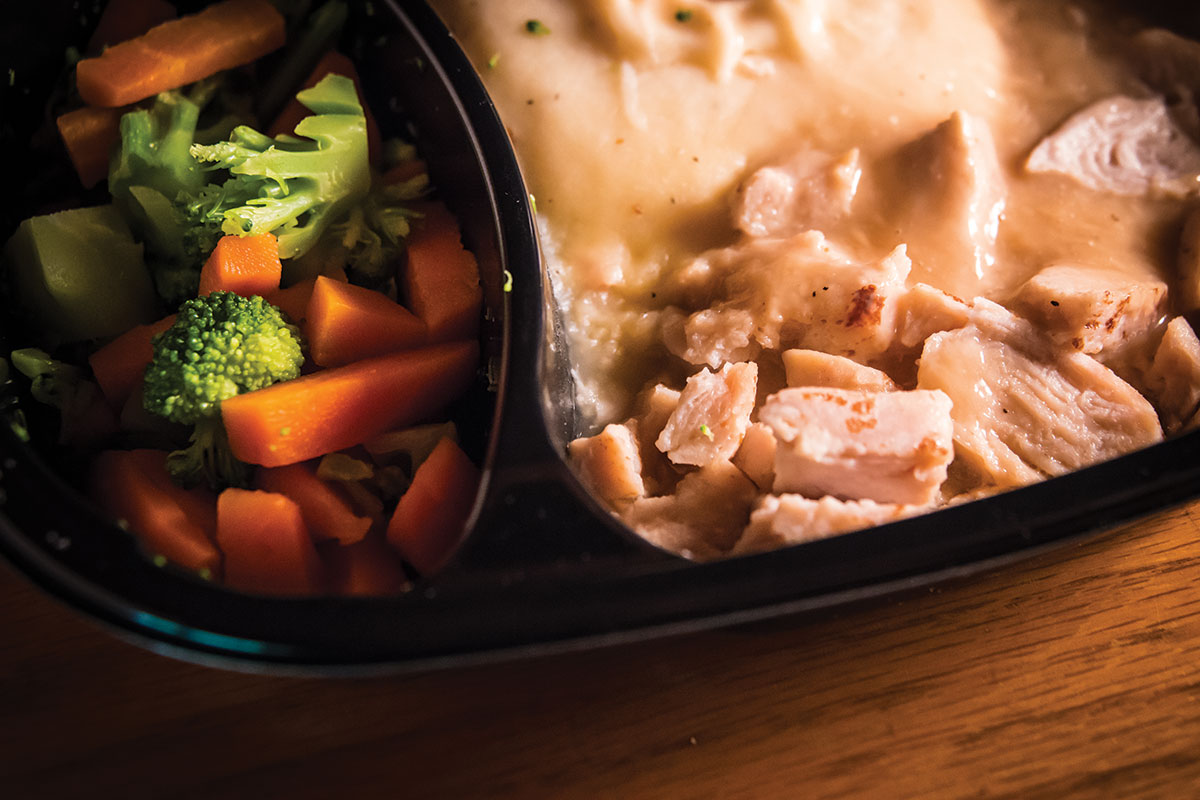 Food insecurity impacts 8.5 percent of adults age 65 and older in the U.S. That percentage climbs to 12.3 in Mississippi, the state with the greatest number of older adults who experience some level of food security. David Buys, researcher in the Mississippi Agricultural and Forestry Experiment Station and health specialist with the MSU Extension Service, recently authored a chapter about food insecurity and older Americans in the third edition of the "Handbook of Clinical Nutrition and Aging" published by Humana Press. The chapter discusses how food insecurity impacts public health. Buys is conducting research on programs for people returning home from the hospital. His study has found that the health implications of food insecurity in older adults are considerable, specifically for those who have been admitted to the hospital for treatment of chronic conditions such as diabetes and hypertension. Buys said food insecurity increases these individuals' chances of returning to the hospital. Read More
Developing a new antifungal drug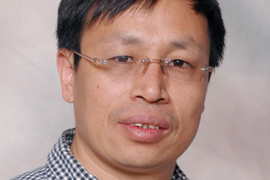 A MAFES researcher's discovery of an agricultural phenomenon could lead to the development of a new antifungal compound that shows significant promise for treating serious fungal infections in people with compromised immune systems, such as those undergoing chemotherapy or those with HIV or AIDS. While studying crop reactions to disease-causing organisms, plant pathologist Shien Lu discovered a patch of soil in Mississippi that suppressed diseases. This finding led him to identify a new compound called "occidiofungin," with broad antifungal properties. Occidiofungin has great potential as a crop fungicide or as a pharmaceutical product for humans and animals. Upcoming clinical evaluations will examine its effects on animal fungal infections and its performance in controlling plant disease. Lu works with other researchers, including scientists in the MSU College of Veterinary Medicine, to explore the potential of occidiofungin, define how it works, and determine whether it is safe for humans and animals. Read More
Developing an antidote for nerve agents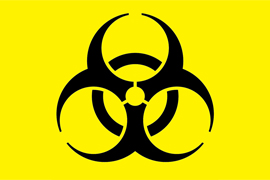 The use of nerve agents in warfare has been a concern since World War II, but the only currently available antidotes act only after these weapons have damaged the nervous system. However, MSU researchers are working to develop an antidote that works before severe damage occurs. Toxicologist Howard Chambers and chemist Steven Gwaltney are developing an antidote that could protect victims from the usual signs of nerve agent poisoning: tremors, seizures, and respiratory collapse. Scientists in the College of Veterinary Medicine will test the experimental antidotes. They will use compounds similar to nerve agents—not actual chemical weapons—to safely test the antidotes, which are formulated to enhance the ability of a blood enzyme to degrade agents before they enter the nervous system. The antidote under development at MSU could also be used in cases of insecticide poisoning. Read More
Does the Government Make Food Affordable?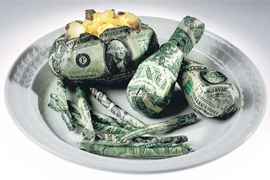 Those who contend payments to farmers ultimately result in lower food costs for consumers frequently use the term "cheap food policy" to describe U.S. commodity programs. More recently, farm policy has been criticized for contributing to the obesity problem in the U.S. by making large quantities of fattening foods widely available and relatively inexpensive. MAFES agricultural economists evaluated the impact of government payments to farmers on the affordability of food in the U.S. as a whole and across specific food groups. They found that direct payments do not significantly affect the affordability of food.
Education Key to Combat Obesity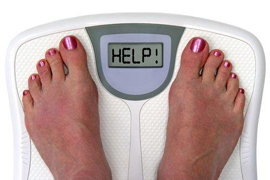 Overweight and obesity rates continue to rise in the U.S. and worldwide, increasing the threats of associated chronic diseases and disabilities. A MAFES study investigated demographic and lifestyle variables associated with increased body mass index (BMI). Researchers found that several factors were predictive of higher BMI: lower levels of education and physical activity; higher levels of diet soda consumption; greater number of dieting attempts; and likelihood of starting a diet program based on advertising testimonials. This research highlights the need for more education emphasizing the importance of increased healthy behaviors versus the use of diet products and fad diets to improve success of weight-loss efforts.
Encouraging healthy sleeping routines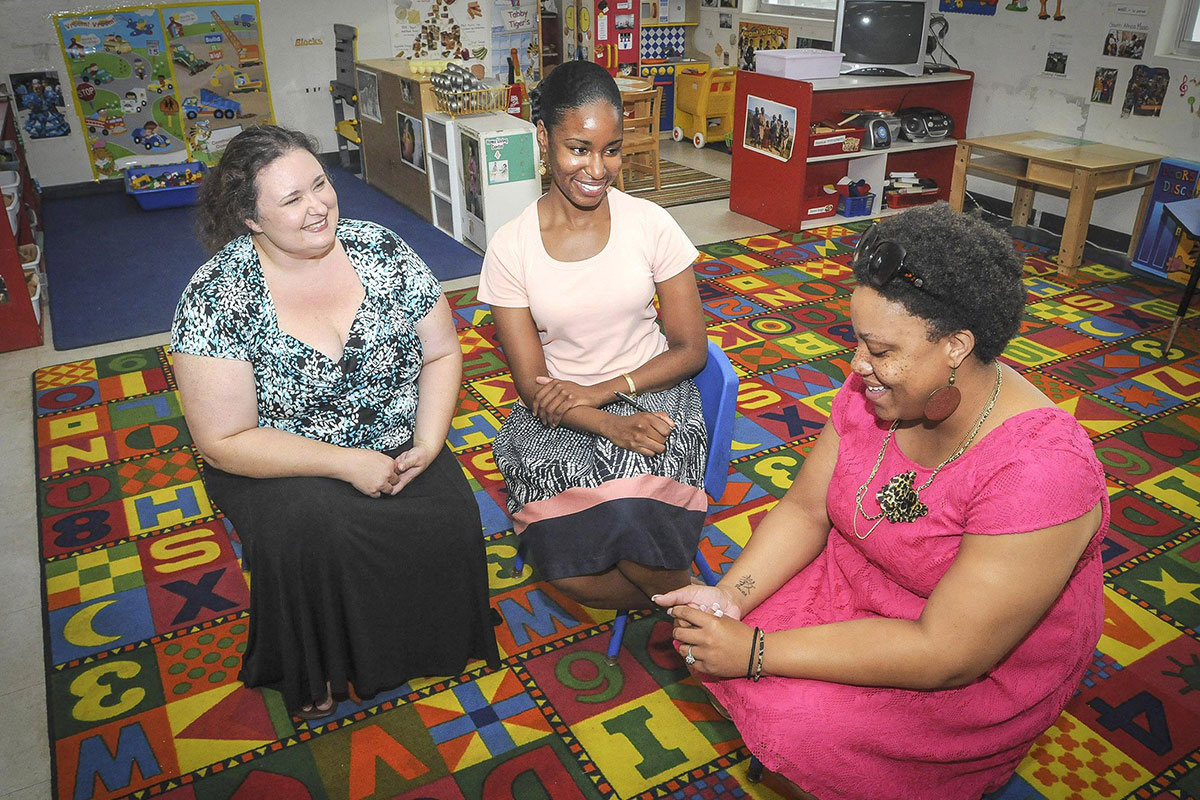 Mississippi State researchers initiated a project at a local child-care center to offer research-based strategies for developing healthier families, including ways to develop bedtime routines to ease kids into sleep. Human development and family studies researcher Lori Elmore-Staton and family life specialist Cassandra Kirkland worked with parents in a new program called "Shape Care," which stands for Sleep Hygiene and Parental Engagement: Children's Academic Readiness Enhancement. They emphasized the importance of sleep and how it impacts school readiness, physical health, brain development, and general well-being. Since children carry into adulthood many habits formed while they are young, developing proper nighttime routines to get the recommended amount of sleep is vital. Read More
From Seeds to Standards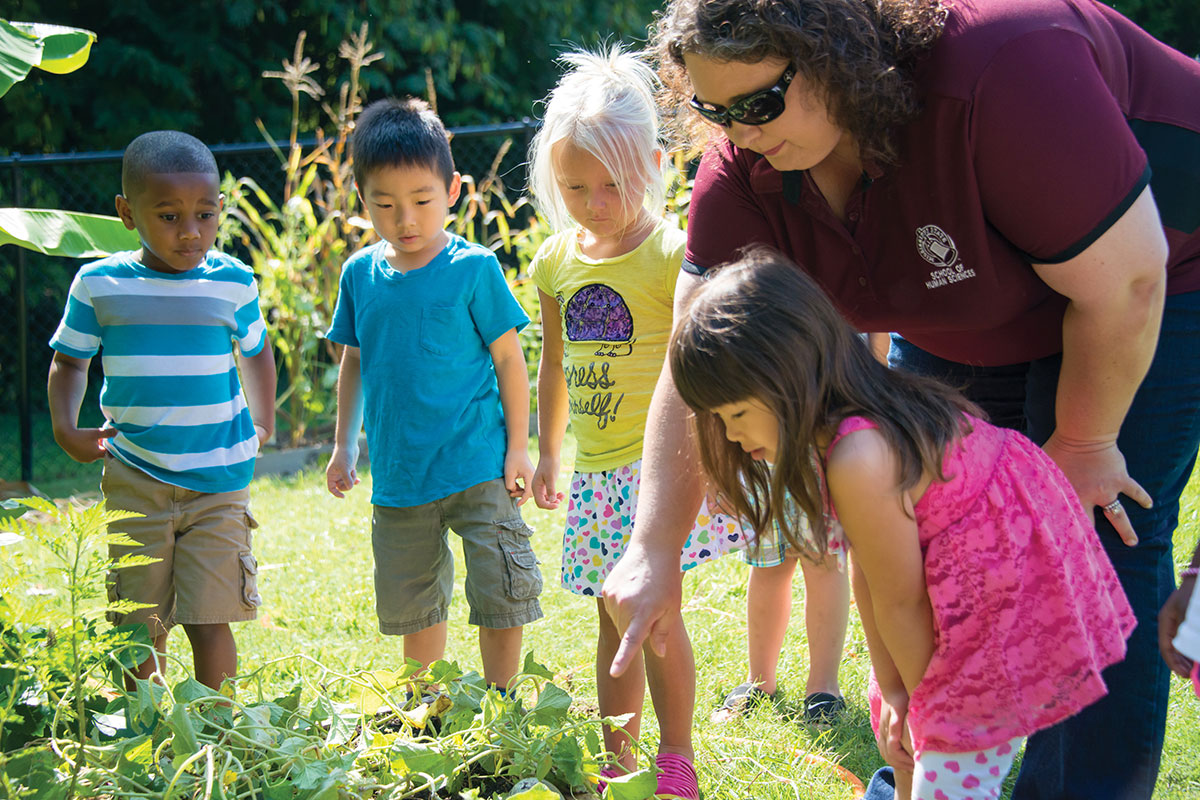 One in eight U.S. preschoolers is considered obese, according to the Centers for Disease Control. One-third of three- and four-year-olds and half of five-year-olds in Mississippi's Head Start programs are considered obese or overweight, according to the Mississippi Department of Education's Office of Healthy Schools. Overweight children have a greater risk of chronic health conditions in adulthood. Healthy eating is one way to help prevent childhood obesity. That's why Drs. Julie Parker and Lori Elmore-Staton, researchers in the Mississippi Agricultural and Forestry Experiment Station, created a comprehensive obesity prevention program aimed at educating children, teachers, and parents on how gardens can help foster healthy-eating habits. Drs. Parker and Elmore-Staton established a garden at the MSU Child Development and Family Studies Center along with vertical garden structures at the MSU Aiken Village Preschool. By participating in structured curricula centered on the garden, children were immersed in an outdoor-learning environment that went beyond teaching basic gardening skills and covered science, math, art, music, physical education, and literacy. There were also opportunities to further develop social and emotional skills. The fruits of their labor resulted in a comprehensive manual titled, "Watch Us Grow: From Seeds to Standards," an experiential learning project, which provided a step-by-step guide for early childhood educators interested in starting a school garden as an experiential outdoor learning environment. Read More
From the Cradle to the Grave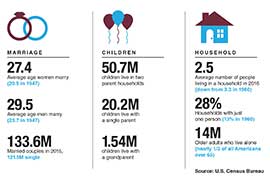 The ever changing family dynamic creates numerous opportunities for research by scientists like Drs. Joe Wilmoth and Tommy Phillips. The duo, both researchers in the Mississippi Agricultural and Forestry Experiment Station's School of Human Sciences, have collectively been studying families for 31 years. They also study the individuals that make up a family: children, youth, and adults. Research by these scientists indicates that, though familial makeup has changed over the years, their fundamental responsibilities and the manner in which they carry out those tasks have not.
"Every family has the same basic tasks: establishing identity, managing the emotional climate, establishing and maintaining boundaries, and day-to-day management of the household," Wilmoth said.
As family structures have changed from the traditional nuclear family—a father, mother and children—to single parent households, cohabitating adults, same-sex couples, and multi-generational families, MAFES scientists have set out to determine how each different family type carries out basic functions.
To measure family routines, scientists constructed a survey to measure seven items and assess how frequently the sampled families observed several types of family routines such as dinnertime customs, customary greetings and partings, and weekend leisure activities. The study found a fairly high level of observance of family routines across all family structures.
Through observing other family characteristics like what makes a happy marriage to multi-generational families living in one household, MAFES scientists continue their studies of the dynamics of families and its individual members, from the cradle to the grave.Read more
Improved Care for Teens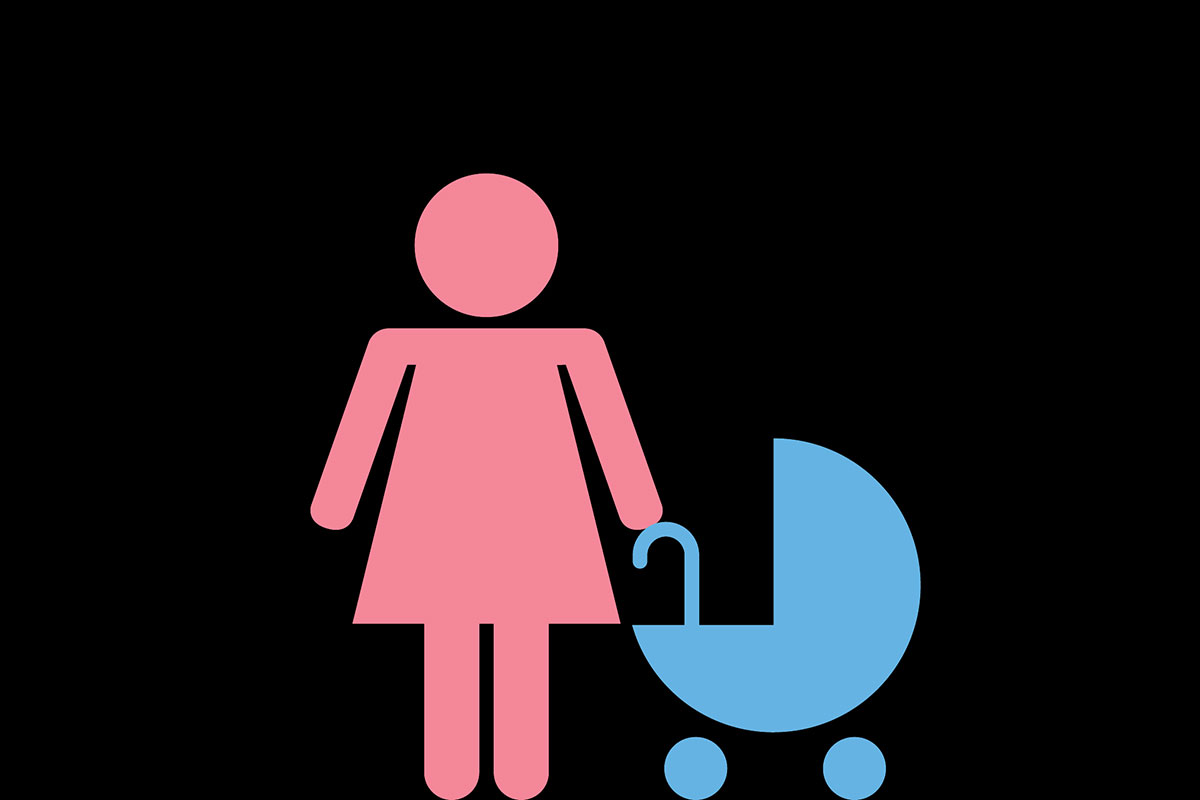 Even though teen pregnancy is down more than 25 percent nationally and in Mississippi, there is still much work to do to reduce the U.S. teen birth rate, which remains one of the highest among developed countries worldwide. Scientists in the Mississippi Agricultural and Forestry Experience Station have partnered with Focus4Teens and its parent organization, Teen Health Mississippi, along with the CDC to provide community-level support they hope will ultimately improve outcomes for at-risk teens in the Mississippi Delta.
Dr. Kathleen Ragsdale, MAFES scientist and associate research professor in the Social Science Research Center (SSRC), is the principal investigator helping Focus4Teens identify current barriers —such as confidentiality and access to long-acting reversible contraception—when it comes to teens gaining access to safe and effective sexual and reproductive healthcare. Dr. Mary Read-Wahidi, an SSRC assistant research professor, is the project's co-principal investigator.
In the first year, the team conducted focus groups with 35 teens ages 14-19. Ninety-seven percent were African American and 77 percent were female.
"The results of the focus group reinforce the need—from the teens' perspective—for a coordinated system for identifying, referring, linking, and providing evidence-based youth-friendly sexual and reproductive healthcare, including coordination between educators, parents and caregivers, social and behavioral support providers, and healthcare providers," Ragsdale said.
Ragsdale said the overall goal of the project is to help the community reduce teen pregnancy.
Read-Wahidi also said, "Ultimately, we want teens to feel welcome and comfortable in a youth-friendly environment. We want it to be easy for them to go to the clinic."Read more
Improving battlefield safety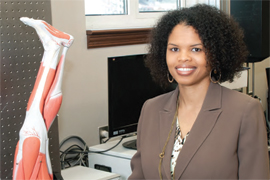 Biomedical engineer Lakiesha Williams is creating digital models of how the human body responds to blasts from improvised explosive devices (IED) to provide the data necessary to better protect men and women in uniform. Her primary focus is on the lower extremities, specifically how bone, muscle, and skin deform under very high blast pressure such as that suffered in an explosion that occurs under a vehicle. Williams's work is unique because other simulations have not focused as specifically on IED explosions or produced the level of anatomical and mathematical detail in their models. The MSU models show how an IED blast causes the skin to tear, bones to break, and muscles to rip. Ultimately, this data will be coupled with research to develop enhanced safety countermeasures for soldiers with the goal of increasing battlefield survivability.
MSU Research Takes the Bite Out of Mosquitoes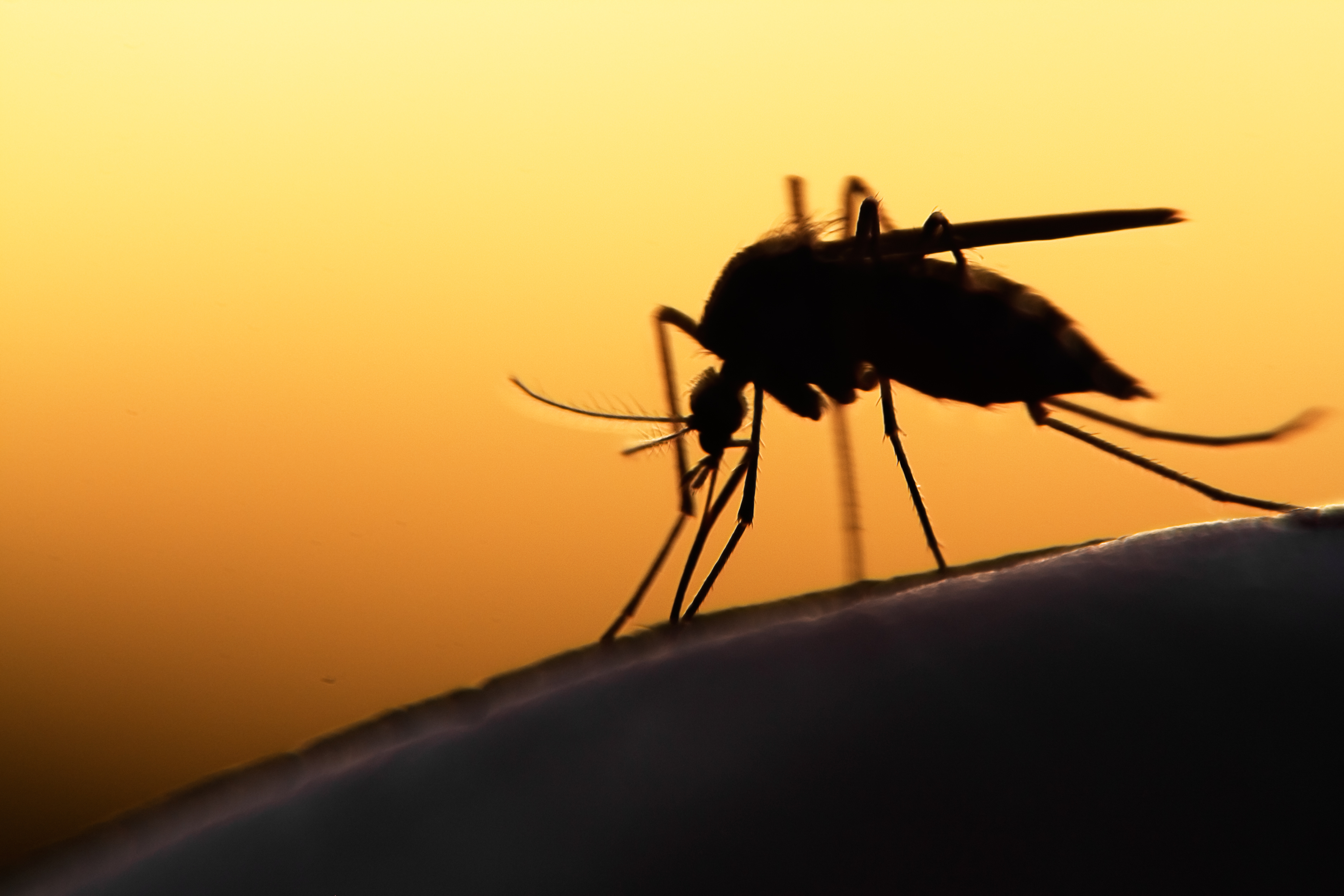 Since 1999, the United States has had 30,062 cases of West Nile virus, according to the Centers for Disease Control and Prevention. Of these cases, 1,247 were fatal. Mississippi has had 842 cases, including 48 fatalities. Like malaria, West Nile virus is spread by mosquitoes. West Nile virus and malaria cases together make mosquitoes the world's No. 1 vector for disease transmission. Educating the general public on how to protect themselves has always been the most important way to control mosquitoes. The next priority is source reduction, which involves removing breeding grounds such as standing water in old tires and other containers. Destroying mosquito larvae in standing water comes next. The final solution is killing adult insects. The study provided guidelines for cities to combat the disease-carrying pest. Steps include first surveying to find which ditches have mosquitoes, and then spraying larvicides to kill larvae in the standing water. The final tactic is spraying adulticides to kill mature mosquitoes.The guidelines also recommend adult mosquito trapping, which captures seven to 10 mosquitoes on a typical night. When the count swells to 50 to 100 specimens, usually a week after a good rain, it is time to spray. Read More
Patio Tomatoes and Raised-Bed Arugula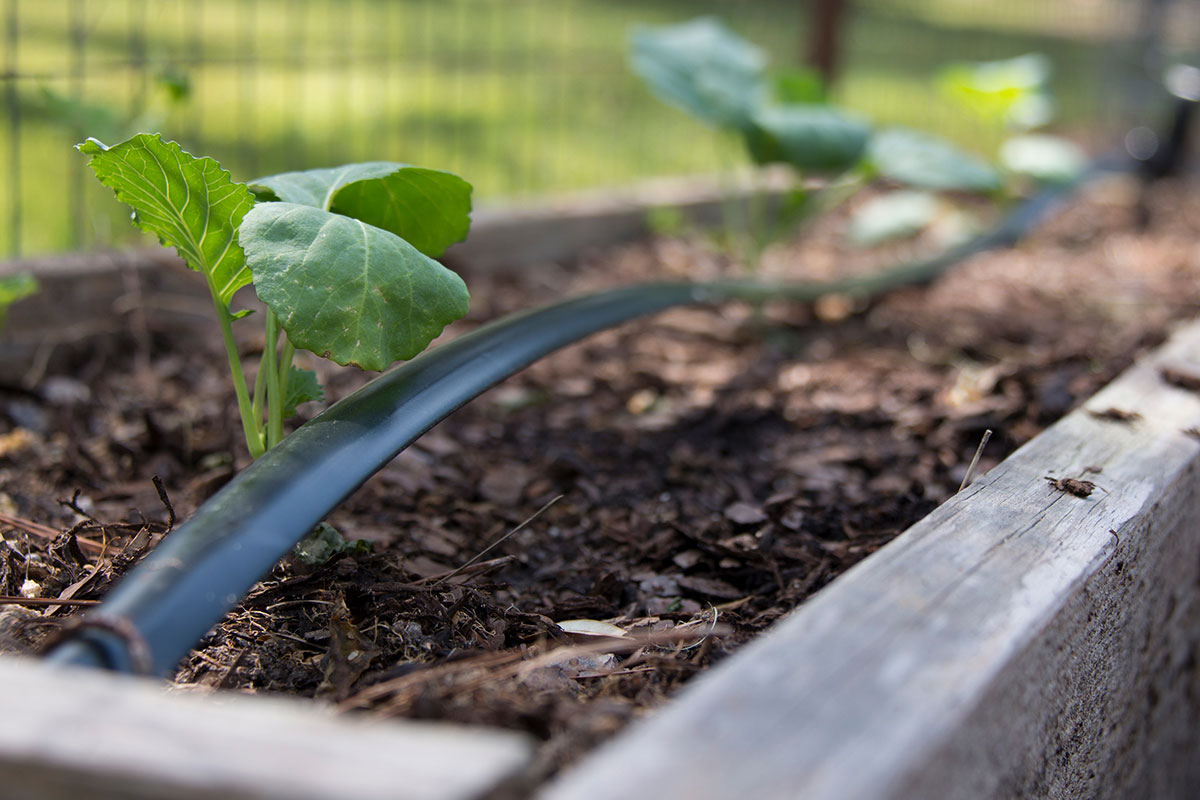 MAFES scientists Drs. Christine Coker and Gary Bachman have developed easy ways for Mississippi residents to have a flourishing vegetable crop without actually having a traditional garden.
Dr. Coker specializes in raised beds, which are garden beds installed above the ground, so that no tilling is required. She sees the rising trends toward raised bed gardens and container gardens as part of a larger local food movement, which encourages people to source their food from their surrounding community.
Bachman is helping to address the same issues through his work on container gardening. In particular, he's narrowed his research to containers designed to help beginner growers succeed with irrigation technology and helps hone in on the common problems that beginner gardeners have. One of the best tools he's found for new gardeners are subirrigated containers such as the EarthBox®, an affordable planter with a reservoir in the bottom to help plants stay properly moist.
Experiments and tools like these have helped Coker and Bachman hone in on techniques that homeowners can use to be most successful in growing their own food.
"I work with many people and families, and a lot of those folks have never gardened before—and their parents have never gardened before—so it's multi-generational. Our idea is to help them be successful on a small scale, so that they keep going," Bachman said. Read more
Promoting gardens for sustainable living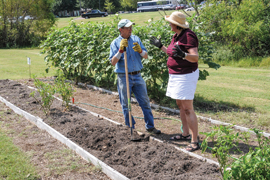 With three growing seasons, Mississippi has an ideal climate for showcasing small-scale raised beds for food production. Landscape architect Pete Melby and dietician Sylvia Byrd directed a teaching and research project to determine if household raised vegetable beds would provide the recommended amount of vegetables for a family of four. Equally important is the project's goal of demonstrating one of the key components to sustainable living: food production. Students in Melby's sustainable communities class built four 3-by-40-foot raised beds on the MSU campus and planted a spring garden. Nutrition students planted a summer garden and quantified the nutritional value of the harvests. Melby and Byrd hope their findings will inspire homeowners to plant similar gardens.
Repairing reproductive disorders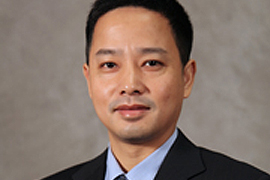 Biomedical engineer Jun Liao is performing groundbreaking research that could lead to a new treatment for Mayer-Rokitansky-Küster-Hauser (MRKH) syndrome, a reproductive disorder that affects about one in 5,000 women whose pelvic organ development is incomplete. MRKH causes pain, inability to conceive, improper hormone development, and other problems. The most common surgical treatment is the McIndoe vaginoplasty, where a skin or muscle graft from the patient's leg is used to create a tissue-engineered vaginal patch. Liao is developing a method of using microscopic tissue from the reproductive organs of female sheep—the most similar to human tissue—to create grafts for treating MRKH. Preliminary results suggest that the bioengineered vaginal tissue can work as a treatment. However, further research must be conducted to determine the biocompatibility and cell-support capability of these grafts. Read More
Single Parents' Decision Process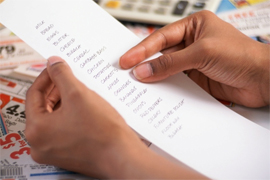 Role strain is of particular interest when studying single parents because of their need to serve multiple family roles. MAFES scientists examined the consumer decision process for single parents in the context of grocery shopping. The study found that advertising positively influenced proactive shopping behaviors and had a negative relationship with reactive shopping behaviors. The study provides suggestions to retailers to better meet the needs of single parents.
The point of impact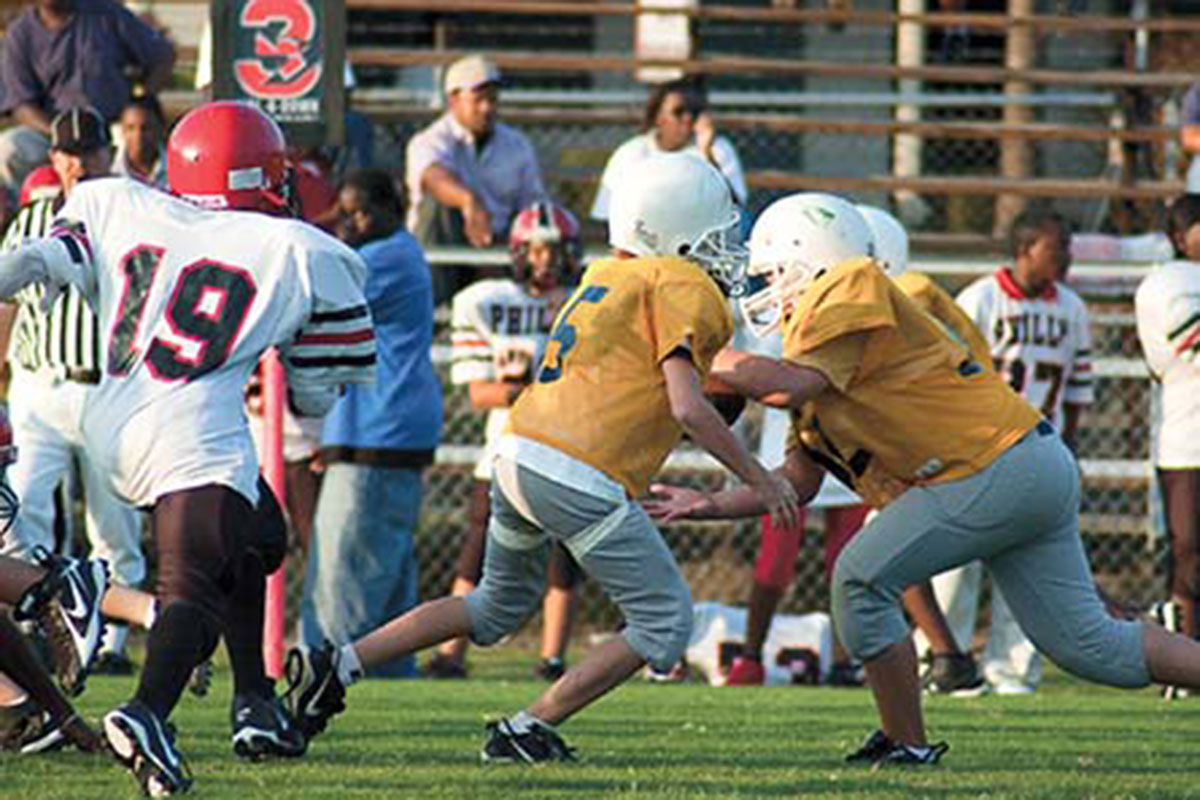 Nayeon Lee, MSU biological engineering doctoral student, conducted research on woodpecker beaks to discover more about their shock-absorbing capabilities. Insight from the study could help researchers apply biological principles to man-made design including the design of football helmets with better shock-absorbing capabilities. Lakiesha Williams, associate professor of agricultural and biological engineering in the university's Mississippi Agricultural and Forestry Experiment Station and Mark Horstemeyer, CAVS chair professor in mechanical engineering, directed Lee's research. Results from this research contributed to a recently patented idea. Horstemeyer was successful in patenting specific shock-mitigating materials and methods found in nature for use in man-made design principles. The research also addresses an Experiment Station research priority to prevent disease, injury and disability, subsequently enhancing the quality of life for Mississippi residents.Read more