News
---
Avila presents keynote speech at weed science conference in Argentina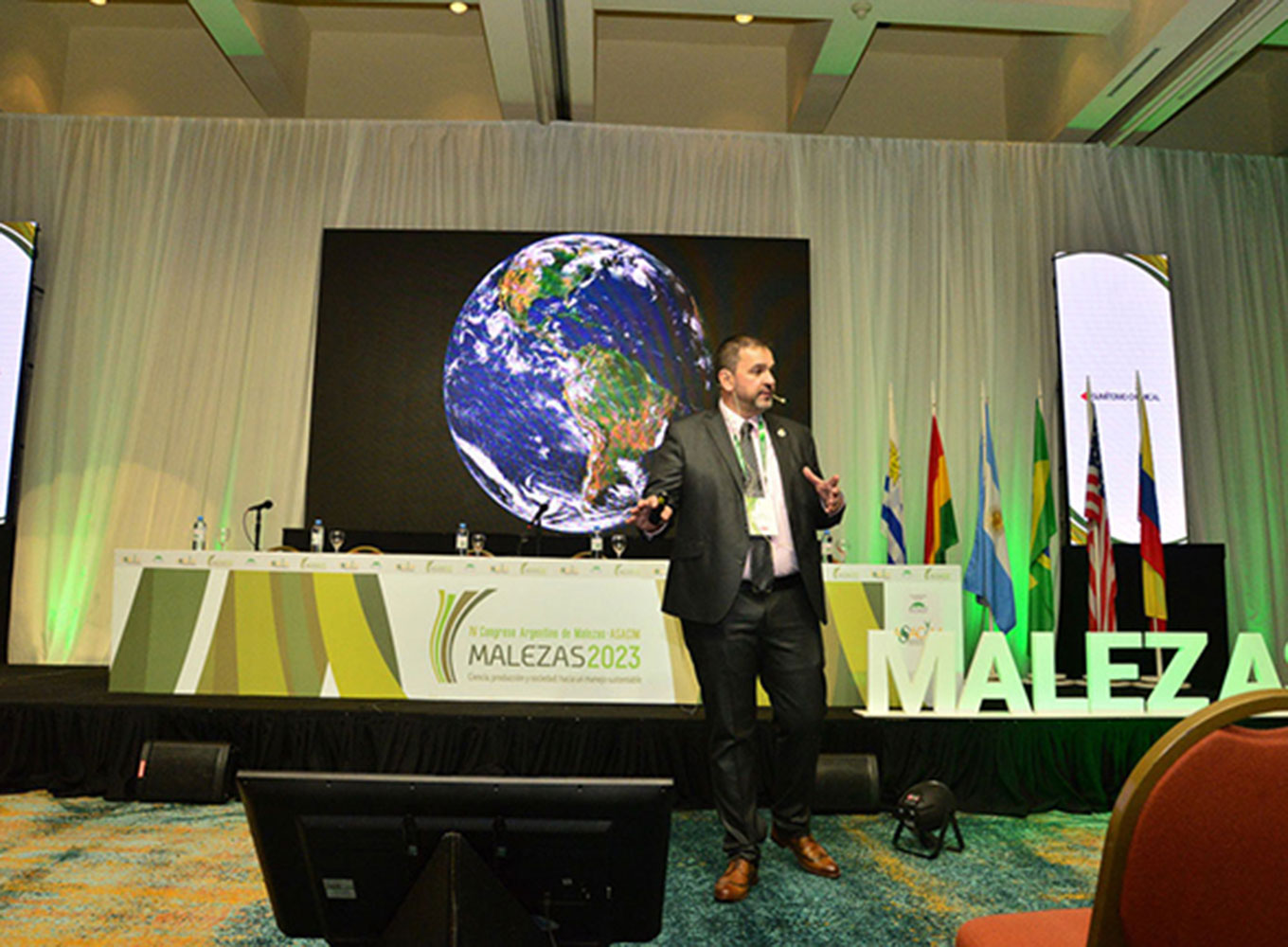 Luis Avila (Photo By: submitted)
10/23/2023
By: Lexi Holdiness
Luis Avila, Mississippi State's Dr. Glover B. Triplett Endowed Chair, presented to over 700 people at the 2023 Argentinian Weed Congress in Mar del Plata, Argentina in September.
The Argentinian Weed Science Association is a non-profit organization that aims to encourage the dissemination of knowledge related to weed science and invasive species. The organization hosts the Weed Congress every two years to foster discussions on cutting-edge research in weed science.
Avila, a weed science associate professor in the Department of Plant and Soil Sciences, was invited to be the keynote speaker and accepted the invitation to present on the topic "Effect of climate change on weed biology and management." Avila shared the stage with several important scientists from Argentina and other parts of the world.
"The enhancement of carbon dioxide over time and the stresses related to climate change, like drought and heat can affect weed biology and management. We are interested in how the weeds evolve to cope with stress and how we can create a more resilient, integrated weed management system for our changing world," Avila said
Avila, a scientist in the university's Mississippi Agricultural and Forestry Experiment Station, accepted the invitation because of the awareness it would bring to weed science and climate change and how it would reflect on MSU's weed science program.
"People may pay more attention to climate change and maybe even do something about it. We need to have more people investigating climate change and its effects on weeds. There are few people on the globe that are researching this important area," Avila said. "It's good for the subject and Mississippi State because it brings MSU's name to Argentina."
For more information about the Department of Plant and Soil Sciences, visit www.pss.msstate.edu, for more on the Mississippi Agricultural and Forestry Experiment Station, visit www.mafes.msstate.edu.
Mississippi State University is taking care of what matters. Learn more at www.msstate.edu.

View More News