News
---
Food marketing, distribution group honors MSU faculty member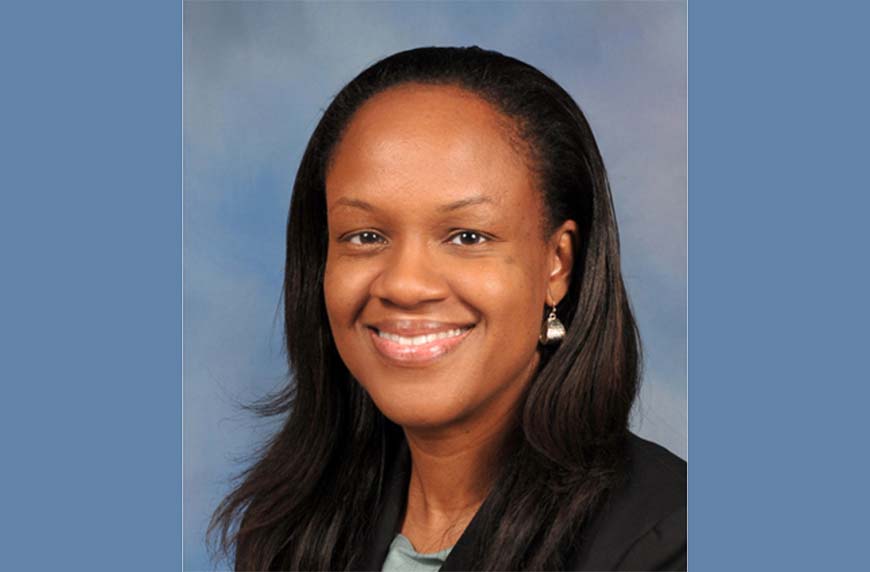 An agricultural economist at Mississippi State is receiving a major recognition from the Food Distribution Research Society. (Photo By: Scott Corey)
2/1/2017
By: Sarah Buckleitner
Lurleen M. Walters, an assistant professor at the university, recently was presented the Patrick J. Byrne Emerging Leadership Award for significant contributions to the national organization.
Representing academia, industry and government, FDRS members work to address ongoing challenges in food marketing and distribution.
Walters came to MSU in 2013 after earning a doctorate in food and resource economics from the University of Florida and working as an assistant professor at Florida A&M University.
"I saw this as an opportunity to expose myself to new experiences and to further my research agenda," Walters said of her move to Mississippi.
She currently serves as the research society's vice president of student programs, where she organizes programs that provide experiential opportunities for students and encourage interaction with industry professionals. These duties also include organizing and leading the annual Student Food Marketing Challenge. For more, see www.fdrsinc.org.
Additionally, Walters currently is serving a three-year term as chair of the Agricultural and Applied Economics Association's Committee on Women in Agricultural Economics. "CWAE promotes the welfare of women and other underrepresented groups through representation and support of their professional advancement," she said.
Walters holds additional committee assignments in the AAEA, as well as with the Southern Agricultural Economics Association.
Keith Coble, MSU agricultural economics department head, said he and his colleagues in the department and College of Agriculture and Life Sciences "are so proud of Dr. Walters for earning this award, especially given her commitment to FDRS and its work."
"It is especially worthy of note when someone earns this award so early in their career," Coble added.
For more information on the department and college, visit www.agecon.msstate.edu.
View More News