---
The idea that cover crops help aid in soil health is as old as the Mississippi hills. In fact, before commercial fertilizers were available, legume cover crops were a mainstay in the crop rotations of many Mississippi farmers. Cover crop research endures in the Mississippi Agricultural and Forestry Experiment Station. Researchers are exploring novel ways to utilize cover crops in the improvement of soil health and while cover crops aren't for every farmer in every field, the research indicates that cover crops offer benefits in certain situations.
Dr. Jac Varco, MAFES scientist, professor and Triplett Endowed Chair in Agronomy in the Department of Plant and Soil Sciences, is a cover crop authority researching how poultry litter coupled with legumes can improve soil properties and nitrogen availability. Dr. Casey Barickman, assistant research and extension professor at the North Mississippi Research and Extension Center in Verona, is evaluating how cover crops can help organic, naturally-certified, and conventional vegetable producers across the state. Dr. Jason Krutz, associate extension and research professor at the Delta Research and Extension Center in Stoneville, is focused on how cover crops might help solve a specific soil issue common throughout the Mississippi Delta. These researchers are leveraging decades of knowledge and know-how in order to find innovative ways to utilize a system that has a long standing history in the Magnolia State.
Litter and legumes
Jac Varco thinks of sustainability in three ways: ecological, economic, and agronomic. While he says it's vital to consider the environmental sustainability and the health of the producer's bottom line when considering best practices in agriculture, much of his research focuses on soil health which is all about agronomic sustainability.
"Agronomic sustainability means the producer is engaged in practices that promote soil health to ensure long-term productivity," Varco said.
In his current research, Varco is trying to determine ways to improve soil health through the use of cover crops and poultry litter. The research, which has been conducted over the past five years, is focused on quantifying fertilizer nitrogen equivalence from the application and utilization of poultry litter and cover crops. The research plots, located at the W.B. Andrews Agricultural Systems Research Farm, are 40 feet long and four rows wide with 38 inch row spacing. The plots are strip-tilled, which only disturbs the middle of the row. Treatments include poultry litter applied in the fall, either alone or within a system that includes a cover crop. Researchers evaluated both hairy vetch (a legume cover crop) and rye (a cereal cover crop).
"Poultry is the biggest agricultural industry in Mississippi," Varco said. "Lots of farmers are already using poultry litter to add organic matter and nutrients like nitrogen, phosphorus, and potassium to the soil. I want to see if our research can help maximize their efforts."
Varco explained that since poultry litter is applied in the fall by the time row crops are planted in the spring, the nitrogen benefits from poultry litter have greatly diminished. His team is trying to determine if the application of poultry litter combined with cover crops will increase the amount of nutrients, specifically nitrogen, available to corn plants in the spring.
"In my cover crop research, I like to study legumes because the legume cover crop is capable of fixing atmospheric nitrogen," Varco said. "Then that nitrogen can be transferred to the targeted row crop and partially offset fertilizer needs."
Legumes convert atmospheric nitrogen into nitrogen that plants can use by way of symbiotic bacteria called rhizobia located within the nodules of the root systems of the legumes.
Varco said the research is promising. "In these low-end systems, the legume cover crop is recovering some of the nutrients from the poultry litter. Corn yields have increased the most in the system that include a legume and poultry litter."
In addition to the added benefits of cover crops, like improved soil health, erosion control, weed suppression, and improved water infiltration, Varco's research indicates poultry litter and legume cover crops work well together to help provide nutrients for corn plants that are planted in the spring.
"The good news is there are benefits especially when we have legumes in the system," Varco said. "It has been a surprising synergistic effect combining a legume cover crop with poultry litter."
Options for vegetable growers
Casey Barickman is focused on helping more than 1, 200 vegetable producers throughout Mississippi. His team is studying the benefits of the cover crops vetch and rye in no-till vegetable production systems.
Barickman said the soil tillage practices of many current vegetable producers can damage soil physical properties and oxidize soil organic matter. He said no-till is an option for producers to explore.
"No-till production is the practice of growing vegetables in terminated cover crop mulches without tilling," he said. "We are examining how cover crops in a no-till system might impact soil health and vegetable quality."
Barickman said the team studied the effect of cover crops in a no-till system in tomatoes and pumpkins last year. The project, in its second year, has changed and expanded in scope.
"We are still studying tomatoes but have replaced pumpkins with summer squash this year. We also added a second location and two spring planting dates," Barickman said.
The vetch and rye cover crops were planted in September and terminated in early April. The team planted the tomato and summer squash vegetable crops over two planting dates, the first in mid-April and the second in mid-May, in two locations: the Northeast Mississippi Branch Experiment Station in Verona and the Truck Crops Branch Experiment Station in Crystal Springs.
"We wanted to evaluate two different crops across two different planting dates within two different climatic zones," Barickman said. "It will be interesting to see variations in benefits across treatments."
Barickman discussed how vetch and rye, as two different types of cover crops, each bring something unique to the soil.
"Vetch is a legume that fixes nitrogen so we want to see if we can get an enhancement of nitrogen in the soil in the subsequent crop. Vetch also produces a lot of biomass so we are evaluating whether it helps suppress weeds," Barickman said. "Rye, on the other hand, is a scavenging cover crop. Its fibrous root system helps scavenge any of the nutrients in the soil and hold it in there. It also produces a lot of biomass so it should suppress weeds too."
The research team hopes to examine how cover crops in no-till production systems benefit soil physical and chemical properties, vegetable yield and quality, and how the system might influence factors like weed control and water infiltration. The team terminates the cover crop through a process called rolling and crimping and then plants the vegetable crop right into the bed.
"Our rolling and crimping implement is a large cylinder with steel braces that rolls over the crop crops, crimps the stems, and flattens the terminated crop into a nice weed mat. After that, a modified vegetable transplanter that uses a large coulter to cut through the cover crop from the planting area makes a small cut where the vegetable seed or transplants are inserted, and then closes back around the planting area. Closing that gap means better weed control throughout the season," Barickman explained.
Barickman pointed out while plenty of organic and certified-naturally grown producers already have some kind of cover crop plan implemented on their farms, any vegetable producer can potentially reap benefits from a cover crop system.
"While many of the vegetable producers around the state farm on 10 acres or less and most have less than 50 acres, we do have some large producers. On that large scale, the cover crop system would be similar to what you would see in row-crop farming. Larger equipment would be required," Barickman said. "Whatever the case, our goal is to conduct meaningful research so we can show all types of growers the benefits of using cover crops. While there is a big adoption rate of the use of cover crops for organic and certified-naturally grown producers, we also want our conventional commercial growers to adopt cover crops, which can have a positive impact on their operation."
A specific solution to a specific problem
Jason Krutz is researching whether specific tillage and cover crop practices will help solve the specific problem of crusting in silt loam soils.
"Our silt loams have a tendency to crust because the size and percentage of silt in the soil surface and the depletion of organic matter. These soils are increasingly becoming less and less productive." Krutz said.
Krutz said that loss in productivity is typically the result of poor soil health.
"Silt loams are traditional cotton soils and oftentimes they've been farmed for more than a century in continuous cotton. They consist of less than one percent organic matter because they have been farmed for so long," Krutz explained.
The formation of a crustal layer on the soil results in less irrigation efficiency.
"If we can find a way to improve the organic matter, then we can reduce crust formation and improve irrigation efficiency," Krutz said.
"When the initial rain impact is slowed by cover crops, there is less dislodgement of soil particles which results in more infiltration and less erosion."
Krutz and his team evaluated four treatments: conventional till with no cover crop; reduced till; reduced till with a rye cover crop; and zone tillage, a practice that disrupts an inch or two of soil in the furrow. The research plots were eight rows wide and a little over 400 feet long. Each row was instrumented so researchers could meter water using flow meters. The plots also had an auto sampler that collected all the water to measure runoff and build a hydrograph that included subsamples and a composite sample. Nutrient transport in relation to water quality issues was evaluated.
"We metered everything. When the water hit the plot, we actually timed how long it took for all of those furrows to fill and for the water to run into the tail ditch," Krutz explained. "The longer it took for the water to move across the field translated to more water in the profile."
Krutz said the zone tillage and reduced tillage with the rye cover crop treatments slowed down the furrow advance more than the conventional tillage or the reduced tillage with no cover crop. The first two systems reduced runoff by almost 50 percent. According to Krutz, the zone tillage treatment irrigation application was 76 percent efficient, reduced till with a rye cover crop was 75 percent efficient, and the reduced till with no cover crop was 45 percent efficient.
"The implication is that the application efficiencies in the high conservation systems are nearly 50 percent higher than the conventional tillage system," Krutz explained. "That means that during the actual irrigation window, we would apply a lot less water to these treatments to get the same amount of water in the profile."
Krutz pointed out that while the research demonstrates that these conservation tillage systems could help prevent the crusting of silt loam soils, the solution might not translate to other systems.
"Silt loam soil may have this issue, but we have clay soils where infiltration is not a problem," Krutz said. "We set out to help solve a specific problem in a particular soil type where we knew irrigation application needed to be improved."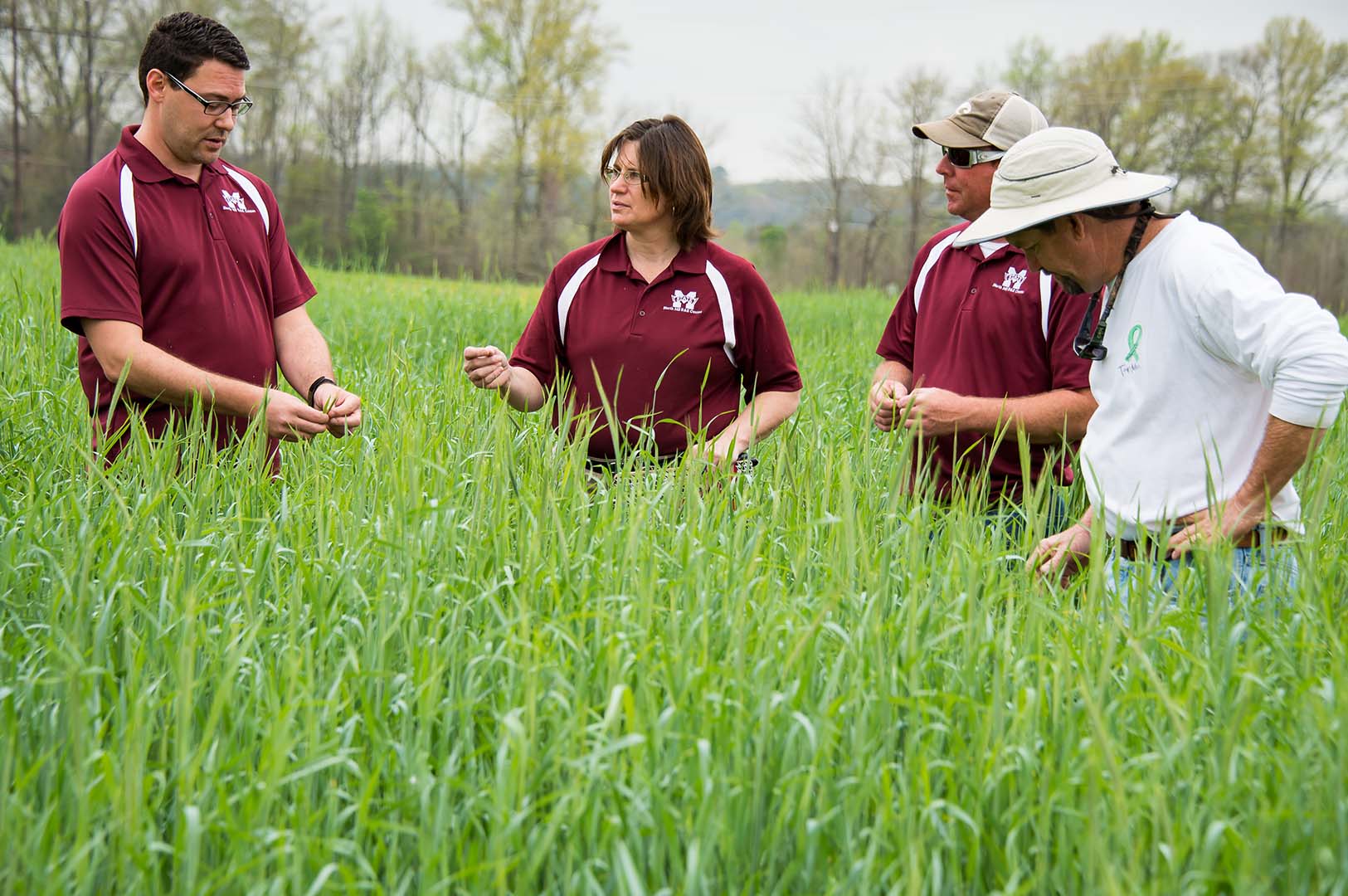 ---
Behind the Science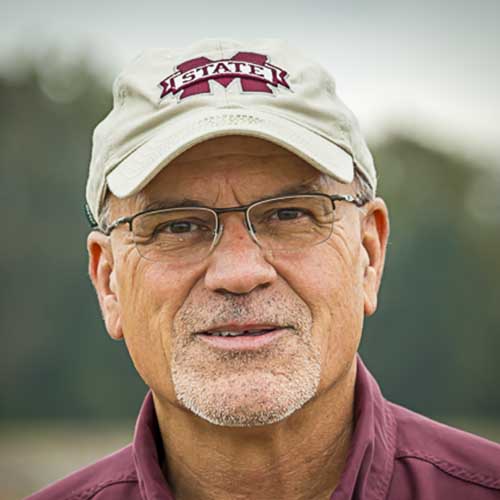 Jac Varco
Triplett Endowed Professor and Chair in Agronomy
---
Education: B.S., M.S., Soil Science, University of Florida; Ph.D., Agronomy, University of Kentucky
Years At MSU: 31
Focus: Improve nutrient use efficiency and soil quality and health
Passion At Work: Overall it is my intent to develop crop production systems that improve soil quality over time, minimize environmental consequences, reduce energy consumption, all while improving the producerís stewardship of the land and profitability.
---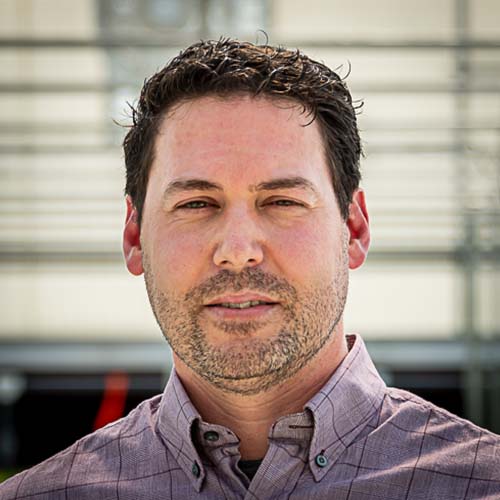 Casey Barickman
Assistant Research/Extension Professor
---
Education: B.S., Horticulture, Iowa State University; M.S., Ph.D., Plant Science, University of Tennessee
Years At MSU: 3
Focus: Applied and basic research on vegetable production systems
Passion At Work: The reason I pursue this research is to advance the scientific knowledge of vegetable physiology, improve the sustainability and production efficiencies of our vegetable producers, and ultimately enhance the economic return for farmers and industry.
---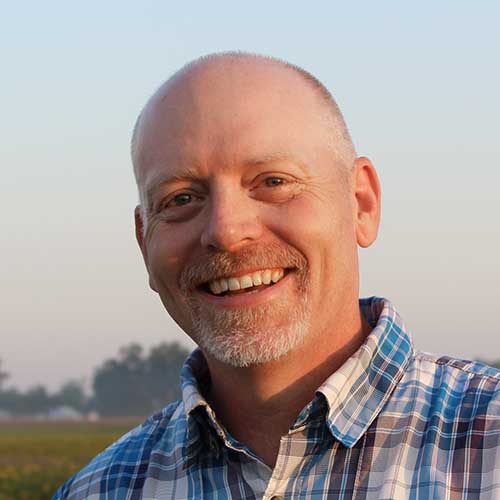 Jason Krutz
Professor and Director of the Mississippi Water Resources Research Institute (July 1, 2017)
---
Education: B.S., M.S., Agronomy, University of Arkansas; Ph.D., Agronomy, Texas A&M
Years At MSU: 6
Focus: Developing production systems that maximize irrigation water use efficiency, water quantity and quality, and producer profitability
Passion At Work: Fresh water is the most precious natural resource we have and the most pressing research problem regionally, nationally, and internationally. Now is the time to solve this problem from a societal and producer standpoint.
---
Sections