---
WITH A COMBINED EXPERIENCE of 75 years at the MAFES Custer Dairy Processing Plant, the 10-member staff takes great pride in producing the cheeses, ice cream, milk, and butter that the MSU family has made a campus tradition.
Perhaps Thomas "T.J."; Evans, assistant dairy plant manager, said it best.
"When people find out I work for Mississippi State, they always bring up our cheese," Evans said. "When they find out I make cheese, they seem appreciative of what I do. It is a great source of pride."
The tradition of MSU cheese dates to 1938, when F.H. Herzer first introduced the famous "cannon ball" Edam cheese, which has endured as an MSU symbol for over 80 years. The artisan cheese quickly became an MSU tradition, with customers across the country enjoying its smooth texture. Today, this small but hard-working crew produces 50,000 three-pound balls of Edam cheese, 50,000 blocks of cheddar, 10,000 wheels of vallagret, 5,500 pounds of butter, 50,000 gallons of milk, and 25,000 gallons of ice cream each year.
Evans remembers eating MSU cheese as a child and his family being on a waiting list to receive the coveted delicacy in the &early days.' His uncle played football for the university in the late 70s, so he has been maroon and white since birth. Now, the 23-year MSU veteran gets to work for the university that he loves.
Likewise, Jay McClelland has worked for the dairy plant for 28 years and has seen the plant go through many changes, but one thing has remained the same, the mastery that goes into each handcrafted product. "I have seen changes in technology and equipment to improve milk pasteurization, homogenization, and bottling. We have also had equipment changes so that it is easier to make and package ice cream," McClelland said. "What hasn't changed are the techniques we use to make cheese. That is a tradition that goes back to the beginning of this operation and is still practiced today. To me, that is one of the best things about MSU cheese, the artisan craftsmanship we put into every ball, block, and wheel."
McClelland started as an assistant cheesemaker, the lowest rung on the ladder. He has worked in every position in the plant and takes great pride in the position he now holds as plant manager.
"I am a Mississippi State success story. When I started, there were two of us making cheese and you had to be on a waiting list to get cheese," McClelland said. "Now we have five cheesemakers and a total of 10 employees and have increased our production numbers significantly. You can now purchase cheese year-round at the MAFES Sales Store and we ship to all 50 states and overseas."
The MAFES Sales Store sells dairy and meat products on the MSU campus in Starkville and Meridian. Cheese is shipped from November through April; however, the busiest season revolves around the winter holidays.
The holiday season, or boxing season, as the crew refers to it, is all hands-on deck as employees prepare shipments of MSU cheese and other products. Approximately seven 32-foot trailers of cheese go out in the months of November and December combined. According to plant foreman Ricky Wallace, a five-year veteran, it is his favorite time of year.
"I like looking at the labels and seeing where all the cheese is going and who it is going to," Wallace said. "I get a sense of pride knowing that we can deliver a little piece of the university to people throughout the country and to our servicemen and women overseas.'
The cheesemakers come from a variety of backgrounds. Brian Sisk, a two-year veteran, was an EMT prior to finding his place at MSU. He chose to change careers so that he could be home at night with his family. Ben Anderson is a three-year veteran who worked in manufacturing before he became part of the team. Loretta Armstead, currently the sole female cheesemaker, worked in a school cafeteria before she found her way to the plant, where she has served for two years. Jordan King, originally from Tulsa, Oklahoma, worked at FedEx, before his wife, a MSU alumna, brought him to campus, where he has been a cheese craftsman for two years.
While cheese is the plant's focus, the crew also produces fluid milk, bottled milk, ice cream, and butter. Chris Reese has been with the plant for five years and is the milk room operator, though his official title is Dairy Equipment Processing Operator II. He previously worked at a dairy. Dustin Tate splits his time between cheesemaker and delivery driver, making sure bottled milk gets to the eateries throughout campus.
All the employees enjoy the process of making the cheese but more importantly, the tradition and the university's seal of approval that each cheese product bears. And while the hours can be long, typically with the workday beginning at 5 a.m. and ending around 4:30 p.m., they find joy in knowing they come from a long line of cheesemakers at Mississippi State.
This tight-knit group is dedicated. While many university employees worked remote during last spring's shelter-in-place directive, the cheese crew continued making cheese with milk from the MAFES Bearden Dairy Research Center, used to produce all of the plant's dairy products.
"While many dairy producers had to dump milk during the shutdown, we found a way to safely continue making cheese," McClelland said. "As a university unit, we work to be sustainable, to reduce waste, and be resourceful. I am so proud of our cheesemakers who worked through the shutdown to ensure we didn't waste milk."
As with all other units on campus, someone must keep up with payroll, accounts, and paperwork. Jennifer Forrester has been with the university for 11 years, nine of those as the business coordinator for the plant. In addition to her accounting duties, she also is responsible for forms and reports required by federal and state agencies, as with any food processing business. Faculty in the Department of Food Science, Nutrition and Health Promotion also assist in the operation. Dr. Juan Silva, a professor and food scientist, ensures that the product labeling meets Food and Drug Administration (FDA) standards.
Together, the team at the MAFES Custer Dairy Processing Plant recognize the importance of the role they fill in delivering a long-lived tradition to the Bulldog Family. According to the crew, it is one of the best places to work on campus. As the MSU Bulldog Family continues to enjoy MSU cheese and ice cream, they can rest assured that the craftsmen and women will continue to do all they can to ensure each and every product available in the MAFES Sales Store is a point of pride for Mississippi State.
---
Holiday orders open at msucheese.com on August 2.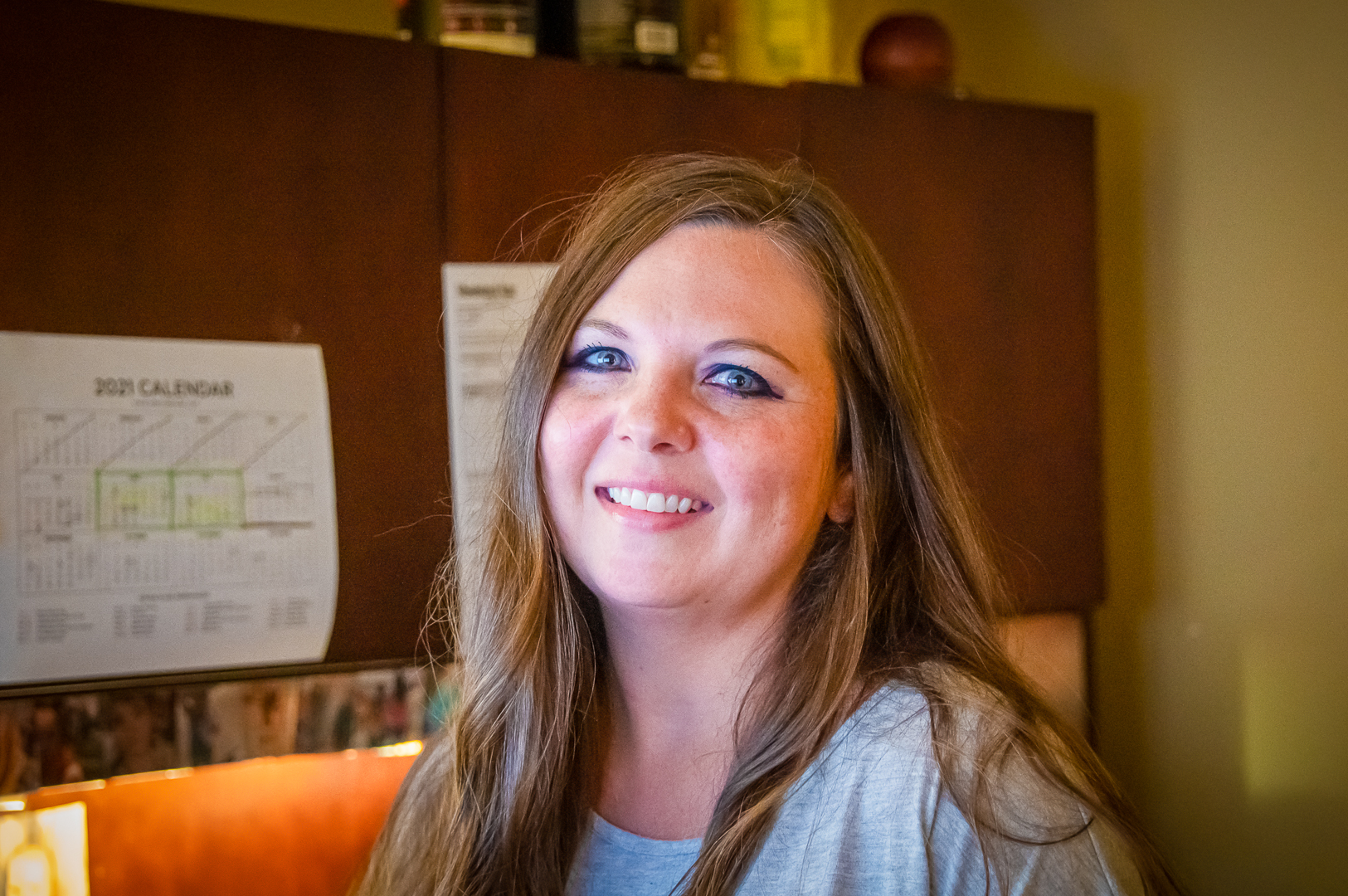 ---