---
ONE MIGHT SAY that Wayne Philley has a green thumb. The recently retired Mississippi Agricultural and Forestry Experiment Station senior research associate has his name on all seven turfgrass patents held by the university. And, at one time, turfgrass generated the most green for the university, in terms of dollar and cents, with 80 percent of the university's patent income derived from turfgrass.
Now as an employee and retiree, Philley knows that the grass is green on both sides of the fence as he is promoting and propagating a new array of seven bermudagrass varieties, including MSB-1080, the newest bermudagrass that is making its way through the patent process.
"I am so fortunate to be able to do this. When I first considered retirement, it was difficult because I had all these new grasses that I had just bred, and we were trying to get them evaluated. I didn't know how to walk away from it. But I was able to come back as a retiree to get MSB-1080 distributed for evaluation at sod farms and golf courses," Philley said.
Philley first began breeding turfgrass as an MSU student in 1979 while he was pursuing an undergraduate degree in crop science. His major professor and former faculty member, Dr. Jeffrey Krans, encouraged him to pursue a master's degree in plant breeding. After completion of his master's degree, he continued developing varieties of Bermuda and St. Augustine grasses including Mississippi Choice, the most prominent of his efforts.
Mississippi Choice was marketed as Bullseye and is characterized by a dense leaf canopy, tight proximity near the soil surface, few to no seed heads, and a natural, dark green color. The premier bermudagrass once covered the Rose Bowl field, the Arizona Diamondbacks field, and several prestigious golf courses.
But in the field of turfgrass, like the sports that are played on the grassy surface, changes occur frequently, and the competition is fierce. The breeding-to-commercialization process is long and arduous, taking between 10 to 12 years to develop a single cultivar.
It begins with selection of two parent grasses that meet the desired characteristics as set by the National Turfgrass Evaluation Program. According to Dr. Hongxu Dong, assistant professor and turf breeder in the Department of Plant and Soil Sciences, selecting parents and then culling through the offspring is the first step.
"We try to find the best of two parents, screening plants in the greenhouse and in the field," Dong said. "We primarily look for color, leaf texture, and density, along with other factors that are collected through the national testing program. Texture is a measure of blade width, and the narrower the better in bermudagrass. Density refers to the number of leaves per unit area or square inch. In most applications, the consumer prefers fine-textured, high-density grass."
Once the grass is bred, the resulting cultivar is tested across different climates and in different environments for two to three years. Grass varieties are narrowed from many to five or six elite selections and then further narrowed down to one or two superior cultivars. Those that make the final cut are often placed in the National Turfgrass Evaluation Program for further assessment.
The National Turfgrass Evaluation Program is designed to develop and coordinate uniform evaluation trials of turfgrass varieties and promising selections in the United States and Canada. Seventeen turfgrass species are evaluated across 40 U.S. states and six Canadian provinces, according to the program's website.
"Grasses in the National Turfgrass Evaluation Program are evaluated for five years and data is collected on turfgrass quality; color; density; resistance to diseases and insects; tolerance to heat, cold, drought, and traffic; among other factors," Dong said. "The program is a cooperative agreement between the non-profit National Turfgrass Evaluation Program and the USDA."
Mississippi State is a member of the National Turfgrass Evaluation Program and currently has six Bermudagrass varieties that went into the evaluation program in 2018.
These six grasses, along with the recent patent disclosed MSB-1080, were developed in collaboration with Sod Solutions, a South Carolina-based firm that markets patented and trademarked grasses.
Bred in summer 2017, MSB-1080 established in the field faster than other commercial turfs with a superior quality. The leaf texture was rated significantly finer than other commercial varieties and it produced fewer seed heads.
The turf is currently being evaluated at golf courses and sod farms throughout the South. To expedite evaluation of the cultivar, Philley was hired as a retiree to plant and distribute the grass.
"In order to get MSB-1080 to sod farms and golf courses, I planted 13,824 sprigs of grass in 192 trays and then distributed them," Philley said. "It is rewarding to be able to see this next generation of grasses I developed get out in the field for evaluation."
And while the future looks bright for MSB-1080 and the other six cultivars currently in field trials, there are many more grasses yet to be considered for further assessment. The university currently has 110 to 120 grasses being evaluated for athletic fields, golf courses, and home lawns.
"Because the process is so long and because you have to accumulate so much data to patent and market a grass, we need to keep on breeding and developing new turf varieties," Dong added. "The breeding program is a numbers game. The more varieties you are testing, the better the chances of having some that are good enough to enter the trials and then go into production and commercialization."
Dong is developing other grasses, including a variety of carpet grass suitable for home lawns.
"Carpet grass has nice characteristics, but it does produce a lot of seed heads," Dong said. "If we can develop a variety that does not develop as many seeds, it could be a potential home lawn choice."
Dong also hopes to advance the genetic side of turf breeding.
"While there is a lot of genetic information about row crops, there is very little knowledge about genetics in turfgrass," Dong said. "We know that something is only as good as its genetics, so we are excited to expand this component in the breeding program."
As for MSB-1080, after five years of field testing, it is anticipated that the turf will be commercialized and marketed as the next premier choice for sports fields across the Southeast. The other six Bermuda grasses in trials and in fields will also be one step closer to commercialization.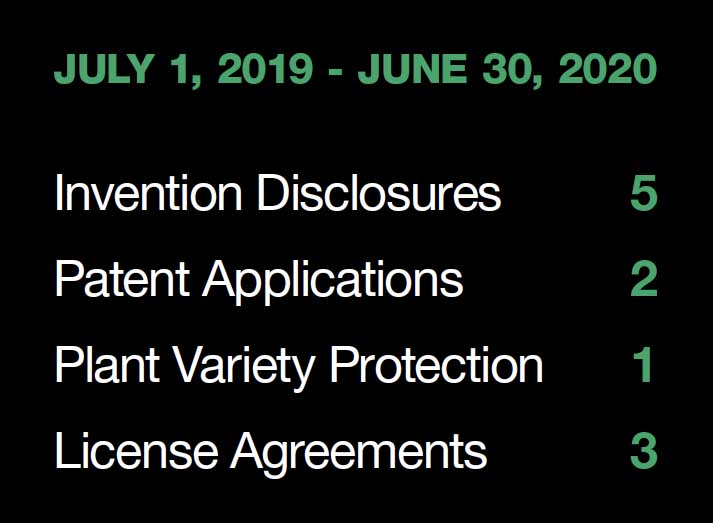 ---