---
As Mississippi ranks among the top five most obese states in the nation for the seventh consecutive year, MAFES researchers are delving more fully into why. What began as a straight-forward investigation into what role genetics plays in food preference has since expanded into a four-year study and a thorough look into the eating habits, physical activities, and daily rituals of nearly 1,000 Mississippi State students.
Dr. Terezie Tolar-Peterson, associate professor in the Department of Food Science, Nutrition and Health Promotion and principal investigator of the study, is conducting two interrelated research projects in hopes of better understanding the underlying causes of nutritional habits of the campus's young adults and their effects on body composition and overall health.
Oftentimes, the most commonly-used measure of health in scientific studies is the body-mass index, or BMI, but as it is solely a measure of a person's height versus their weight, it doesn't show the ratio of fat to muscle. Muscle mass, though the heavier of the two per unit volume, is metabolically-active tissue or tissue that burns calories even while at rest, which positions it as the better indicator of health.
"We cannot measure health just by BMI. We also have to look at how body composition, in regard to fat and fat-free mass, might predispose children and young adults for possible health concerns later in life such as hypertension, heart disease, cancer, and other illnesses and chronic conditions," Tolar-Peterson said.
The first of Tolar-Peterson's studies is more narrowly focused on minorities, especially African Americans-in whom the BMI is shown to be most misleading as a health indicator-and how the body composition of this population is affected by certain taste-receptor genes. Tolar-Peterson began by gathering the salivary DNA samples, body compositions, and taste preferences of several hundred students, and while new data is still being compiled, she shared that there are patterns emerging.
"Preliminary data indicates that there are differences between races as far as how their genetic predispositions affect nutrition intake, which includes the macronutrient distribution or the percent of calories that come from protein, carbohydrates, and fat. When comparing races, we found that the macronutrient distribution of African American students was skewed towards more carbohydrate intake than their Caucasian peers, and at the same time there was a higher proportion of African American students who presented an average or below average genetic sensitivity to the savory or meaty flavor, known as umami taste," Tolar-Peterson said.
This preliminary data suggests that nutritional intake is dependent upon one's genetic nature, but oftentimes, the food that is available to us is dependent upon other factors, which culminates in the nurture side of nutrition. The World Health Organization defines the social determinants of health as, "the conditions in which people are born, grow, live, work, and age. These circumstances are shaped by the distribution of money, power, and resources at global, national, and local levels." For this reason, Tolar-Peterson recognized the need for a much broader collection of data.
In addition to noting the different dietary patterns in college students on campus in the first study, Tolar-Peterson and her team also saw a corresponding difference in obesity rates, specifically, a major disparity between obesity rates in African American and Caucasian women.
Nicole Reeder, a graduate research assistant and doctoral student who has been working under Tolar-Peterson for the past three years, shared how the racial disparity in obesity observed in the first study helped to focus the second.
"The disparity brings up two questions. First, what are the factors-including but certainly not limited to genetics-that contribute to the development of this obesity disparity and to the differences in dietary patterns? And second, how can we use these findings to help us reverse this obesity disparity? This is what we had in mind while building our second study," Reeder said.
The second study examines how factors outside of genetics can affect the dietary habits of young adults. Culture and life stage play an important role in a person's health and wellness. A young man living in Okinawa, where the population eats mainly a plant-based diet, is going to take in different nutrients than an MSU freshman who might be living off fast food and ramen noodles. In an effort to account for this wide variation of causes, there are several surveys to be done in a subject's trip to Tolar-Peterson's lab, one of which asks about physical activity and daily food intake, another of which asks about food security.
While research shows that 573,610 Mississippians were food insecure in 2017, research also indicates that both food insecurity and obesity are more likely to impact African American communities. This correlation was not lost on Tolar-Peterson.
"If a student is food insecure, they don't always have the luxury of maintaining a healthy diet, which can lead to obesity. Those students tend to exclude some healthier foods from their diets in favor of ensuring they can afford to eat at all or to pay rent," Tolar-Peterson said.
This balance between a sustainable quantity versus a healthy quality mirrors a larger reality of racial disparity in the nation and our state. It straddles the line between a scientific problem and a social problem, as preliminary data indicates the African American community may be more genetically-inclined to compensate for flavor with additional added sugars and salt. Thus, placing African Americans at high-risk for obesity. Additionally, research indicates they are the most vulnerable to food insecurity and lack access to healthy food options.
This is compounded by other factors. According to Mississippi's 2018 Annual Health Disparities and Inequalities Report, African Americans are nearly seven percent less likely to have healthcare of any kind compared to their Caucasian peers while also having the highest numbers for life-threatening ailments including heart disease, hypertension, stroke, diabetes, renal disease, and cancer. Further, obesity is a risk factor for all of the aforementioned conditions.
Reeder, who is a registered dietitian as well, cites these concerning facts as the primary drive of the study.
"Overall, these studies come down to improving health through identification of factors, whether genetic, environmental, socioeconomic, or psychological, that contribute to differences in dietary intake and body composition," Reeder said.
Tolar-Peterson was quick to echo the sentiment with a look forward on the study.
"It's prevention that we're striving towards. If we can identify what the risk factors are, we could recommend certain changes based on predisposition and hopefully prevent these chronic diseases from developing. We're hoping to expand our data group beyond young adults into the populations that have already developed some of those chronic conditions as a more complete look into the risk factors and racial profiles across the state," Tolar-Peterson said.
Perhaps with the scientific research compiled behind the cause, the social issues that structure food insecurity and subpar nutritional intake can be resolved as well, leading Mississippi into a happier, healthier state.
---
This research was funded by the Mississippi Agricultural and Forestry Experiment Station through its Strategic Research Initiative grant.
In addition to Tolar-Peterson and Reeder, a number of other studies focused on campus food insecurity are being conducted, notably, the dissertation research of Ph.D. candidate Mandy Conrad and the undergraduate research scholar's project of recent graduate Anna Persell.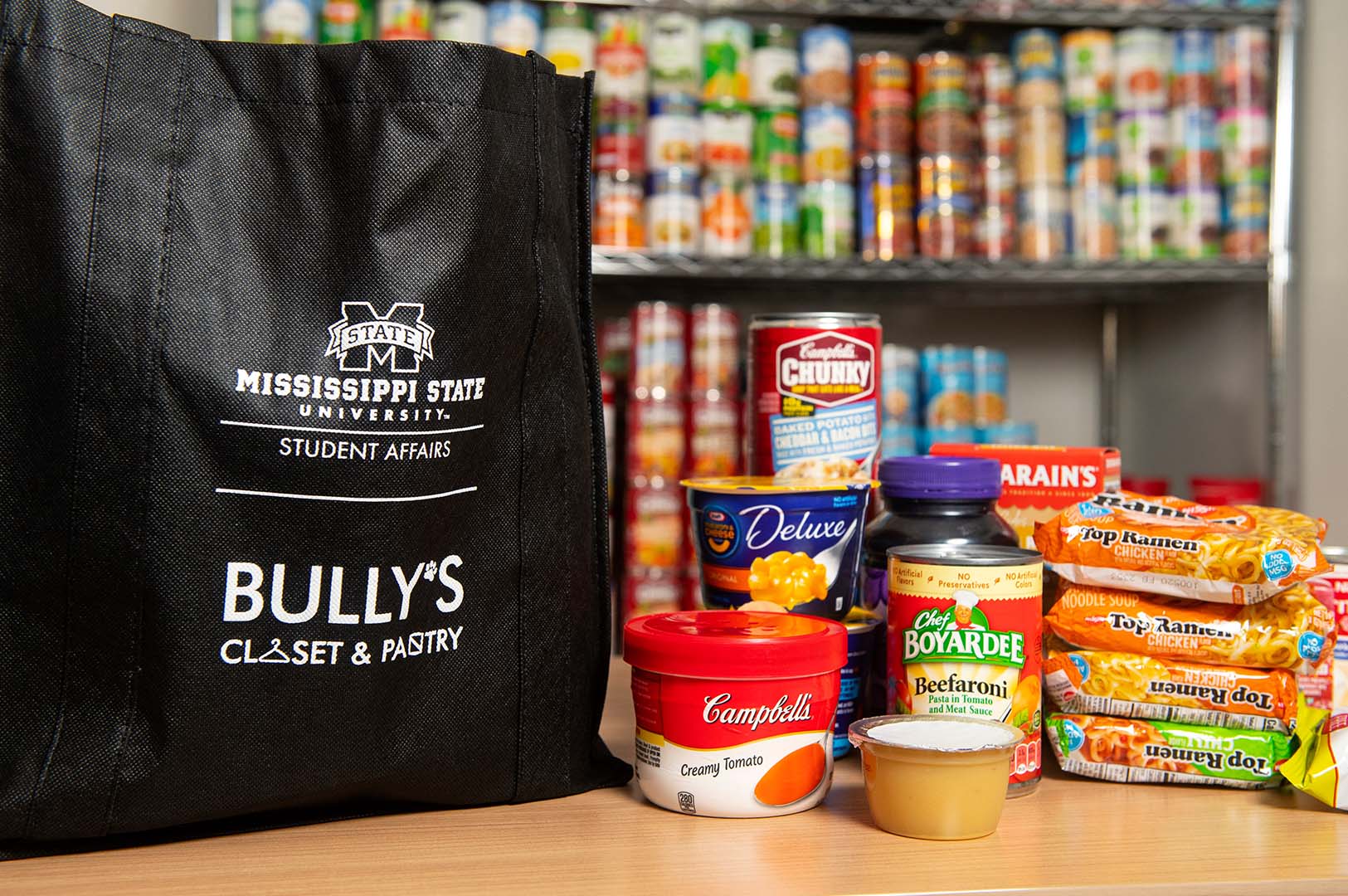 ---
We cannot measure health just by BMI. We also have to look at how body composition, in regard to fat and fat-free mass, might predispose children and young adults for possible health concerns later in life such as hypertension, heart disease, cancer, and other illnesses and chronic conditions.
Dr. Terezie Tolar-Peterson
---
---
Behind the Science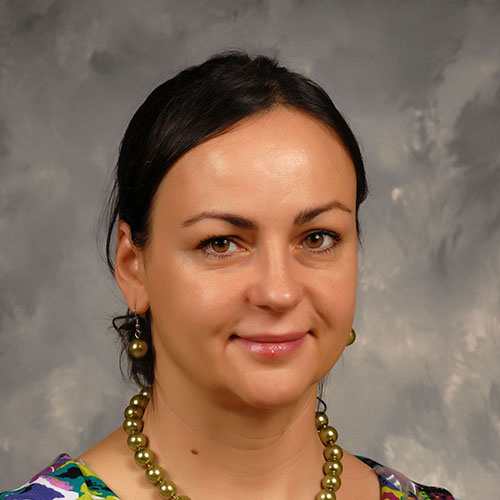 Terezie Tolar-Peterson
Associate Professor and MSU Dietetic Internship Director
---
Education: B.S., Public Health and Nutrition, B.S. Physical Therapy, 3rd Medical School, Charles University, Czech Republic; M.S., Clinical Nutrition, Ed.D., Higher and Adult Education, University of Memphis
Years At MSU: 5
Focus: Global nutrition, malnutrition, body composition, genetics
Passion At Work: My research is a small piece in an intricate puzzle of how diet affects health and wellbeing from my international work focused on improving the access and availability of food to our bench research on the relationship between taste genes and the development of chronic disease.
---
Sections