---
In March of 2020, the COVID-19 pandemic brought America to a grinding halt. Like much of the world, commerce slowed considerably across several sectors. In some industries, it completely stopped. According to the SBA Office of Advocacy, the U.S. was home to 30.2 million small businesses in 2019. While a small business is defined as an enterprise with less than 500 employees, many are still mom-and-pop establishments that serve as anchors for their neighborhoods and surrounding communities. Among these spaces that tend to galvanize communities are America's roughly 4,500 barbershops, which were all shuttered for a period of nearly two months in the spring of 2020.
The significance of place found in America's barbershops led one MAFES researcher to embark on a study to better understand how and if these establishments, in particular, could serve as a safe space to discuss uncomfortable health issues, including HIV/AIDS. Dr. Antonio Gardner, an assistant professor in food science, nutrition and health promotion, hopes to discover whether a quartet of care can be achieved through communication between barber, patron, and health education professional all within a safe space.
According to Gardner, barbershops, in particular, act as a central gathering place for whole neighborhoods. As such, Gardner wanted to explore the space as a potential location to educate a key public on another pandemic-HIV/AIDS-that continues to impact Americans, many in rural areas where stigma around the disease might prove a barrier to getting those at risk the information they need to protect themselves.
"In America, one in 16 black men will have HIV within their lifetime. Additionally, we live in the South in a predominately rural area, where new cases are increasing," Gardner said.
According to the U.S. Department of Health and Human Services website, 1.1 million Americans were living with HIV/AIDS in 2016 with African Americans disproportionately affected. While African Americans make up 13 percent of the total U.S. population, they accounted for 42 percent of HIV diagnoses in 2018. Additionally, 52 percent of all HIV diagnoses in 2018 occurred in the South.
Gardner, who as a researcher investigated HIV/AIDS as part of his master's and doctoral work at the University of Alabama, had spent time working on outreach programs on both the prevention and tertiary side of the disease. One of the projects he worked on involved churches as part of a university/faith-based partnership. Still Gardner struggled to find ways to reach younger black men, who he felt might particularly benefit from HIV/AIDS education. He came up with the idea of barbershops possibly playing a role while getting a haircut.
"I had been thinking, what's reflective of the community? There was one day when I was getting a haircut, I thought, 'Why not barbershops?' Just about everyone comes here. It's a meeting space for a lot of black men. You hear discussions about religion, politics, sex, sports, and more in this space. Why not do something more formal in a barbershop?" Gardner said.
The team sought to quantify the readiness and willingness of the key public of African American males over the age of 18 to participate in a barbershop-based HIV/AIDS education program.
"The goal is to find out information about this population and decide whether or not a barbershop-based educational program would be beneficial for this community," Gardner said. "After the next phases of the study, we can determine from all the data which direction would be most effective. That may be condom distribution, or educational materials, or a health education program where health educators come in, or maybe barbers are trained on how to educate their clients with information."
The first phase of the three-part study occurred in summer 2018 and was centered on a survey of barbershop patrons in Starkville, Mississippi to collect quantitative data to gauge readiness and willingness to engage in a barbershop-based HIV/AIDS education initiative. The second and third portions of the study will include qualitative research involving barbershop patrons and barbers and barbershop owners, respectively.
"We sought to understand more about this population's HIV/AIDS knowledge and attitudes toward the disease, current engagement in behaviors that might increase risk, and their perception of a barbershop-based HIV/AIDS prevention program and who would be the best person to deliver such information, be it a healthcare professional or a barber," Gardner explained.
In Starkville, Mississippi, 144 participants answered the survey at one of four local barbershops. Of those, 61 percent agreed that their barbers would be trustworthy sources of health information; 50 percent felt comfortable discussing sexual health topics with their barbers, 47 percent agreed that the barbershop would be an appropriate place to share sexual health information, and 49 percent agreed that they'd be willing to participate in a barbershop-based HIV prevention program.
Dr. Melody Fisher, associate professor in the Department of Communications in the College of Arts & Sciences, joined Gardner in the research. Fisher added a public relations component to the research's first phase.
"My role was to provide a public relations focus so even if in the needs assessment we found out programming wasn't recommended, we still could create awareness through our surveying and our questioning of this particular population," Fisher said.
As the team finished the first phase of the survey and moved into phase two, they found participation among patron focus groups presented a challenge.
While working through this challenge, the team submitted an abstract of the first part of the study to the International Public Relations Research Conference, or IPRRC, in Orlando, Florida, in March 2019.
"For that research, we were showing how these readiness models can target a special public-in our case, African American men over the age of 18 in a rural area. If you want to look at one snapshot of an environment, you need a readiness assessment first because you don't want to invest a lot of time and money and have your ideas rejected. You know your audience before you get to the programming. As you do that, you are creating awareness," Fisher explained.
Fisher said the conference accepts only 30 percent of the abstracts submitted for conference presentation. Gardner's and Fisher's abstract was accepted and well received at the conference, so much so, they were one of 10 teams invited to present their research at the Public Relations Society of America, or PRSA, conference in October 2019 in San Diego, California.
Fisher said discussing the topic with industry professionals added another dimension to the research.
"At that point, we'd already attempted to conduct focus groups for our second phase of the research. Several professionals had great suggestions, which is why I'm such an advocate for professional development for researchers. We're out here researching but we must network with people who are actually doing this work. They know how difficult it is to get your subjects to speak on controversial and personal topics such as HIV and AIDS," said Fisher, noting several scholars and professionals suggested intercept interviews as opposed to focus groups.
"We'd approach people as they leave the barbershop and ask a few questions. It may not be ideal, but it will give us the qualitative data we need from the patron perspective," she added.
Fisher said she's most excited about how the research incorporates stakeholders throughout all the phases.
"It is all hands-on deck. In a lot of studies, you don't get to research in depth like this and involve the populations you will focus your programming on. From the front end of this work, we involved people for whom we want to actually effect change. Another thing that excited me was showing the barbers and the barbershop owners that they, too, have ownership in this education of their patrons and in educating themselves as well. And ultimately, if we don't find there is a need for this kind of programming, we've already created awareness," Fisher said.
For Gardner, who conducted similar work in urban and rural areas of Alabama, he's most excited about how this model might help African American men who could benefit from HIV/AIDS education but also potentially learn about other health issues. The work has also spurred his interest in possibly designing a survey that assesses the occupational health metrics of barbers and beauticians.
"Even though this needs assessment is focused on HIV/AIDS, it could be something that turns into health promotion involving cardiovascular health, diabetes, and much more," he said.
As states begin to reopen, and the red, white, and blue of the barbershop pole begins to spin once again, many return to the routine of visiting their trusted barber. In neighborhoods, barbershops will once again serve as heartbeats of their communities. As this happens, researchers like Gardner and Fisher hope their work offers another dimension so this safe space may also serve as a stepping-stone to healthier, happier lives for the patrons and barbers alike.
---
Mississippi Agricultural and Forestry Experiment Station funded the research.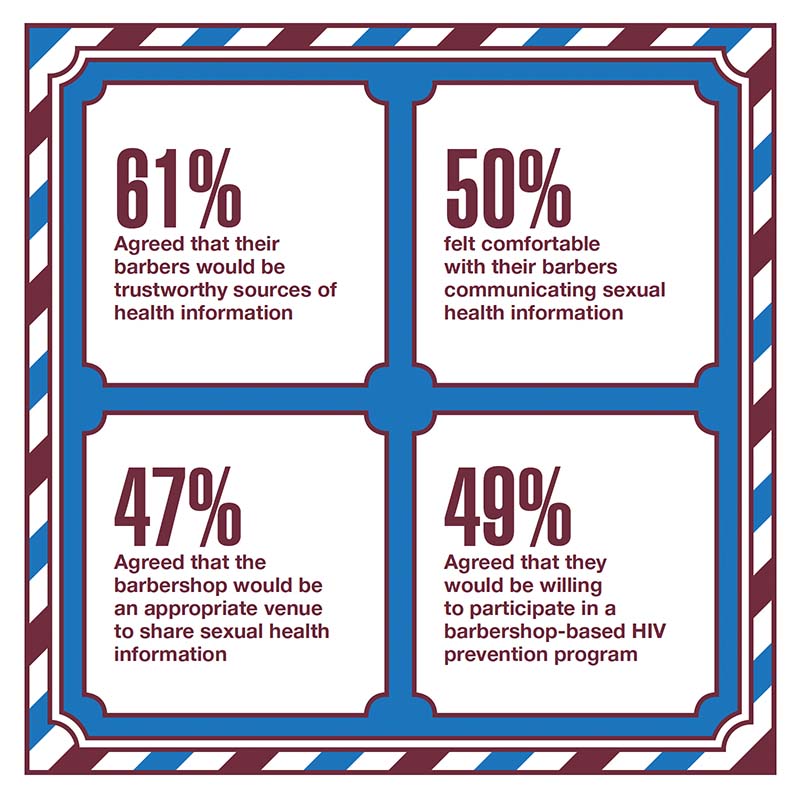 ---
In America, one in 16 black men will have HIV within their lifetime. Additionally, we live in the South in a predominately rural area, where new cases are increasing...The goal is to find out information about this population and decide whether or not a barbershop-based HIV/AIDS educational program would be beneficial for this community.
Dr. Antonio Gardner
---
---
Behind the Science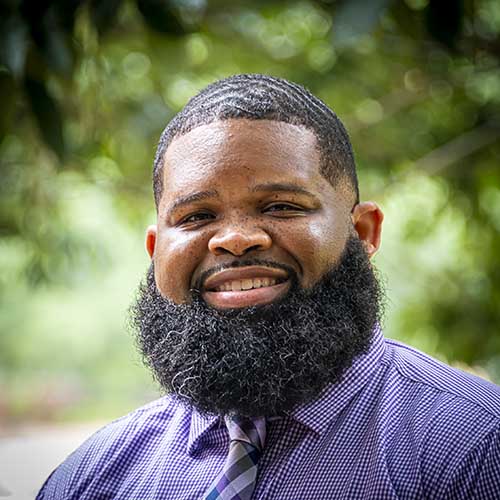 Antonio Gardner
Associate Professor
---
Education: B.S., Biology, Alabama A&M University; M.S., Human Environmental Sciences, Ph.D., Health Education & Promotion, University of Alabama
Years At MSU: 6
Focus: Health equity for underserved rural and minority populations
Passion At Work: I believe in meeting the people where they are to improve health outcomes, and close the racial and geographical disparities associated with HIV.
---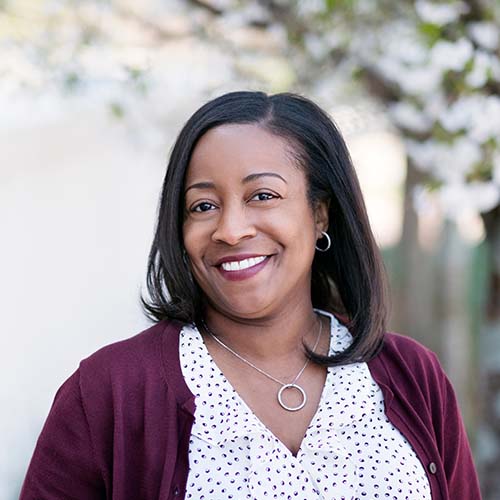 Melody Fisher
Associate Professor
---
Education: B.A., English, Tougaloo College; M.S., Public Relations, Ph.D., Mass Communication, University of Southern Mississippi
Years At MSU: 6
Focus: Image repair; media images of underrepresented groups
Passion At Work: My passion is to promote equity and equality for underrepresented groups in all entities of the United States.
---
Sections