---
As the largest generation in modern history ages into their role as older Americans, MAFES researchers are interested not only in the best ways to care for them, but in the challenges they and the generations that follow will face in their role as caretakers.
The Baby Boomer generation came of age in a revolutionized workforce, were shaped by the voice of rock and roll, and witnessed the first person landing on the moon. In the face of all of this change, they championed civil rights, gender equality, and freedom of expression. Now, their sights are focused on the future and their independence, as well as the futures and independence of their loved ones.
More and more frequently, we see older Americans wanting to age in their own homes and own communities as opposed to assisted-living facilities or nursing homes. The reasons for this are plentiful, some attributed to choice, such as a desire to remain independent and to live in a familiar place, while others are born of necessity, especially in the rural South, where a scarcity of resources such as medical proximity, government assistance, or community programs may leave them with limited options.
Drs. Joe Wilmoth and Brandan Wheeler have been studying this life change in rural Mississippi families in an effort to understand the challenges of not only the older generations but also of the children and grandchildren who often take care of them. Wilmoth, a professor, and Wheeler, an assistant professor, both MAFES scientists in the School of Human Sciences, are taking a mixed-method approach. The researchers are conducting surveys and interviews focused on a holistic view of the family system and-unique to this study-assessing the experience of aging in place across three generations.
"We feel like the third generation really contributes to our understanding of the family system. They give us an alternate perspective of how the things affecting the oldest generation travel down the pike and impact the whole family," Wilmoth said.
Of course, what it means to be a caregiver is entirely dependent on the person needing care. For some, it may mean round-the-clock personal and medical care while for others, it may be as simple as needing someone to help mow the lawn. The surveys and interviews gathered by Wilmoth and Wheeler are still being analyzed, largely due to this spectrum of need and the various interpretations and analyses it offers.
"This is qualitative work, and that means it's about getting a deeper understanding of the topics instead of finding a hard-and-fast rule that applies to everyone. It's more a matter of, what are the different stories that are out there? Do we find any common themes? And after that, how can we move forward and help?" Wilmoth said.
Despite it being a long and laborious process, the researchers are coming to understand the complex challenges those aging in place and their caregivers are facing. One of the primary challenges both driving and hindering the process of aging in place is money.
Nursing homes or assisted-living facilities can cost upwards of $75,000 annually, and very few people have the economic means to sustain that. When it is a caregiver who is faced with the prospect of putting a parent or grandparent in a nursing home or assisted-living home, that cost is almost always compounded onto the cost of paying for the caregiver's own home and family, making aging in place for the older generation a much cheaper alternative. Still, even with the older generation aging in a less expensive, more familiar place, the financial strain on a family can be incredibly stressful, particularly for those in the middle class who either don't qualify for government assistance or for whom the assistance isn't enough.
Along with the economic strain, caring for an ailing family member, especially a parent or grandparent, can act as an intense emotional stressor as well.
"It's hard seeing the people you love go through something like dementia, for instance. It can be even more challenging when you're not professionally trained to deal with that," Wilmoth said.
More and more, the researchers say we're seeing families in caregiving situations shifting into roles previously uninhabited by them. They're becoming unofficial nurses, taxis, and banks, and perhaps the most interesting attitude of all being adopted by the caregivers is one of unending dedication.
Wheeler found this to be the most touching part of the data gathered.
"We might have expected to find the second- and third-generations to abandon their roles as caregivers or show some sort of resentment, but so far, what we've seen is that, more often than not, it's only in the most extreme circumstances that they put their parents or grandparents into nursing homes or assisted-living facilities. It's only when the caregivers themselves are unable to care for their family member in any other way. The consistent sentiment is, 'As long as they're alive, we're taking care of them. That's just the way it is. That's just what families do for one another,'" Wheeler said.
Wheeler also spoke about the family's resilience on the economic front, even as financial responsibilities as caregivers are added. Second- and third-generation caregivers, trying to get their own finances in order, are reliably willing to work as a unit and do whatever is necessary to make ends meet.
"One particularly impactful interview we conducted was with this family of grandparents and aunts and uncles and children whose houses were essentially in a square. In the middle, there was a garden, and the grandfather was adamant that he taught his grandchildren how to tend to that garden because he recognized if anything were to go bad financially, they would always have food for the family," Wheeler shared.
Wheeler said intergenerational learning such as this has a huge impact on the ways in which families handle the issue of their elders aging in place. Many of the second- and third-generation caregivers spoke of their own parents taking care of grandparents. It's an obligation and honor that is silently expected, and one that does not go unappreciated by those who are being cared for.
"So many of the people we talked to who were receiving some form of care expressed how grateful they were for their families. They want to feel important, they want to feel connected, but at the same time, they don't want to feel like a burden, and they don't want to be a burden on their families," Wheeler shared.
Wilmoth echoed the sentiment.
"We have found that the younger generations really try to respect the wishes of the oldest generation and try to figure out how to best take care of their parents or grandparents without demeaning them or undermining their independence. For the most part, we see family systems working hard together to make aging in place a sustainable, fulfilling possibility," Wilmoth said.
While it's true that Baby Boomers strive to maintain their quality of life for themselves and those they love, it's clear that rarely are they rushing older generations into nursing homes. Time and time again, the second- and third-generation caretakers have proven to be the primary ally for older Americans who want to age in their own homes and communities. The Boomers, like they've always done, like Wilmoth and Wheeler are striving to do, are going head-to-head with the policies in place that make it difficult for them to do so.
"Our primary goal is to understand what challenges these families are facing so that we might be able to recommend them resources within their community. After that, we're hoping the research might spark a change and inspire people within the government or communities or churches to make resources available that would help make aging in place a more feasible opportunity for everyone who wants it," Wilmoth said.
As demand outpaces supply in the wake of the Baby Boomers, sustainable aging in place has never been more necessary.
"I would venture to say that this is the most politically divided our nation has been in a long time, and that does translate over to generational division as well, but it's important to remember that on the smaller scale, multigenerational families are willing to do everything in their power to take care of each other. We're just trying to help make it easier for them," Wheeler said.
---
This research was funded by the Mississippi Agricultural and Forestry Experiment Station.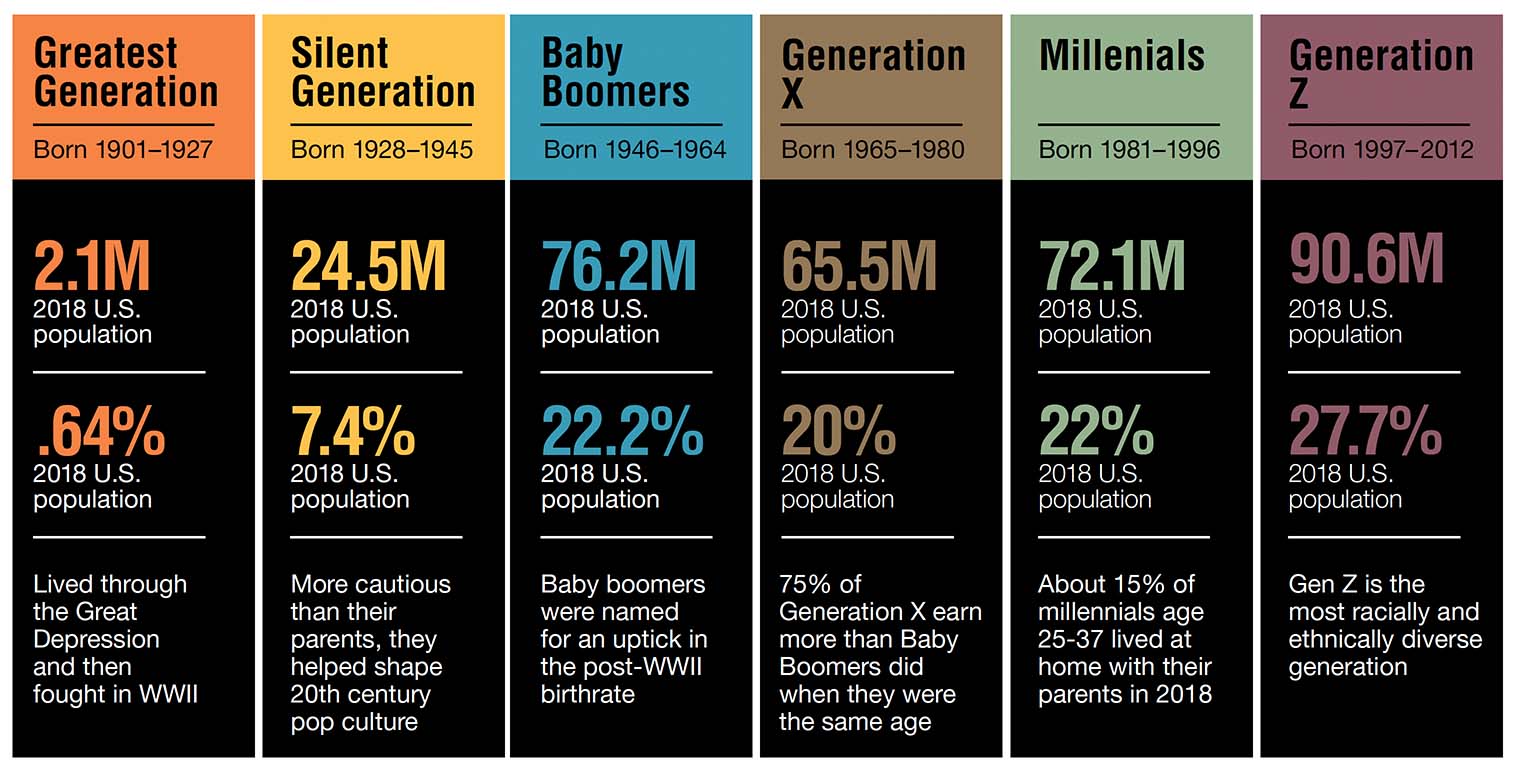 ---
The consistent sentiment is, 'As long as they're alive, we're taking care of them. That's just the way it is. That's just what families do for one another.
Dr. Brandan Wheeler
---
---
Behind the Science
Brandan Wheeler
Assistant Professor
---
Education: B.A., European Studies; M.S., Marriage, Family, and Human Development, Brigham Young University; Ph.D., Human Development and Family Studies, Auburn University
Years At MSU: 5
Focus: Financial literacy and how finances influence couple relationships
Passion At Work: Finances are an ever-present aspect of couple relationships, with the power to help or harm these relationships. The more we know about finances and how they influence the couple relationship, the more we can help couples thrive.
---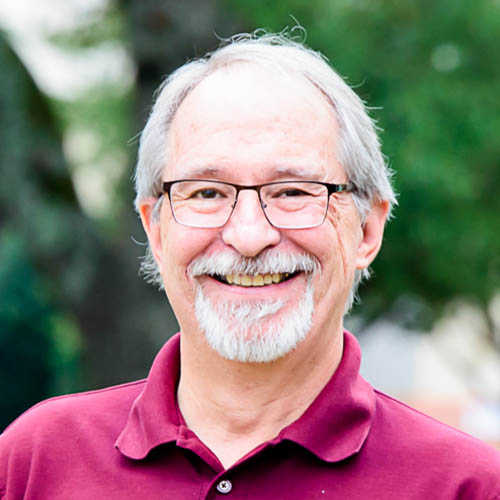 Joe Wilmoth
Professor
---
Education: B.A., Journalism and Biblical Studies, Evangel College; M.A., Biblical Studies, Assemblies of God Theological Seminary; Ph.D., Human Development and Family Sciences, Oklahoma State University
Years At MSU: 14
Focus: Aging, families, and religion
Passion At Work: With the aging of the Baby Boomer generation, the U.S. faces tremendous challenges in healthcare, social services, and the economy. The quality of an individual's aging experience not only is influenced profoundly by the family context but also affects the entire family's well-being. Religious beliefs and practices are a meaningful protective factor often overlooked in social science research.
---
Sections