---
Today, between 30-40 percent of food will be tossed in the trash, according to the U.S. Department of Agriculture. Fruits and vegetables account for nearly 40 percent, of that waste due to spent shelf life or spoilage. Two researchers in the Mississippi Agricultural and Forestry Experiment Station joined forces in hopes of offering a defense against that spoilage.
The newest patent-pending technology for combating food waste started when a chemical sanitation company visited campus to explore ways to collaborate with MSU researchers in CVM, food science, animal science, and other areas.
Dr. Shecoya White, assistant professor in the Department of Food Science, Nutrition and Health Promotion, and Dr. Derris Devost-Burnett, assistant professor in the Department of Animal and Dairy Sciences, met with the company and began to explore ways in which a new technology might combat food waste and microbial spoilage by inhibiting pathogenic microorganisms such as Salmonella and Escherichia coli.
This collaboration led to the invention of a novel antimicrobial formulation that has several applications relevant to the produce, seafood, and meat industries.
"This technology has the potential to increase shelf life, reduce food spoilage, and reduce food waste. In addition, it can augment food safety for the end consumer," White said.
The work completed by White and Devost-Burnett is a culmination of each of their research priorities. White studies natural antimicrobials to both extend the shelf-life of foods and inhibit the growth of human enteric foodborne pathogens while Devost-Burnett, director of the MAFES Meat Science and Muscle Biology Laboratory, focuses on food safety in an industrial setting including the establishment of sanitation protocols and critical control points to reduce the potential for contamination and foodborne illness in meat, poultry, and seafood.
By isolating a natural linear polysaccharide and combining it with a sodium-based solution, the research team was able to collate their studies into a fruitful end-result.
To test the application of the formulation, White and Devost-Burnett took strawberries and beef, two products with commonly short shelf-lives, and immersed them in the solution. The solution was applied to the separate food groups, which then sat in simulated retail conditions for several days and were compared to untreated equivalents for appearance and microbial count.
"The efficacy of the product is truly surprising," White said. "Many antimicrobials that have been developed have great potential to be utilized in the food industry but are limited by consumer acceptability. If a customer thinks the product tastes or smells odd after an antimicrobial treatment, they won't eat it. Maybe it's because our product is entirely natural, but it doesn't impact the fragrance or flavor profile of the foods we have tested."
White and Devost-Burnett have begun the process of obtaining a patent for their spoilage-slowing antimicrobial solution, and once the technology reaches the public, it could contribute to reducing the $160 billion of waste attributed to discarded food due to spoilage.
"Food waste is a major problem in the developed world. It is estimated that 40 percent or more of all food we produce is wasted because of spoilage, shelf life, or other controllable factors. To be able to even provide a single day of additional shelf-life has the potential to dramatically shift this paradigm and increase food safety and security across the globe," Devost-Burnett said.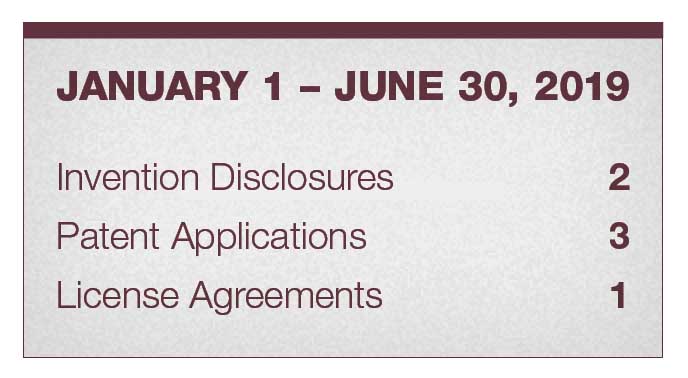 ---