From Issue Summer | Spring 2023
---
A smart watch alerts you that something is wrong with your health or that you have been sitting too long and need to move. Taking commands from your watch to better your health is just one small example of wearable technology, a trend that is expected to double in the next five years. Wearable technologies and smart textiles are scientifically engineered fabrics consisting of advanced fibers, sensors, and other electronics aimed at improving functionality for respective wearers. The growing industry was valued at $61.3 billion in 2021, but with an estimated $130 billion in revenue predicted by 2026. With one of the top ten fashion design schools in the South and robust, nationally ranked engineering programs, Mississippi State University scientists and engineers are well-poised to establish lasting trends and sound technology to improve health in this emerging industry.
Athletic Engineering Research Program researchers have been conducting research on wearable technologies since 2017. The program, a collaboration between the Mississippi Agricultural and Forestry Experiment Station, the Department of Kinesiology, the Bagley College of Engineering, and Mississippi State University Athletics, is focused on improving the scope of wearable technologies on human performance to help improve functionality and mitigate injuries.
"The unique thing is that whenever we solve a problem, we are able to tackle bigger issues through our improved knowledge and research," said Dr. Charles Freeman, associate professor in fashion design and merchandising within the School of Human Sciences and MAFES scientist. "Our research allows us to connect with other wearable companies to test and improve their products."
Dr. Reuben Burch, associate professor in the Department of Industrial and Systems Engineering and Center for Advanced Vehicular Systems associate director, said the program was formed after the team received a grant from the National Science Foundation (NSF). The grant enabled the team to connect with national professional sports personnel such as team leaders within the Power Five conferences, the five most prominent and highest-earning athletic conferences in United States college football.
Through these vital conversations, the team was able to assess the strengths and weaknesses of wearable technologies within the sports industry.
"The NSF grant allowed us to travel around the country and interview well over 100 strength and conditioning coaches from collegiate and professional sports teams to learn how the elite of human performance trainers viewed these technologies and the shortcomings within them," Burch said. "We recognized that many coaches wanted data collected from the foot and ankle, and realized they wanted the equivalent of a smart sock for better foot movement and performance."
Through the awarding of a second NSF grant, the team was able to start creating new smart compression socks that met the requirements identified by the strength and conditioning coaches. For the past few years, scientists within the research program have been parsing through available sensors, such as soft robotic stretch sensors commonly found in robotic exoskeletons, to find appropriate solutions that provide feedback for foot-ankle movement.
Dr. Harish Chander, associate professor in the Department of Kinesiology, serves as co-director of the Neuromechanics Laboratory and frequent collaborator with the Athlete Engineering Research Laboratory. The laboratory's focus is on improving human safety and performance through the prevention of fall-related injuries and examining ways to keep people balanced. He has created evidence-based research for training suggestions, interventions, and new wearable technologies for the public. Burch said Chander's experiences provided the team with useful knowledge on how the sensor's placements could lead to obtaining useful data.
"The team learned that if we place these sensors at the appropriate surface and bony landmark locations, we can capture accurate human performance metrics for mobility. However, we now had to consider the fashion design and comfort elements of the sock," Burch said.
To find the best fashion forward athletic sock, the team turned to Freeman. Freeman's focus on establishing aesthetically pleasing ergonomic products that captured human performance metrics furthered the team's goal of creating a desirable product that catered to improve human performance.
"From our side, we have taken the textiles utilized in the engineering work and assessed their comfortability for the end users. We then are able to modify the wearables to improve comfort and see if we can use any enhanced textile materials that can better provide engineering data collection-whether it's from an athletic, military, health, or industry perspective," Freeman said.
The various expertise acquired throughout the years permitted the team to test and validate other wearables because a suite of tools was built to evaluate the program's inventions. The program was able to contract with other wearable companies, expanding the global scope outside of athletic engineering and into the military, health, and recreational sectors.
"Wearable technology is a huge umbrella term. We incorporate studies and intervention programs with virtual reality and support performance variables," Chander said. "However, the one wearable technology that originated from Mississippi State is the smart sock."
Aside from smart socks and the new avenues paved in wearable technology production, the program's validation of wearables has led to increased collaboration with various companies and organizations. One collaboration with ABB Ltd, a leading national robotics company, has led to increased employee safety awareness in the workplace. Another collaboration with Mississippi Commercial Fisheries United has helped create awareness for commercial fisherman around smart life jackets or personal flotation devices (PFDs).
Initiatives like these, within Mississippi, have propelled the program to expand its horizons, connecting with lucrative companies to create useful technologies for a brighter future.
"Within Mississippi, we work with community colleges who represent workplace training, the University of Mississippi Medical Center, AccelerateMS, and the Columbus and Keesler Air Force Bases. We also have industry partners within the state such as Toyota, PACCAR, Caterpillar Inc., and Ingalls Shipbuilding," Burch said. "We are also partnering with human performance companies to develop heat sensing wearables and hydration stations."
Along with these collaborators, the program is also partnering with Cotton Incorporated, the Tactical Athlete Leadership Board, Department of Defense Manufacturing, IPC International Inc., fishing groups along the coast, and various national sports organizations such as the NFL and NBA on wearable technologies.
"What I really like about what we do is that we're not just conducting research and writing articles for research's sake. We're really doing things to impact people's lives," Freeman said. "We're taking these products out of the lab, putting them into the hands of the people, and making their lives better-no matter what type of activity they are engaging in."
The program's initial project, smart sock development, resulted in the creation of a startup company that Burch hopes will help employ students who are working on these projects for the program. And while this phase of development has started to close, Burch said he hopes the program continues to expand in the future-being inclusive of all workers no matter the industry whether frontline workers, high-risk professions, military personnel, emergency-related jobs, and more.
"The goal is to establish a formative program for athlete engineering at Mississippi State. And every year, there's been an evolution where we have expanded to include industrial, at-risk, and tactical workers," Burch said. "I hope there's never an end to this program, and I hope that we continue to evolve over time and train the innovators of tomorrow."
---
WHENEVER WE SOLVE A PROBLEM, WE ARE ABLE TO TACKLE BIGGER ISSUES THROUGH OUR IMPROVED KNOWLEDGE AND RESEARCH.
Dr. Charles Freeman
---
---
Behind the Science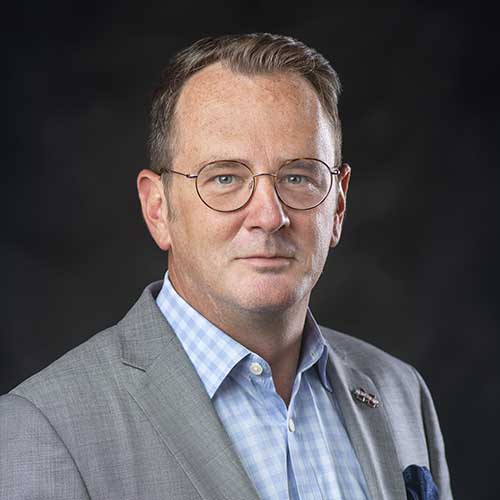 Charles Freeman
Assistant Professor
---
Education: B.S., M.S., Textiles and Consumer Sciences, Florida State University; Ph.D., Human Ecology, Louisiana State University
Years At MSU: 6
Focus: Product development and design from conceptualization to consumer
Passion At Work: I am passionate about creating new product/market opportunities for agricultural products in fashion and textiles as well as seeing innovative ways fashion and textiles can improve agriculture.
---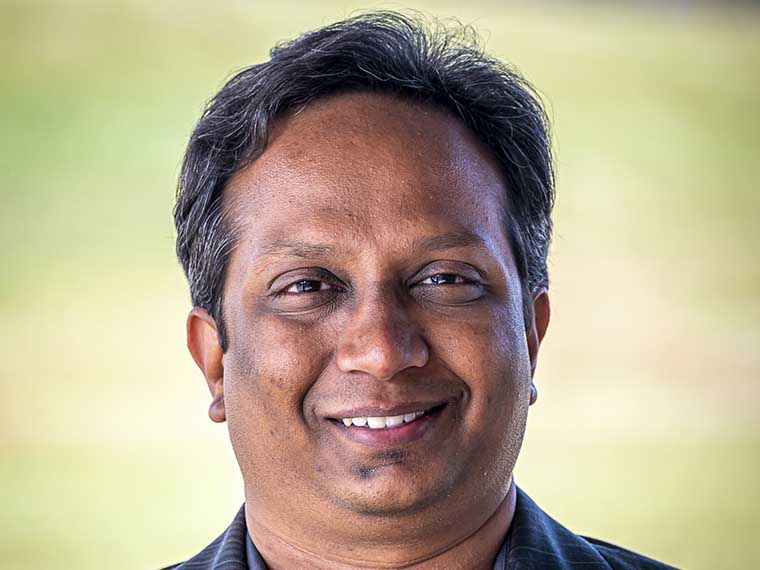 Harish Chander
Associate Professor, Co-Director of Neuromechanics Laboratory
---
Education: B.P.T., Physical Therapy, The Tamil Nadu MGR Medical University; M.S., Ph.D., Health and Kinesiology, University of Mississippi
Years At MSU: 10
Focus: The application of principles of neuromechanics and ergonomics to human performance, injury prevention, and safety promotion.
Passion At Work: I seek to prevent injuries, enhance human performance, and promote safety among high-risk occupational, clinical, athletic, geriatric, and pediatric populations.
---
Reuben Burch
Associate Professor, Center for Advanced Vehicular Systems; Associate Director, and the Jack Hatcher Endowed Chair for Engineering Entrepreneurship
---
Education: B.S., Computer Engineering, M.S., Industrial and Manufacturing Systems Engineering, Kansas State University; Ph.D., Industrial and Systems Engineering, Mississippi State University
Years At MSU: 7
Focus: Combining human factors, human performance, and technology to improve the health and safety of all athletes
Passion At Work: The wearable market is predicted to be a $130 billion-dollar industry by 2026 but less than 25% of all wearables technologies have ever been tested or validated.
---
Sections