---
From the late 1920s through the early 1930s, alfalfa flourished in the South, particularly in Mississippi, as dairy production became part of a diversified cropping system. At the time, Artesia, Mississippi was considered the alfalfa capital of the South.
Farmers choose alfalfa because it is a high quality dairy and livestock forage, and can be used for hay, baleage (hay bales that have been wrapped in plastic and baled at a higher moisture), or grazing. The perennial legume is the most widely grown crop in the U.S. and can be planted alone or incorporated into other perennial warm-season (or summer) grasses such as bermudagrass or bahiagrass.
Often coined the 'Queen of Forages,' the crop almost disappeared from southern pastures in the late '50s with the arrival of the alfalfa weevil. Alfalfa, however, is making a comeback in the region, as new varieties suitable for the southern climate enter the market and insecticides are now available to combat the alfalfa weevil.
Scientists in the Mississippi Agricultural and Forestry Experiment Station have been studying the popular forage over the last seven years to refine management practices that will assist farmers in establishment, weed control, fertility, harvest, and storage of the crop.
"Alfalfa is a great forage crop that can remain productive for 3-4 years or longer in Mississippi," said Dr. Rocky Lemus, associate extension/research professor in the Department of Plant and Soil Sciences. "With new varieties available, alfalfa can be planted as a pure stand in a prepared seed bed or interseeded in perennial summer pastures such as bermudagrass or bahiagrass to maintain forage yields and improve quality."
Lemus, and Dr. Brett Rushing, an assistant extension/research professor at the MAFES Coastal Plain Branch Experiment Station, have been working on three projects specifically designed to provide producers better management strategies for alfalfa.
"Alfalfa requires management, which is why some producers have not adopted it into their grazing systems," Lemus said. "When interseeded with other grasses, alfalfa is a valuable source of nitrogen to boost growth of perennial grasses in the summer."
Lemus and Rushing are examining the impact of potassium fertilization, harvest frequency, and grazing management in alfalfa.
"Alfalfa is a high consumer of potassium. If potassium levels are low, the stand might fail in a drought situation or under disease pressure," Lemus said. "Maintaining potassium levels throughout the growing season is important in alfalfa management."
An excellent source of potassium is a product that is readily available in Mississippi, poultry litter. Poultry litter is also high in phosphorus and nitrogen. While legumes, like alfalfa, do not need a nitrogen application, the plant will use the nutrient when available.
A current study, now in its second year, is examining the application of poultry litter at one ton, two tons, as well as a synthetic broadcast fertilizer that mimics the nutrient concentrations found in litter on three different varieties of alfalfa.
"We found that there was no difference in yields or forage quality between the treatments," Rushing said. "However, there were differences among the three varieties of alfalfa that we tested. All of the varieties had outstanding yields and we were even able to get six harvests out of one of the varieties."
Rushing also noted that alfalfa is less expensive to produce per pound of protein compared to bermudagrass. The best variety of alfalfa cost 24 cents per pound of protein to produce while bermudagrass costs 49 center per pound of protein.
"This is because alfalfa is higher in protein and you get more harvests out of alfalfa compared to bermudagrass," Rushing said. "Management is similar also. With alfalfa, you need to apply potash after every cutting, whereas with bermudagrass you apply nitrogen after every cutting."
Additionally, insect pressure was lower in alfalfa compared to bermudagrass, meaning fewer applications of insecticides were needed during the growing season.
Lemus and Rushing are also conducting grazing trials in Newton, comparing alfalfa interseeded in bermudagrass, bermudagrass with a nitrogen application, and bermudagrass without fertilization.
Thus far, they have found that the interseeded alfalfa/bermudagrass adds two weeks on the front end of the grazing season, providing an opportunity to increase animal weight gain. Cattle average daily weight gain was also higher in the alfalfa/bermudagrass forage compared to both bermudagrass treatments.
"Compared to bermudagrass, alfalfa yields a third more forage and produces twice as much protein when grown as a standalone crop," Rushing said. "It also performs well when interseeded with bermudagrass, extending the grazing season and providing higher weight gains."
Overall, the research has shown that alfalfa is a great forage crop for Mississippi producers. However, harvesting and storage of alfalfa can be a challenge in the hot, humid South.
Lemus is working with collaborators in other states to examine the use of commercial inoculants to help the forage convert plant sugars into organic acids and stabilize the forage for baleage or hay. The scientists are studying an alfalfa/bahiagrass mix in Mississippi, alfalfa/bermudagrass mix in Georgia, and alfalfa/orchardgrass mix in Wisconsin.
"We typically plant alfalfa in September or October. The first cutting is in late April or early May. Because of high humidity during these months, alfalfa doesn't dry very well," Lemus said. "We recommend that producers make baleage early in the season to preserve quality and yields. Late in the season, you can make hay."
Baleage is used to preserve the quality of the forage.
"We are trying to speed up the fermentation process to stabilize the pH and have better preservation of the forage," Lemus said.
The scientists cut alfalfa, let it stay on the ground for about three hours to dry, rake it in windrows, and then apply the inoculant ahead of the balers. They then put temperature sensors in the bales to measure the temperature changes for 28 days. At the same time, they take core samples of the bales at 7, 14, 21, 28, and 112 days to see the changes in quality and stability.
"We tested six different commercial inoculants and did not see very much difference in these products," Lemus said. "We did see an increase in the stability and a decrease in the temperature of the alfalfa baleage treated with inocculant over the control. The higher the temperature, the more degradation of the proteins in the forage."
While there is still research to be done, Experiment Station scientists are committed to developing the best management practices that will help producers manage alfalfa in their forage production system.
"We know that alfalfa in a mixed grass system improves forage quality, yields, and daily weight gain in cattle while adding nutritive value to baleage and hay," Lemus said. "However, there is still work to be done, particularly in refining harvest techniques that are suitable to the southeastern United States."
As producers add alfalfa to their forage systems, scientists in the Experiment Station will continue developing tools to help farmers succeed.
---
This research is funded by the U.S. Alfalfa Farmer Research Initiative (Alfalfa Check-off program) and USDA-NIFA. For more information on alfalfa varieties suitable for Mississippi, check out the MAFES Official Forage Variety Trials for perennial cool-season forages at http://mafes.msstate.edu/variety-trials/includes/forage/perennial.asp.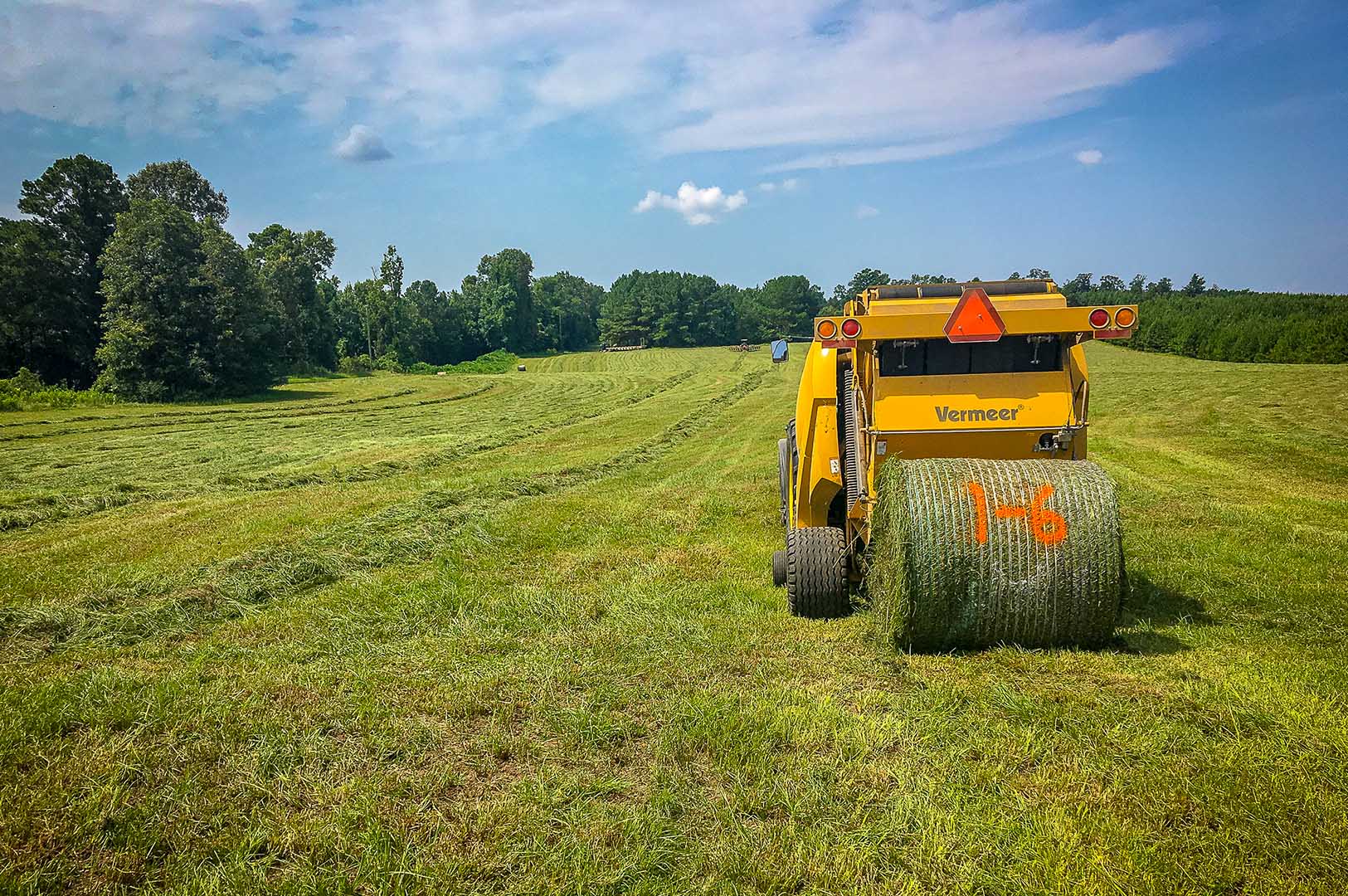 ---
Behind the Science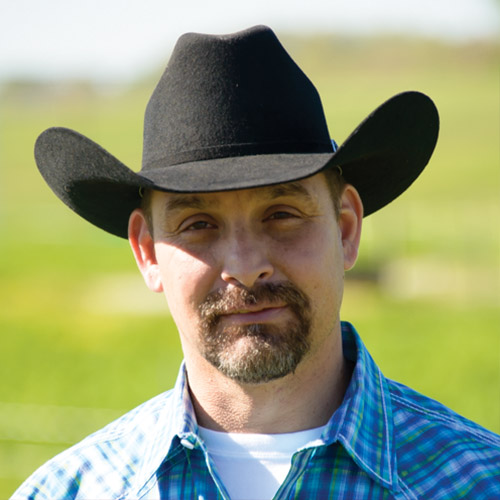 Rocky Lemus
Associate Extension/Research Professor
---
Education: B.S., Biology, M.S., Crop Physiology and Production, Iowa State University; Ph.D., Crop and Soil Environmental Sciences, Virginia Polytechnic Institute and State University
Years At MSU: 11
Focus: Grazing management strategies that increase forage production and practices with an emphasis on evaluating different forage species and varieties across different soil and climatic zones of the state
Passion At Work: I want to help Mississippi producers grow forages year-round and extend the grazing season. Mississippi forage and livestock producers have a great potential to be among the top beef producers across the U.S.
---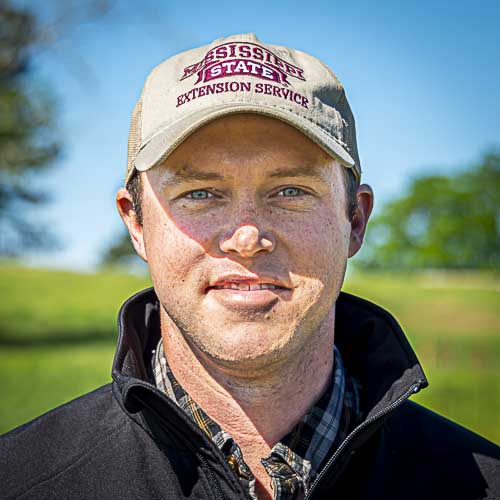 Brett Rushing
Assistant Extension/Research Professor
---
Education: B.S., Environmental Biology, Jacksonville State University; M.S., Ph.D., Agronomy, Mississippi State University
Years At MSU: 9
Focus: Evaluating forage production systems for Mississippi livestock producers
Passion At Work: My job allows me to conduct an applied research program while simultaneously delivering results directly to stakeholders through Extension programming.
---
Sections