Brown Loam Branch Experiment Station
---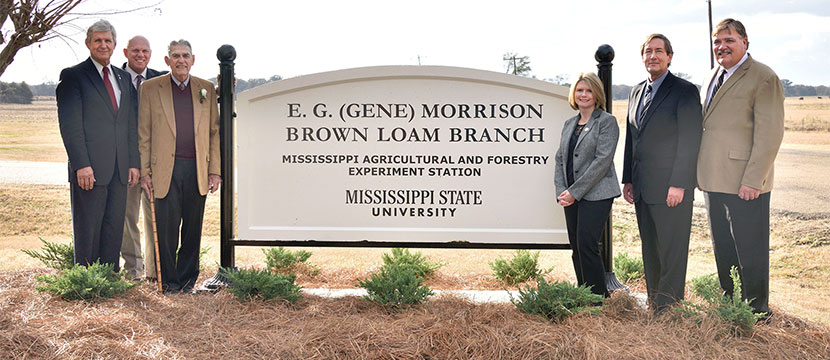 The Brown Loam Branch Experiment Station is located in Hinds County. It is southwest of Raymond and includes some 1,700 acres.
Research at this location focuses on beef cattle, forages, cotton, soybeans, corn and conservation management.
Beef cattle programs include research on animal breeding, nutrition, grazing management, heifer development, A.I. synchronization, forage systems and stocker management. Beef cattle numbers peak at about 1100 head, consisting of spring and fall breeding herds of 450 cows and approximately 400 stockers grazed each year.
Row crop research is conducted on cotton, corn, soybeans, and wheat to address problems and develop technology for the major crop production area found in the brown loam soils areas of Mississippi.
Contact Us
Telephone: 601-857-5952
Fax: 601-857-2887

Mailing/Physical Address:
1676 Brown Loam Road
Raymond, MS 39154