Seeing
life

in a new light

Biophotonics helps researchers better see animal physiology

By: Vanessa Beeson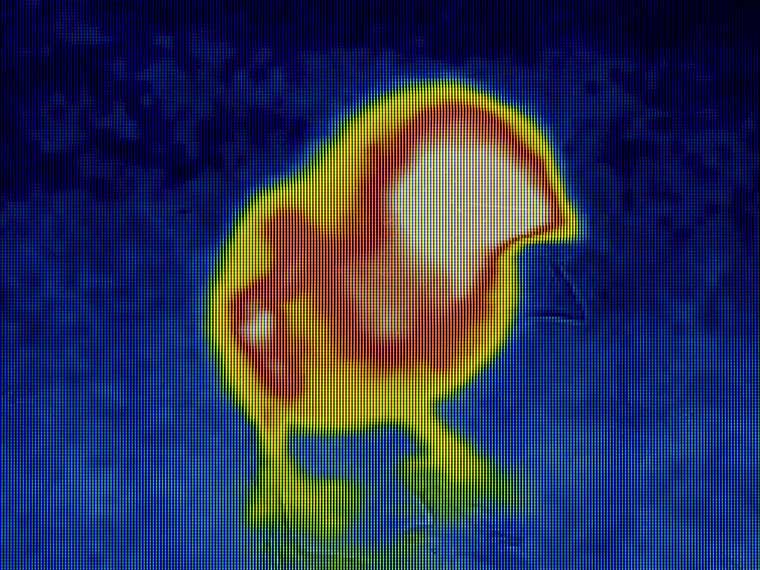 ---
For more than a decade and a half, the Mississippi Agricultural and Forestry Experiment Station, or MAFES, has developed novel imaging tools and technologies to illuminate understanding of biological systems.

The Biophotonics Research Laboratory is housed in MAFES' Department of Animal and Dairy Sciences. Dr. Scott Willard and Dr. Peter Ryan, then MAFES scientists and professors in the Department of Animal and Dairy Sciences, spearheaded the initiative that brought the technology to MSU.

Willard, now the associate dean of the College of Agriculture and Life Sciences, explained the overarching concept.

"Bio means life and photonics means light, so biophotonics is using novel techniques involving light to image life," Willard said.

In 2002, Willard along with Ryan, who is now associate provost of academic affairs, obtained a cooperative agreement with the USDA Agricultural Research Service for what became known as the Biophotonics Initiative.

"Essentially, this initiative lets scientists engage in discovery research, develop new models, and explore undeveloped ways of trying to monitor animal systems," Willard explained. "These types of projects can be a challenge to fund through a competitive granting process, which typically seeks to address a hypothesis-driven question explored through established methods and models. The Biophotonics Initiative lets us develop new models."

He said on-campus collaborations have included researchers from MAFES, the College of Veterinary Medicine, the James Worth Bagley College of Engineering, and the College of Arts & Sciences. Additionally, several collaborators beyond MSU have also been involved, including the University of Mississippi Medical Center, who approached MSU several years ago with a novel research question that involved biophotonics.

"The University of Mississippi Medical Center needed an animal model to understand what happens when bacteria invades the uterus during pregnancy, which can cause significant health effects on mother and unborn child," Willard explained. "We developed a model in sheep using bacteria engineered to give off light, which allowed us to monitor in real time, in a living system, how bacteria moved inside a pregnant ewe."

Willard said that since the initiative's inception, its focus has expanded to include a suite of novel tools and technologies, including the use of florescence, bioluminescence, nanoparticles, ultrasound, thermal imaging, and more.

"The Biophotonics Initiative at MSU is now a large umbrella that encompasses a whole host of techniques and tools aimed at better understanding the biology and physiology in agricultural animal systems," he said.

Currently, MAFES researchers are using biophotonics in cattle, poultry, and swine research, just to name a few, hoping to further develop novel technologies while answering pertinent questions for agricultural producers today and into the future.


Related Stories
---